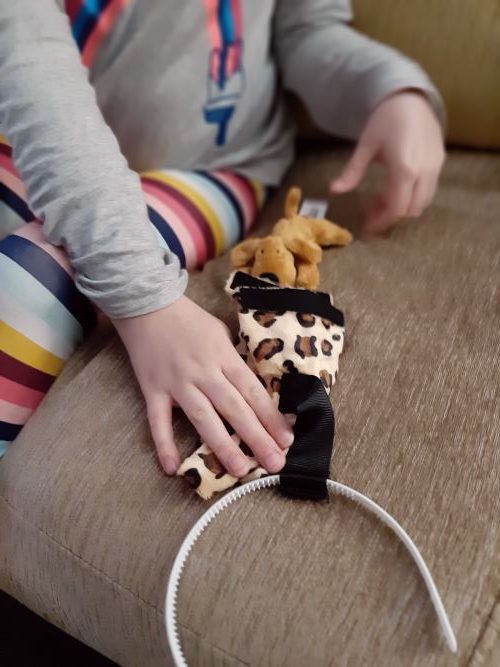 From the brand behind Fingerlings and LotsaLoops, which we recently reviewed comes two new stocking stuffer gift ideas that your kids will love. Huge hair bows are big business thanks to JoJo Siwa, a dancer and singer from Nebraska. Let me be the first to say that my daughter loves wearing bows in her hair. She also loves unboxing surprise toys, so when she heard about Bowzee Surprise she was head over heals excited.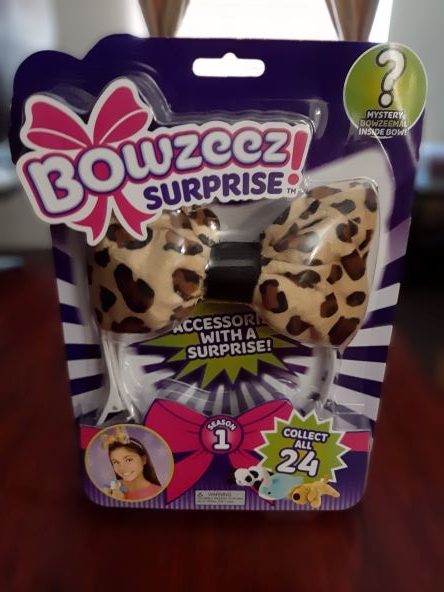 Bowzee Surprise is a bow with a surprise inside. There are 24 different characters to collect. You can wear the bow as a headband or a clip. The bow easily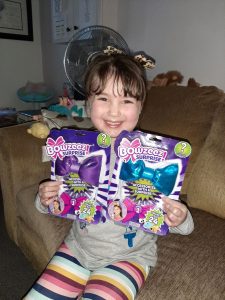 unwraps in the middle and you open the end of the bow which is closed with Velcro to reveal your surprise.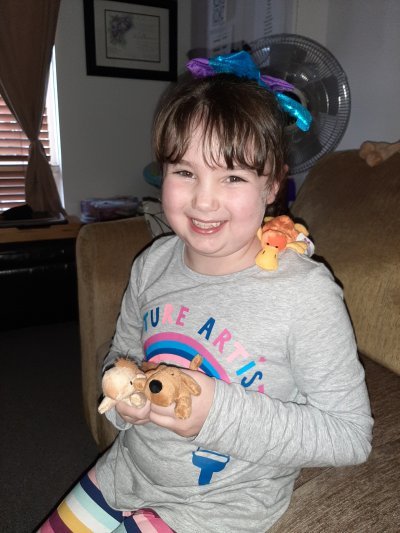 As we enter into the holiday season, and our little girls are adorned with new clothes and coordinating accessories, why not add a Bowzee Surprise to their hair.
Available on Amazon from Commonwealth Toys.
Dumplings Plush
The Latest Collectible Plush Toys to hit the market combines food craze with collectible craze. Each Dumpling comes in a bamboo steamer container and includes sticker sheets to play with and a collector's guide explaining traits about each character. The back of each toy has identifiers letting you know different traits each Dumpling has. For example, a dumpling with the name Benny Bao is a steamed vegetable dumpling that does not have any spice, whereas Rudy Ravioli is deep fried beef and is of medium spice. Try to Collect the ultra rare GOLD covered Dumpling! There are 30 to collect in Series 1. Which one will your child reveal?
Availability: Amazon
About Commonwealth Toy & Novelty
Founded in 1934, Commonwealth Toy & Novelty is an acknowledged leader and trendsetter in the Toy and Consumer Products Industry.
For more information visit commonwealthtoy.com.