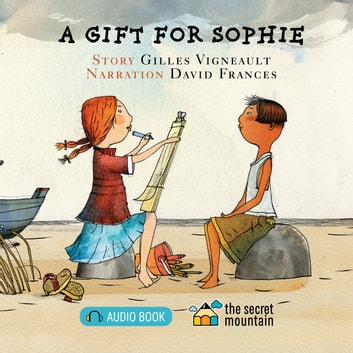 A Gift for Sophie is a poetic charming coming-of-age story about two close friends-Sophie and Emilio, who grow up learning new ideas about life from Sophie's granduncle, Old Man Tom.
Tom teaches the children how to see the world through their hearts. The story takes place in a seaside setting and both parents and child will easily see the special friendship that Sophie and her elderly uncle share.
Within the back cover is the CD which features the narrated story and nine heartwarming songs performed by folk-rock singer-songwriter Martha Wainwright as well as Jessica Vigneault, Thomas Hellman, and Paul Campagne. The book also contains the lyrics of the music found on the CD.
Personally, I found the hardcover book to be nicely written. It is full of interesting drawings of the characters throughout the book. Overall, the book is a wonderful addition to a child's bookcase and presents children with a profound message about friendship, growing old, and loss.
A Gift for Sophie is also available to purchase in a French edition. Parents might like to know that A Gift for Sophie was first published as the award-winning French title called, Un cadeau pour Sophie written by Canadian Hall of Fame songwriter, Gilles Vigneault and illustrated by Stéphane Jorisch.