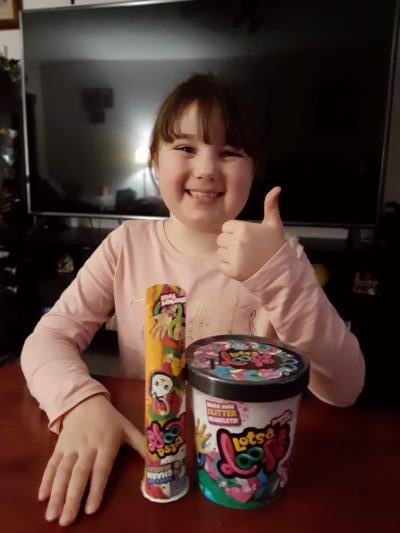 Looking for a way to keep little minds and fingers busy this upcoming holiday season. Now your children can make fun loom bracelets and fishtale bracelets without the loom.  LotsaLoops is a fun new easy activity which is similar to rainbow looming, but you use your fingers. Kids can create single braids and fishtails to hang on their school bag, purse or they can make friendship bracelets.
LotsaLoops comes in delicious themes like Frosty Icing, Sherbet Twist, Sparkle Berry, and Melon Swirl.
Making a LotsaLoops Cute Charm Bracelet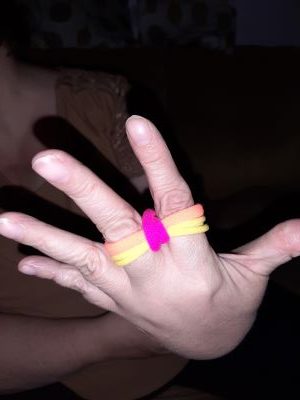 Wrap one band around your index and middle fingers. Twist it in the middle to form an "infinity" or "8" shape. Add two more bands without twisting them. Take the bottom band and bring one side over your finger into the middle and do the same with the other side. Repeat while adding another rubber band on the top, so there will always be three rubber bands on your fingers. Don't worry about the bands twisting. Just give the bracelet a good tug while it's still on the fingers and it will all stretch out into place. Keep doing this until your bracelet is the desired length.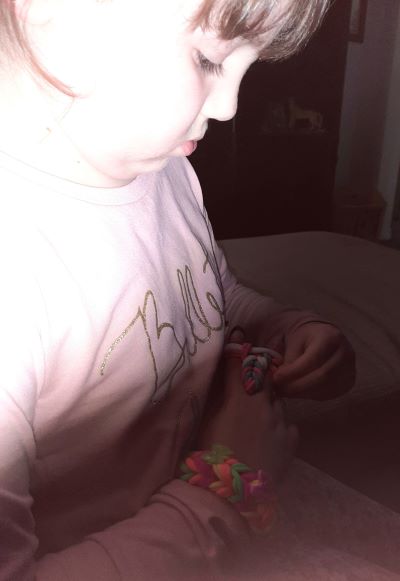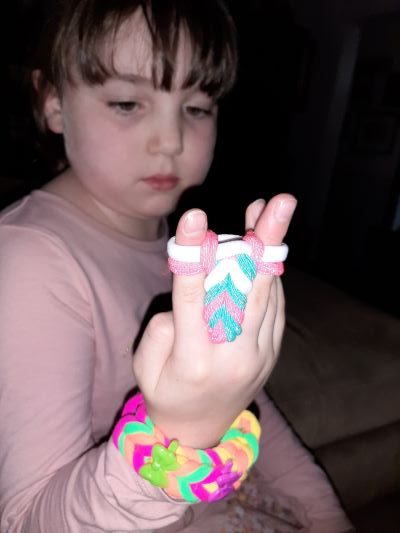 Honestly, how easy was that?  It will be hard to make just one! One of the best parts about LotsaLoops is that children get to see quick results. It is also really easy to learn. My daughter caught on very quickly. If you run out of elastic I found that rubber bands that you use in rainbow loom work as well. Although I prefer the LotsaLoops bands.
You can modify this method to make a necklace simply by weaving fewer or more bands until it's the length you want and then connect the ends with the plastic clip. These would be cute for children to add to Christmas cards or they could make elastic wreath decorations.
Availability: Toys R Us, Mastermind Toys, Walmart and Amazon.