Rose DesRochers is a wife and mother of three. She currently lives in Ontario, where she daily pursues her addiction of writing. Today's Woman was founded out of her love for writing and her desire to show and assist businesses with customer relationship using social media channels like Facebook and Twitter.
Rose has reviewed for numerous companies, PR and small businesses on Social Media campaigns and helping them get the word out about their product or services. She has immensely enjoys trying new products and sharing her opinions with her growing readership.
When she is not reviewing products or services, she can be found spending time with her family.
Rose continues to look forward to experiencing new products and sharing her opinions with each of you.
Today's Woman Review Contributors:
Shawn DesRochers-  Shawn DesRochers is the founder of Today's Woman and a certified Microsoft technician and Programmer with 20+ year's experience. He has written many reviews on computer related products and software, as well as reviewed non computer products here at Today's Woman.  When he's not writing reviews he can be found at Blogging Fusion, ibusiness-directory.ca or running his in home computer business Comp Doc Computers.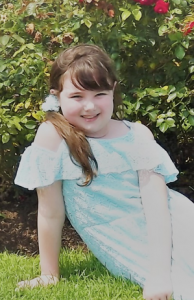 Miss P is a grade three student who is our video influencer. She loves assisting her mom in reviewing and trying new toys, crafts, and clothing apparel. When she is not attending school, and being a child fashionista, or selfie queen, she enjoys playing video games, crafting, drawing, watching YouTube unboxing videos and building with Lego.
We at times receive free products in partnership with different brands for the purpose of review. Opinions are that of reviewer. Reviews are honest and unbiased and in no way influenced by having received the product.
Working with Rose
Tubees Honey:
Over the last 14 years we have had many blogs written in regard to our products. Our review by Rose DesRochers of Today's Woman is by far one of the best blogs we have ever had the honour to be a part of. Rose is a Canadian product reviewer, local business woman and Mommy blogger from Ontario who reached out to us and requested to review our products. In case you are wondering, she was not paid for her opinion but I would highly recommend reaching out to her if you would like her to review your products!
Creative Leather Concepts
I would be remiss if I did not allow time to write and express my appreciation for Rose DesRochers, whose professional manner in handling all our company's contests and product reviews through her blog is truly outstanding.
Rose has never failed to respond to any of my queries, however insignificant they may seem to be. She has also assisted my company with these queries in a very cordial and timely manner.
I would have no reservation in recommending her services to anyone else. Her social media skills are also very good.
Thanks a lot Rose!
Sincerely, Adam Justus, VP Sales
Creative Leather Concepts Inc.
Footprint Partners Inc – Public Relations
"Rose has been a complete pleasure to work with in all of our interactions. One of the many traits that I admire in Rose is, quite simply, she says what she is going to do… and then she does it! She lives up to her commitments and gets the job done."
John Hyslop
Strategic Objectives PR team
"Our Strategic Objectives PR team finds Rose a delight to work with. Her writing is knowledgeable, insightful and highly appreciated. We are always happy to share brand news with Rose, knowing she will treat it with due respect and creativity."
Deborah Weinstein
Readership Reach
Today's Woman readership comes mainly from Canada followed by the US. Readership range from men to women, mothers and father, aunts and uncles, grandparents, families and many in between.