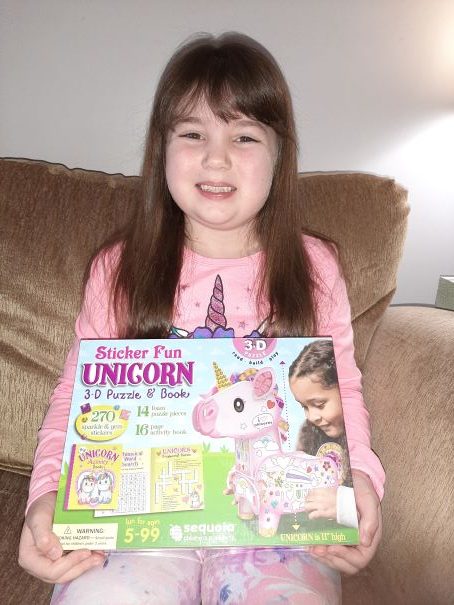 People have been fascinated with unicorns for centuries. However, in the last few years Unicorns are everywhere I turn and the unicorn trend is showing no signs of slowing down anytime soon. With a seven-year-old daughter, it's no surprise that unicorns are a major obsession in my house. If you are shopping for a young unicorn lover this upcoming holiday season might I suggest the Unicorn 3-D Puzzle from Phoenix International Publications.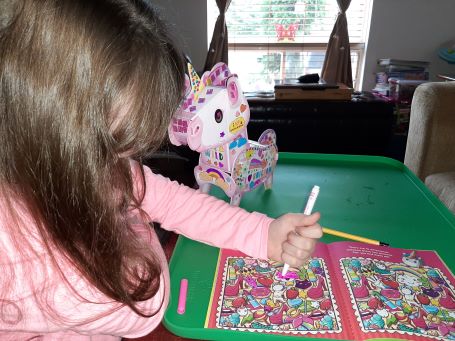 Inside you'll find 14 foam puzzle pieces and 270 Sparkle & Gem Stickers. The Unicorn 3-D Puzzle also comes with a whimsical unicorn activity book filled with mazes, word searches, and more! My daughter just loves mazes so the book was an added bonus.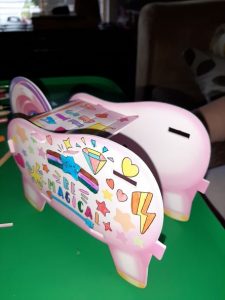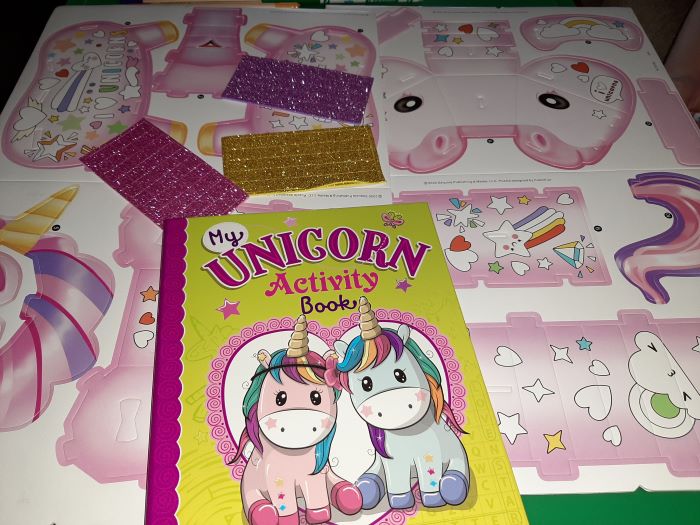 My daughter really never took an interest in puzzles, but she had lots of fun building the unicorn 3-d puzzle. The instructions were easy to follow and I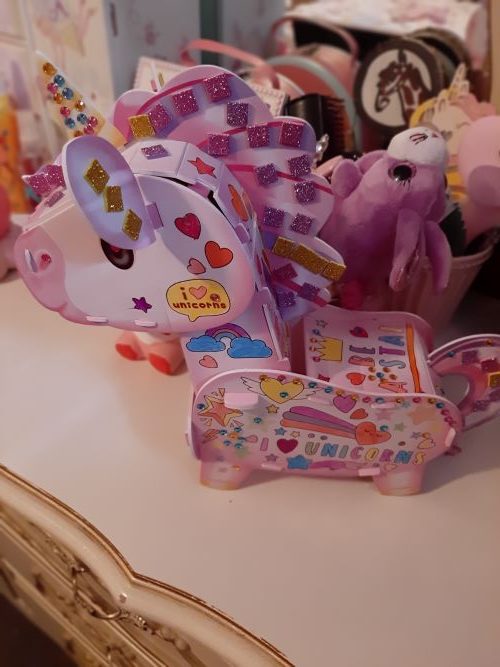 appreciated that no glue or scissors were needed to assemble. Kids can even color the designs on the puzzle pieces. The 3-D puzzle helps children cultivate creative thinking and practical abilities while following simple instructions. My daughter had her 11″ unicorn assembled in no time. In addition to fostering and cultivating creative thinking and practical abilities, the Unicorn 3-D Puzzle improves strategic planning, fine-tuning motor skills, and visual and spatial perception.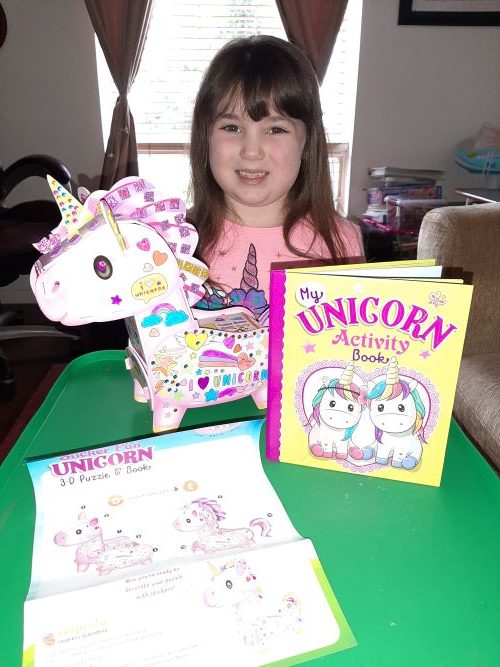 My daughter really enjoyed the kit and with much pride, her 11-inch Unicorn now sits on her bedroom dresser. The unicorn is quite sturdy and holding up well to play.
If your child isn't a fan of unicorns they may like National Geographic: Dinosaur Park 3-D Puzzle & Book or National Geographic: Space Mission 3-D Puzzle & Book
About Phoenix International Publications
At Phoenix International Publications, we are committed to crafting engaging, educational, and entertaining books for young readers. We create a wide range of original and licensed sound books, picture books, board books, apps, and activity and song books, all of which encourage a lifelong love of storytime. Comprised of imprints PI Kids and Sequoia Children's Books and toy division PI Fun Worx, Phoenix is based out of Chicago, Illinois with offices worldwide. Recently named a worldwide leading licensee by License Global magazine, Phoenix International Publications has been a division of Phoenix Publishing & Media Group (PPMG), Inc since 2014.