On the boys collectible front comes Zomlings from Whatnot Toys. Zomlings are basically collectible squishy toys which children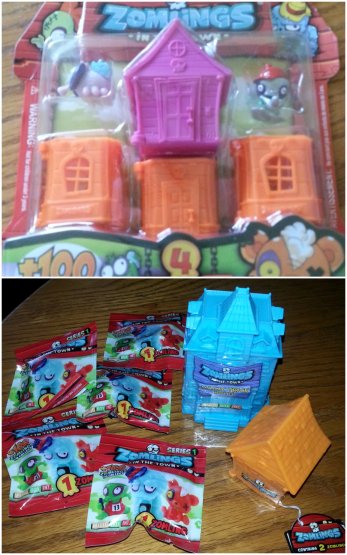 can collect, swap and play with. They are similar to the likes of TrashPacks, Moshi monsters and other such series. There are more than 100 cheeky, miniature monsters for boys to collect and build into their own Zomlings Town. Though the toys are suitable for both boys and girls. I have to admit that they are pretty cute in a freaky zombie-kinda way.
The individual Zomlings can be purchased in blind bags or Tower block blind bags where you get a tower block and a zomling figure or houses where you get 2 Zomling figures and a house. This gives children plenty of ways to build there collection.
The houses and tower blocks are not only for you to store the Zomlings, but they enable children to make their own games. Your child can build up towers and see if they can flick the Zomlings to knock them down, or arrange their own town scene. Zomlings are certainly a fun way to engage chldren in imaginary play.
These colourful characters instantly appealed to my friend's five year old son who asked Santa for more for Christmas.Watch Full Movie Online Streaming Online and Download
Overall we love the Zomlings and are introduced in finding what Whatnot Toys has in store for us next. If you have a child who loves to collect, I would highly recommend Zomlings. They are also very affordable.
About WhatNot Toys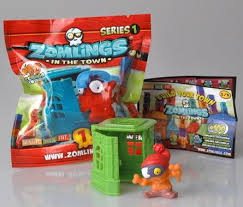 WhatNot Toys is a brand new entertainment company founded by toy industry veterans Bob Grey and Dave Brewi. WhatNot offers a range of exciting toys and collectible items for kids of all ages