For me, collectibles go as far back as the 70's. They might wobble, but they never fell down. The coolest of the cool was the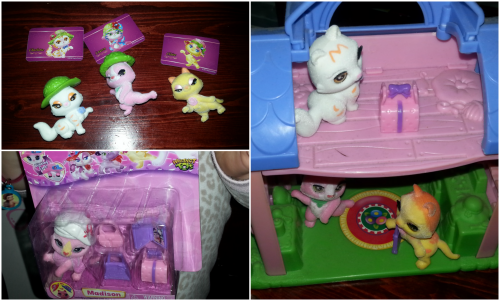 weebles. I had the treehouse and everything. Today there are many collectible toys on the market and no matter how many collectible toys kids may have, you can guarantee that every year a new collectible toy will catch their eye and when it does that toy collection will grow at an alarming rate. Designed for kids and up KItty Club is the newest (and cutest) collectibles to hit store shelves and my daughter is already in love.
My four year old loves all things cats these days and this new line from Whatnot Toys is right up her alley. Kitty Club is a great new line of products that feature some fun and stylish collectable kitties. Right in line with the new trend of collectable toys, you collect different kitty club figures purchased in small handbag designed packages. Each one comes with a little fashionable hat.
The fun thing about the kitties are that they have real blinking eyes and are covered in flocked material that make them fuzzy and soft. Kitty club also has a line of fun accessory sets. Each set comes with a bunch of accessories that are unique to that kitties personality. All the hats and accessories are interchangeable among the different characters, so it's a great mix and match line.
Kitty Club Bisto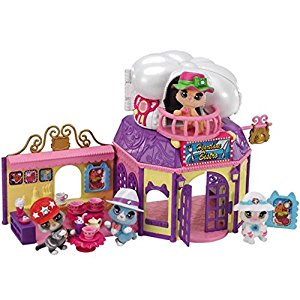 Of course the Kitty Club has some wonderful playsets for imaginative play like the Kitty Club Heart Lane Café Bistro. The café is the perfect place for all your Kitty Club figures and comes with loads of cool accessories. It Includes kitty, fashion hat, café play set with themed accessories, collector card and 'brochure'.
Overall, my daughter loves the Kitty Club collection and has even incorporated them into her Little People play sets.
About WhatNot Toys
.WhatNot Toys is a brand new entertainment company founded by toy industry veterans Bob Grey and Dave Brewi. WhatNot offers a range of exciting toys and collectible items for kids of all ages