Autumn is a wonderful time to have a fall wedding, especially if you're planning to have an outdoor wedding. The warm-toned color of the leaves can look picture-perfect, which can be great if you hire professional photographers and videographers.
However, simply holding your wedding during autumn isn't enough. It's important to plan it carefully, as well as get the décor and every other detail just right. Even the wedding reception centerpieces can make a difference with the overall design of your wedding ceremony. So, it's important to brainstorm and plan out the ceremony.
Before you start, here are some tips that could help you with planning the perfect wedding for the fall season:
Plan As Soon As You Can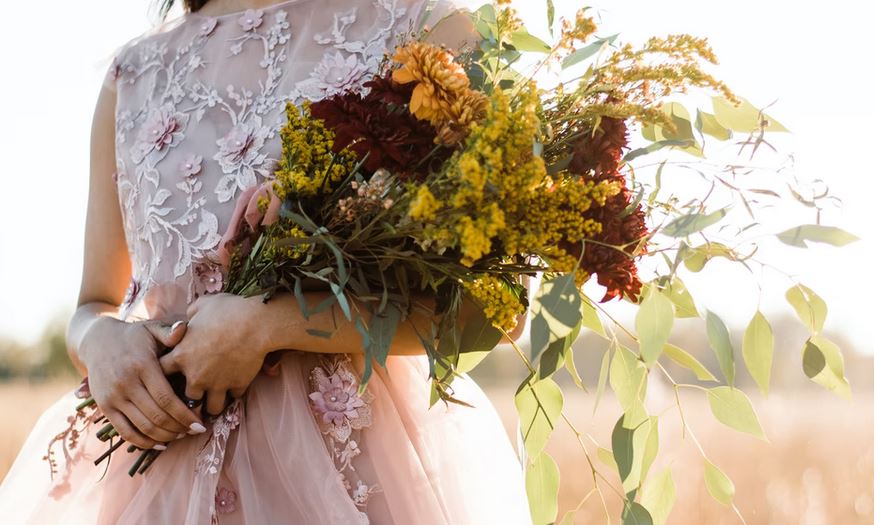 The first thing you can do to make sure your wedding turns out the way you want it to be is to start planning as soon as you can. Start with basic things like the theme, who you plan to invite, what kind of style you and your partner will wear, as well as the clothes for the entourage. You might also want to get started on the documentation, budget, and other formalities required for the wedding. This way, you won't end up rushing necessary steps later.
Decide On The Theme
Because you'll be holding the wedding during fall, there are certain themes that pair well in this season. To give you a quick idea, here are some autumn wedding ideas you could try:
Rustic
Warm-toned florals
Dried florals
Wooden pieces
Darker color themes
Macrame décor
Velvet outfits
Hire A Wedding Planner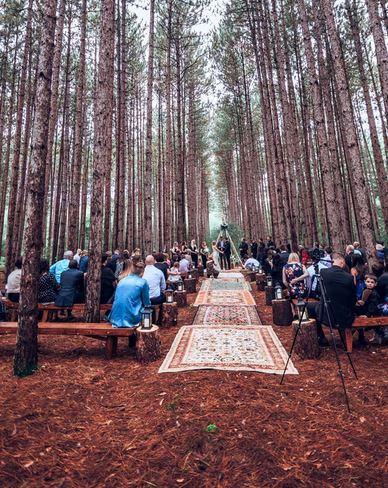 To make things easier, you might also want to hire a wedding planner. However, this is an investment, and it's also important to research the right wedding planner for you. To do this, you might have to research the past weddings they've planned.
As a guide, here are some things to look for in a wedding planner:
They should be able to handle every aspect of a wedding
They should be communicative
They should be accessible to you and the wedding location
They should be organized and able to manage several tasks
They should be able to work under pressure
Look For The Perfect Venue
Looking for a wedding venue can take a long time, so it's necessary to take some time to do it. List down places that'll look fantastic during fall. It's often advised to find a wedding venue that's accessible for you and everyone you plan to invite. However, it's also a good idea to look for a place that looks especially stunning during fall. This would usually be outdoors where there's a lot of foliage.
Search About Flowers For Décor, Bouquets, And Accessories
Another thing to consider is the kind of flowers to use for your decorations, bouquets, and accessories like boutonnieres. Depending on where you live, there should be certain kinds of flower species to choose from. But there are also specific species unique to the season.
This is why hiring a local florist might be a better way to plan out which autumn flowers would be an easier way to get and source flowers. But for a quick idea as to which flowers are popular during the autumn, here's a list:
Dahlias
Roses
Chrysanthemums
Calla Lilies
Baby's Breath
Keep in mind, however, that these flowers might not naturally grow in your area. And if they have to be taken from other areas, it might be more expensive.
In addition, it's a good idea to research the meaning of the flowers if you find their symbolism important. For instance, dahlias are meant to symbolize elegance, loyalty, and dignity. Roses, on the other hand, can vary in meaning depending on their color. Red and pink roses mean love, yellow is for friendship, white is for purity, and orange is for enthusiasm.
However, you don't need to exclusively use flowers. These days, other alternatives like succulents, feathers, ferns, and twigs can make for a forest-like aesthetic for your bouquet. You might want to look at samples of works from florists to see which ones you want for your bouquets and décor.
Conclusion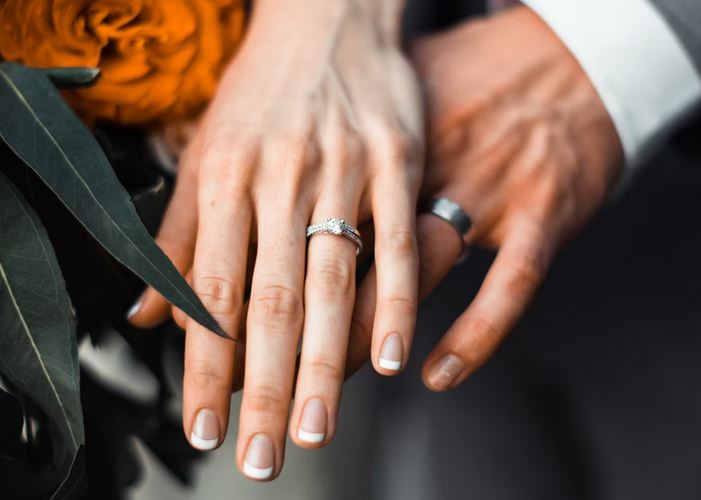 Autumn weddings are popular because of how beautiful nature can look during that season. Outdoor weddings can look stunning with red, orange, and yellow leaves in the background. However, it's important to plan ahead so you can pull it off, especially when it comes to the overall theme and design. Either way, fall is a romantic season, the perfect time for family and friends to get together to see couples tie the knot.