IMC's top-selling doll brand, Cry Babies, are lovable dolls that cry real tears. Cry Babies have been a huge success since its launch last year. Just in time for the holiday season, IMC has expanded its line of Cry Babies with the release of new characters and the introduction of a new concept under the brand: Goodnight Coney. In 2019 IMC released Winged House and Paci House. We didn't get our hands on a Paci House until this year. The Cry Babies Magic Tears Paci Households all sorts of surprises. First, there are 7 new dolls to collect. Secondly, you will find 9 accessories inside. The Paci House opens with water. Use the pipette to drop some tears into the hole. The house will magically open.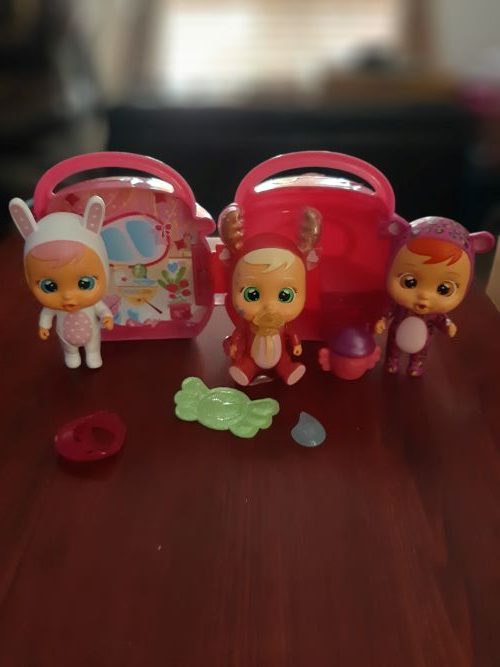 Cry Babies Magic Tears Paci Houses
New dolls are:
Rosie the reindeer
Dreamy the Unicorn
Jassy the Unicorn
Dina the Dinosaur
Bruni the Dragon
Feli the Chicken
Tina the triceratops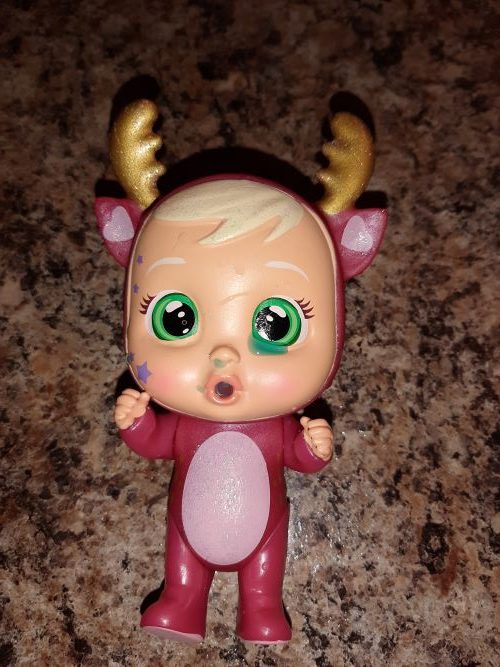 Inside you will find a little water bottle, a surprise blind bag, and your new little crybaby. We unboxed Rosie the reindeer who is absolutely adorable and perfect for the Christmas season. Most of the accessories are concealed in a compartment. Simply spin to unveil each accessory.
Rosie comes with a super soft glittery pillow, a chair, a glitter bow, a little pacifier, shiny antlers that clip over her reindeer antlers, a rose wand that fits in her hand, and a set of stickers.
The collector's guide will help with checking off which ones you still need to collect. Miss P is hoping for Dreamy the Unicorn next.
For even more magic the dolls cry colored tears. Use the included baby bottle to feed water to your cry-baby Magic Tears doll, then squeeze its belly and watch them cry. Rosie cries aqua-blue tears.
Cry Babies Magic Tears Paci House makes the perfect gift for fans of other Cry Babies products. The imaginative play is endless.
CRY BABIES LAUNCHES ITS FIRST APP FOR KIDS
Cry Babies continues accumulating success worldwide, with a brand-new app. The Cry Babies app presents to the little ones the world the Cry Babies Magic Tears live in, in a more interactive and colorful version. The main characters Dotty, Lady, and Coney with Nala, Lala, and Lea, will show their houses from the inside and the little ones will be able to take care of and play with them. The app can be downloaded for free and without any ads on both Android and iOS platforms.
Play Store: https://play.google.com/store/apps/details?id=com.imctoys.crybabiesmagictears&hl=es_419.
App Store:  https://apps.apple.com/es/app/id1475073926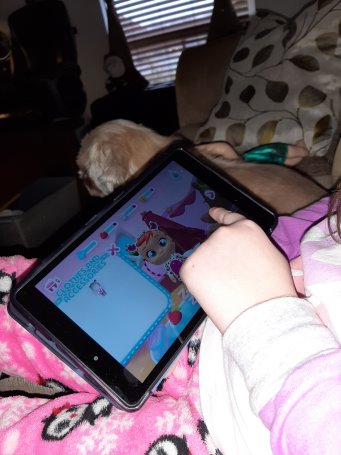 CRY BABIES MAGIC TEARS THE THIRD SEASON WAS RELEASED ON YOUTUBE
Cry Babies Magic Tears is an animated series about friendship and the importance of emotions for children aged 3 to 6. The story focuses on baby friends dressed up in animal pajamas matching their pets.