Cuddle Barn has several adorable Christmas stuffed animals to liven up the holiday spirits of young and old this holiday season. Let's face it, we all have to take advantage of the little things that bring us joy during a pandemic.  Cuddle Barn Animated Christmas Musical Plush is a wonderful way to bring a little happiness into someone's life.
Jingling Santa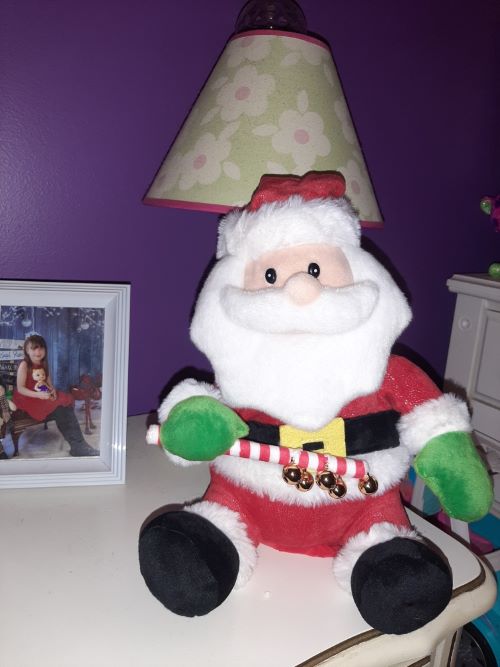 Jingling Santa: What would Christmas be without Santa? Children and parents alike will love singing along to "Jingle Bell Rock" as Santa dances and shake his bells. He is sure to get you up and dancing. He is a very nice addition to my daughter's animated plush collection.
Jolly Jack Frost
Jolly Jack Frost: New for this year and an Amazon Choice is Jolly Jack Frost a 12″ plush Snowman that dances to "We Wish You a Merry Christmas" while his hat flaps and his wreath lights up.
Jammin Claus
Cuddle Barn Animated Christmas Musical Plush : If you are a fan of Seger's 1970s hit Old Time Rock n Roll why not get your groove on with a 13" Santa dancing to the song "Old Time Rock & Roll."
Cuddle Barn is best known for all of the animated singing plush friends that everyone has seen in the past.
If you are looking for a fun gift idea to give to either a child or a senior in a retirement or nursing home, why not check out the animated musical plush collection from Cuddle Barn? They can also be found on Amazon. (https://www.amazon.com/cuddlebarn)
Let us know your favorite!
Cuddle Barn Plush Toys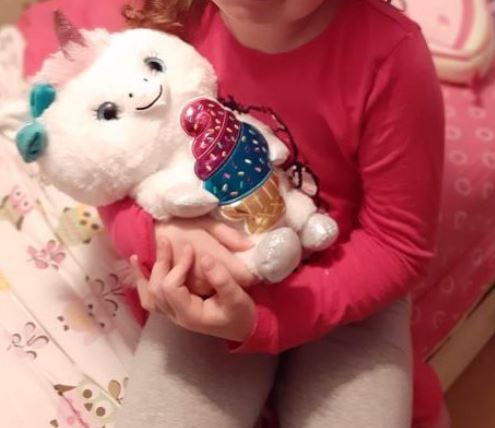 Bring a little magic into your little one's heart with Cuddle Barn's all-new line of soft plush that does not include animation. A cute and oh-so-cuddly 11-inch Yum Yum Unicorn is sure to delight those who are a fan of unicorns. Yum Yum Unicorn features glitter hooves, pink hair, and a blue bow. She is holding a sprinkled rainbow ice cream cone. Miss P happens to think she is absolutely adorable and this Mama agrees.
With the holidays coming up,  keep an eye out for special online promotions where you can get any of these cute friends at a discount.
Website: http://store.cuddle-barn.com