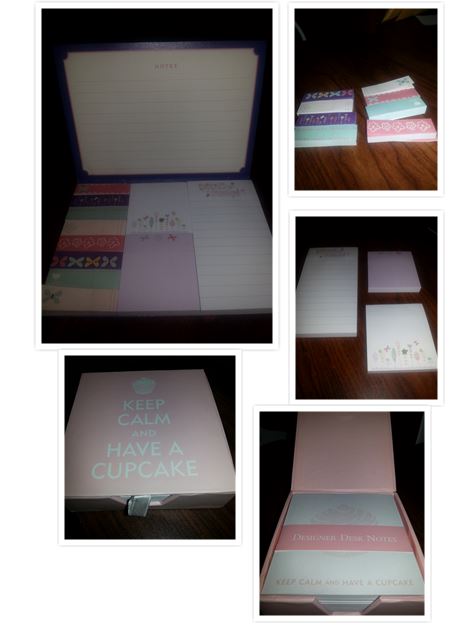 Whether you're heading back to school or just back to the office, now is the perfect time to pick yourself up some essential stationary items from Peter Pauper Press.
Because no one can never have too many sticky notes in their possession, these stylish Sticky Notes Portfolios add pizzazz to page flags, reminders, and messages. Each set includes more than 500 designer sticky notes, plus pads in different sizes for different uses, and multiple designs! My daughter uses the different sized sticky notes to record information for easy retrieval. 
Jot down notes, reminders, and spur-of-the-moment ideas on these stylish memo sheets. The designer box with ribbon tab and magnetic closure keeps note sheets at your fingertips whenever you need them and the box complements any desk. Choose from 9 different fun designs. I love having these notes available on my desk, when I need to write something down.
Speaking of notes: Show off your style in class while you're taking notes with fashionable journals! Each journal provides 160 lightly-lined pages of opaque, acid-free paper. Peter Pauper Press has 58 different designs, so you will be sure to find something to match your style.
Journals can also help college students reduce stress. Generations of adolescents and adults have turned to journals to organization their thoughts.
Let them write their next term paper in style with these elegant new roller ball pens. These practical and beautiful writing instruments are presented in matching designer gift boxes, perfect for gift giving.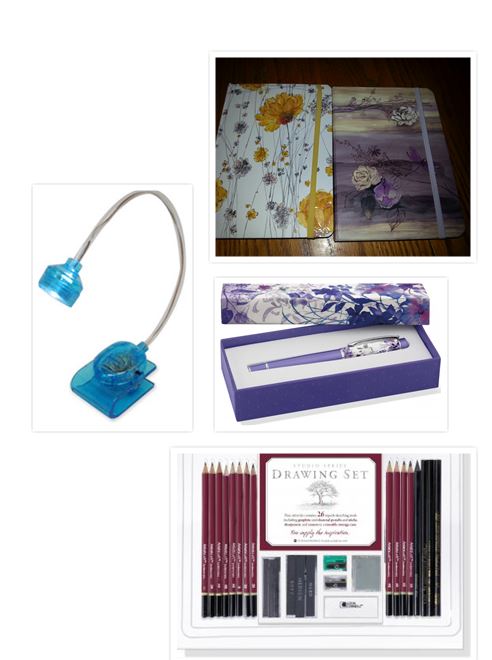 An inexpensive LED reading light which can be clipped on to books is likely to be a useful addition for the college student. Fun, fresh design comes in pink, purple, clear, and blue. Durable plastic case (1-3/4″ x 2-3/4″ high x 1-1/2″ deep) keeps i-Lite safe in pocket, purse, backpack, or travel bag until you are ready to use. Take it anywhere!
Every artist can use a quality set of pens or pencils. Let your student start his or her art career with this Studio Series 26-Piece Sketch & Drawing Pencil Set from Peter Pauper Press.
This first-class drawing set includes:
12 graphite pencils (5H-8B)
3 charcoal pencils (soft, medium, hard)
Soft graphite sketching pencil
3 charcoal sticks (soft, medium, hard)
3 graphite sticks (soft, medium, hard)
Sharpener for graphite pencils
Sharpener for charcoal pencils
Kneaded eraser
Plastic eraser
Case measures 11-3/4" wide by 10-1/2" high x 1/2" deep.
These items and more for back to school area available at peterpauper.com.