With the holiday season fast approaching, many parents and grandparents are at a loss on what to get their tween son or daughter. I am confident that your child will love LetsGlow Studio. If you are a parent of a teen, you are likely already familiar with the app TikTok.
Either your child is already using it or is begging you to download it.  For those of you who may be unfamiliar, TikTok is a social medium app that you can use to create videos. You can then share these videos with other TikTok users.
LETSGLOW STUDIO™ is the first-ever content-creation craft kit that uses LetsGlow technology — reflective crafting materials — so you can light up your TikTok, YouTube, Instagram and Youtube videos, photos or livestreams.
The kit includes a 16 colour LED light and a remote control where kids can customize their videos.
Famous TikTok teens like Carrie Berk and Sharlize True have already shared the glowing creations they have created using LetsGlow Studio on TikTok.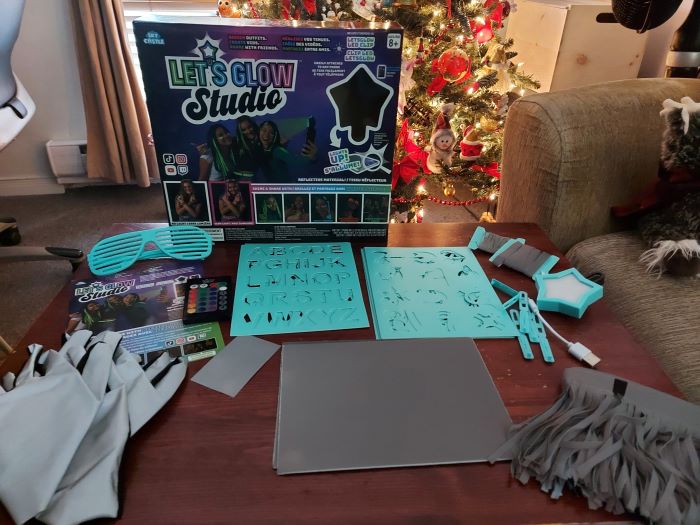 The LetsGlow Studio includes the LetsGlow LED clip with remote and charging cable, three reflective sticker sheets with stencils, ten reflective nail stickers, a 10ft roll of reflective sticker tape, two rolls of double-sided reflective material with hair clips and a pair of shutter shades for custom reflective decoration!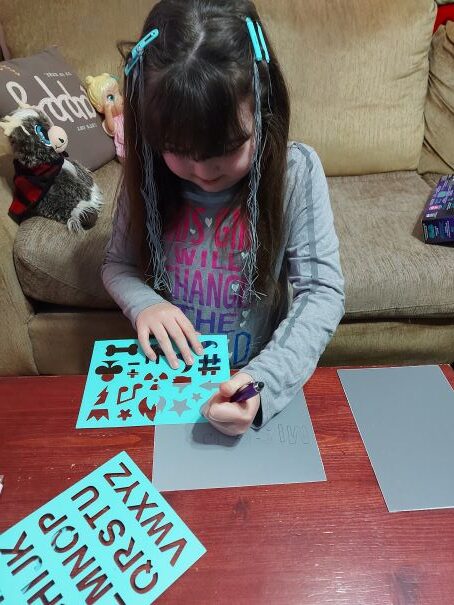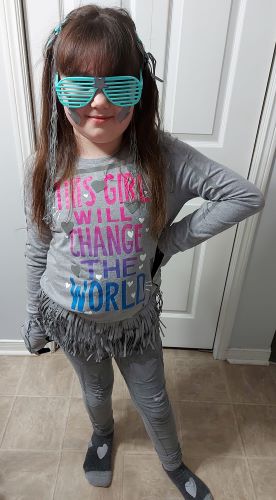 To use the stencil, simply draw a design on the reflective paper using the stencil. Once the design is drawn, cut it out, and peel it off the paper. Adhere the design to clothes.
Your child can then hit the lights and shoot their own selfie videos using the included StarLight Clip. Easily attach the LED Selfie Clip to any phone, tablet or laptop.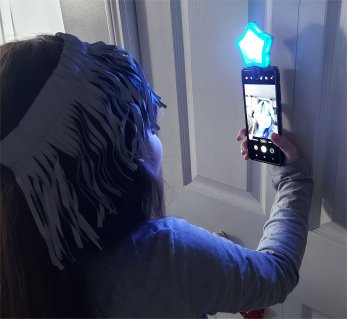 The camera will capture incredible colour shifting visuals once the light shines upon the retro-reflective material. Featuring 16 different colour options, four light-changing sequences, and speed control, Let's Glow Studio gives your child complete control over their content.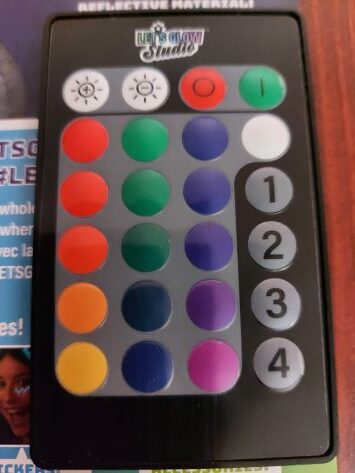 In addition to dimming and brightening, the LetsGlow Studio remote can change the colour tone to set the overall appearance of your photos and videos.
Using a micro-usb cable, you can charge up the LED clip, which you can plug into any USB device that supports USB 2.0 or 3.0. The remote, on the other hand, uses a 3v watch battery that will last much longer than conventional batteries. You can easily access the buttons on the LetsGo remote by simply using your thumb, as the remote fits snugly in your palm.
We love Let's Glow Studio, because it is so easy to use and does not require an app.
As with any social media website, there is always a dark side. If you are like me and don't allow your child to use TikTok, children can still have fun with LetsGlow Studio. Kids can use Let's Glow studio to create videos for dance class, school assignments, or to share with family and friends.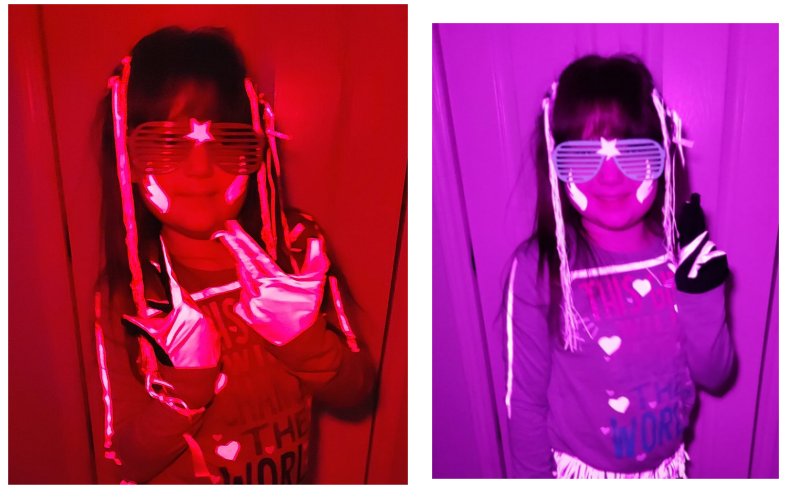 LetsGlow Studio Video
Availability: LetsGlow Studio will is available at Indigo, Walmart, Toys 'R' Us and Mastermind.
MSRP: $24.99