Buying toys for our kids is what we must do as parents at one point in our life. Toys not only help our children to be entertained or something to play with, but it also helps the kids to develop intellectual skills. But as we purchase toys for our kids, we don't have to break the bank buying toys for our kids. You can purchase budget friendly toys that will make them have fun and learn just like any other expensive toy.
Also, another thing to consider is the brand you are buying from, Britainreviews will give you reviews of different companies that produce or sell pocket friendly toys. When you want to buy toys for your kids, and you want to go by your budget, here are some of the tips you can apply:
Buy From Inexpensive Stores
If you want to keep to your budget while buying toys for your kids, you have to buy from stores that offer affordable and durable products. An inexpensive store doesn't mean that they should provide under-quality toys. Pine stores offer quality products at affordable rates continually. By reading online store reviews, you can make better decisions on the online store to buy from.
Buy Toys That Won't Be Outgrown
It is best to go for a durable toy that won't wear out quickly. In other words, it means that you should get toys that will grow with your children. A quality wooden toy is a good one as this will grow with your child or children from when they are small to when they are getting older. The emphasis is on quality wooden toys because a non-durable toy will not last or grow with your kids.
Exchange Toys With Others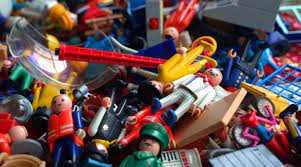 If you seek to get toys for your kids at a cheap rate, one of the best ways to go about it is by exchanging toys with family and friends. Assuming your friend or a family member has a child who doesn't need a particular toy anymore, but your kids need it, and you have one that your kids don't need, but the other kids need, you can exchange them with each other, and this can save a lot of money.
Buying all the toys your kid requires can suck up all the money you have. If you want to keep to a budget while purchasing toys for your kids, you have to be getting them one at a time so that you will not overspend. Except if your budget can accommodate buying all the toys your kids may need, you have to be getting your kid's toys bit by bit. And as time goes on, you will realize that you have even bought enough.
If you are shopping for toys online, make use of discounts. Go for stores that will offer you good discounts when you buy from them. Discounts will help you reduce the amount of money you will spend when purchasing these toys. As much as your kids need toys, you have to conserve your money by buying them at stores that offer discounts.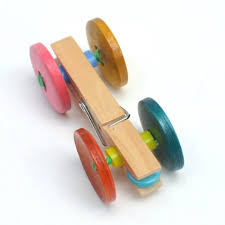 It would interest you to know that you can create toys for your kids yourself. Nice and durable toys can be made using homemade materials such as cardboard papers, glue, wood, and other materials that would beautify the toy.
Toys are one of those things that every child needs to have a memorable childhood. Apart from playing with it, kids also need toys to develop their brains, and with the tips mentioned above, you can get or make toys without breaking the bank.