Your mother's cupboard is full of dinnerware, but not are as special as the platter you designed for her via decoplate.com.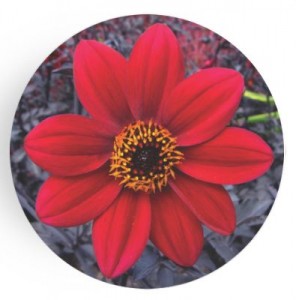 Deco-plate is the no-brainer alternative to boring dinnerware.  You can choose a standard design or customize your own and have something that is truly unique for mom this Mother's Day.
I discovered Deco-Plate, in Dec and was pretty impressed with the service they offer. The plates and platters are super sturdy, microwave and dishwasher safe, and totally free of formaldehyde.
At Christmas I decided to design and order a personalized Santa cookie plate, but there are so many choices you can do for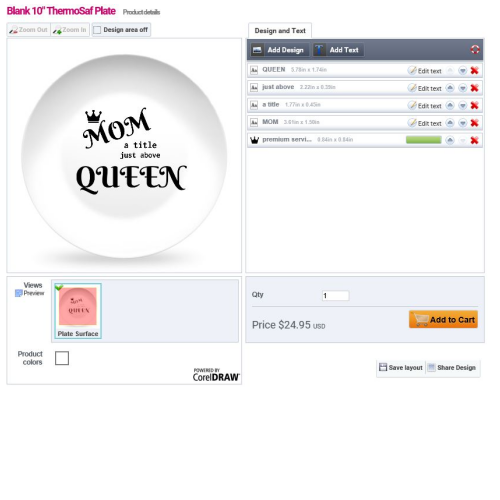 Mother's Day from a "Worlds best Mom platter" to a " floral design plate."
To get started designing your own plate simply navigate to the website and click on create your own. Choose between custom plate, platter, bowl or place-mat.  Once you have chosen your dinnerware choice, click on decorate now.
The coral-draw software will then load, allowing you to add text or upload your design. When it came to uploading a design, this is where I ran into trouble, and no where in the faqs did it tell you the size your design should be.
The online designer on DecoPlate.com will warn you if any image you upload has insufficient resolution for a satisfactory finished plate.
It took a few tries for me to get things right. Custom service was extremely helpful though in answering my questions, and telling me that my image should be at least 10" in diameter and at least 300 dpi resolution.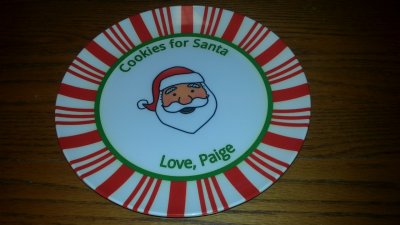 You will be able to see a preview of your design before ordering.
My finished plate arrived incredibly quickly, and I was surprised at the vibrant colors and crisp lines when I opened the box.
Deco-Plates is such a great gift idea, and are a total must-have for any mom who is in the market for some new dishes.  Visit decoplate.com today and start designing.