Today's busy moms sure do have a lot on their plate. Between taking care of your family, keeping the house clean, doing the laundry, and everything else that goes along with running a household, there just doesn't seem to be enough hours in the day to get everything done.
And, on top of all of that, you're also trying to keep your home in good repair. The last thing that you need is a home repair emergency that could have been easily avoided with a little maintenance. Here are a few home improvement tips for busy moms:
Pest Control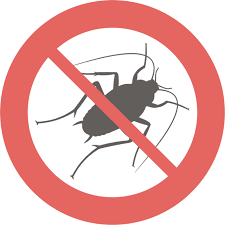 You've worked hard to make your home comfortable for your family. Unfortunately, all of that hard work isn't only noticed by your family. There are a host of critters that would love to crawl inside and live with you as well. And, once they find their way in, it can sometimes be difficult to get them out.
Depending on what type of pest you are dealing with, there is any number of different remedies that you can try. Sprays and traps are the most common. But if you've tried everything and the problem is only getting worse, it might be time for a professional pest control service.
There are a few advantages with having a professional pest control service. Not only does a service like Joshua's Pest Control – Kansas have the knowledge and expertise to eliminate any pest issues, they can make sure that once the critters are gone, they won't come back. The same can be said for verifiable reputable pest control experts in other parts of the country.
Smart Upgrades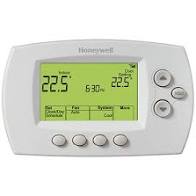 Smart upgrades for a home refer to the installation of smart appliances throughout the house. These include things thermostats and security features which are connected to the web and have the ability to be managed remotely via smartphone.
When properly installed, smart home upgrades have the potential to help households save significantly in various ways. A smart thermostat can help keep energy costs down, while a smart refrigerator can help keep lower grocery costs by letting you know what you've got and what you need. These improvements can also help improve safety, especially smart locks and cameras with remote view capability.
Gutters
Gutters protect your home from water damage. If they aren't cleaned regularly, leaves and other debris can cause clogs in the gutters and downspouts. And, those clogs can cause water to settle on your roof or collect around your foundation, both of which can cause serious damage.
You can easily clean them yourself. All you need is a ladder, some buckets, and a good garden hose.This guide from the unclutterer will help you to find the right garden hose for your needs. Or, if it's not something that you feel comfortable tackling, you can always hire a professional. You should have them cleaned at least twice a year. It's also a good time to check your roof for any repairs that might be needed. If it does you should call in a professional roof repair contractor as this is not an area you want to be skimping on.
Painting
Painting is a home improvement that can increase the value of your home. A fresh coat of paint will both beautify your home and protect its surfaces. It can also be a lot of fun if you approach it the right way.
How about getting your kids involved? Just put some old clothes on them, give them a little direction, and let them have fun. You'll be able to get more painting done, and you'll be getting them up and moving, away from their computer screens.
Windows
If your home has older windows, it's very possible that their integrity has been compromised over the years, allowing air to leak inside. Not only is that air making it harder for your HVAC system to operate, but it's also full of pollutants and allergens that you don't want inside of your home.
Replacing them with new, energy-efficient windows will both increase the value of your home and save you money on utility bills. They're also a lot easier to clean. Bristol double glazing will reduce the movement of air, and help with heat loss.
Service Contracts
You can find local service professionals that offer service contracts to keep all of the different mechanical aspects of your home in tip-top shape. For a nominal monthly fee, you could have the peace of mind knowing that if something breaks, a quick repair is only a phone call away.
Keeping your home in good shape shouldn't steal away time that could be spent with your family. Time is something that you can't get back. Hopefully, these tips will give you back some of that precious time.