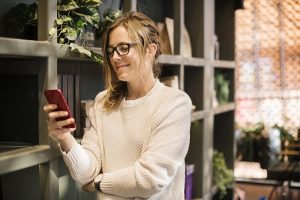 Do you believe in the power of words? Words are a powerful weapon. A smile is contagious and  good morning text messages activate the happiness centers in our brain. A good morning text message shows how special she is, that you think about her when you're apart, and it will keep you on her mind all day.
Check our list of sweet good morning quotes for her.
Good Morning Text Messages
Being in love with you makes every morning worth waking up to. Good morning, sunshine.
I didn't want to wake up this morning, and then I thought of you and couldn't fall back asleep.
I want to let you know that you're on my mind, and I hope you have a great day. Please remember my words: "If you don't have a great day, I won't either!"
I woke up this morning feeling cold. I think of you and I'm all warmed up. Good morning sunshine.
If the morning started without the sun, your smile would be enough to light the path of my day.
I just wanted to say good morning and let you know that every time I think of you, I can't stop smiling.
I hope your morning is as bright as your smile.
Your smile is stronger than any cup of coffee I have ever had. It wakes me up in an instant and keeps me motivated all day long.
I can't remember what my life was like before you came into it. Good morning, my love, have a wonderful day.
I just wanted to say that I hope you're having a good morning. Thinking about you and looking forward to seeing you later.
Whatever text you send make it a commitment to let her know how much she means to you. Do you have a favorite Good morning quote? We would love to hear it. Let us know in the comment section.