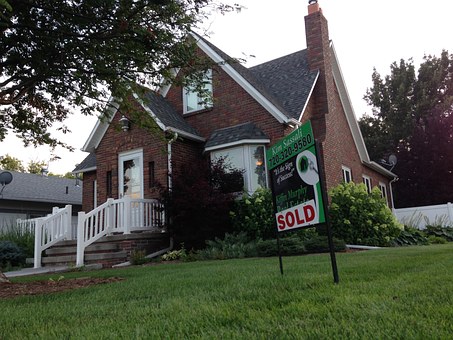 The house you just bought was an excellent deal! After coming in at the perfect price point, you still have plenty of money left over to do some updates and remodeling. If you're getting ready to bring your family into your new house, there may be some things to consider first. How long has the house been vacant? Chances are it may have lacked attention to deep cleaning, meanwhile some unwanted invaders such as pests and mold may have slipped in and tried to claim the home as their own.
Keeping your family safe from these dangers is a priority. Here are a few things you might want to check for prior to moving everyone into a new house:
Check for Hidden Bug Infestations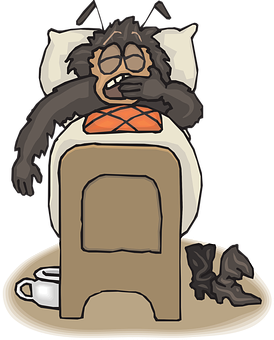 Nothing is worse than moving all of your personal items into a home only to realize that there are little creepy crawlies that have already taken over. Maybe the previous owners had a problem with bed bugs,  fleas or cockroaches. The problem is, this may not be clearly visible the initial times you've walked through the home. Most mortgage companies require a pest inspection before you're able to close on a home; this would catch any underlying infestations before they become a major problem and expense to the new homeowner. However, if you've chosen alternative financing or you're paying in cash, you may not have done a pest inspection prior to closing.
Now is the time to call in the pros like cockroachcontrol.co and have them come out and look for potential problems. Powder post beetles, cockroaches, bedbugs, carpenter ants and termites can be detected and if there is an issue, the seller needs to take care of it at once. Leading bug control companies will inform customers that many insects can not only destroy the foundation and structure of a home but pose possible health risks as well. Keeping your family safe and healthy starts with a solid pest inspection prior to moving in.
Clearing the Air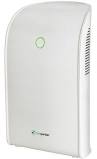 If you've quickly realized that there is some form of underlying odor inside your new home, you may think that a good cleaning and opening up the windows may help solve the problem. In many cases, a thorough cleaning is all that's needed, but sometimes those odors are the sign of something more serious. Poor air quality in the home can trigger health problems for sensitive individuals or those who have underlying health conditions. Impurities in the air such as mold, cigarette smoke, and chemical residue can lead to smells that can be hard to get rid of especially if they've been released into the air or onto surfaces. Having an electrostatic or HEPA air filter installed in the home's furnace is a great place to start. From there, an air purifier that removes up to 90 to 100 percent off all air pollutants will also help get the air quality in much better shape prior to moving in. If your home is full of humidity because of a water leak or other source, a dehumidifier may also help boost the air in your home.
Plumbing and Electrical 
Something that is important to the health of you and your family is having a safe and energy efficient home to live in. This starts with your home's electrical and plumbing system. Any type of malfunction or problem that goes unresolved can not only lead to a potential flood or fire disaster, but it can easily affect your health. A leaking plumbing or sewer line can release chemicals into the air that can make it harmful to breathe in. Mold growth can quickly jump out of control when hidden surfaces and walls get wet. Be sure to have a complete HVAC, plumbing, and electrical inspection prior to your closing date. This will ensure that everything is in good working order and will save you money from costly repairs in the future.
Sometimes you will need to hire a professional plumber instead of doing it yourself. For example if you live in the Toronto area like I do finding the best residential plumbers Toronto home owners trust can be mind boggling. I have always trusted A Alert Drain. They employ an expert team of professional plumbers in Toronto who specialize in all types of plumbing and drain services for the GTA area. Before hiring a plumber be sure to do your homework.
Allergy Contributors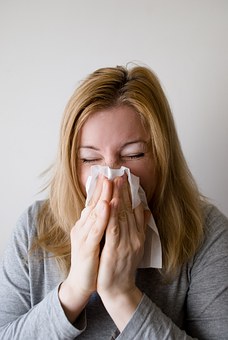 Looking out for potential structural and electrical problems is important for a new home-buyer. While this helps you avoid buying a home that's a money pit or full of problems, don't forget about what's behind the scenes. One example is with your air ducts. They can be full of dust mites, mold, and rodent residue, all of which create harmful bacteria or irritants that can be pushed into your living space. Have the home's air ducts cleaned on a regular basis. From there, the cleaning process involves removing all dust and debris from the duct work and then sanitizing all surfaces. The result is better air quality and less exposure to contaminants when the air conditioner and furnace turn on.
Moving into a new house is an exciting time. Don't dull the moment by experiencing unwelcoming dirt and odors. Take care of things ahead of time so it doesn't happen.