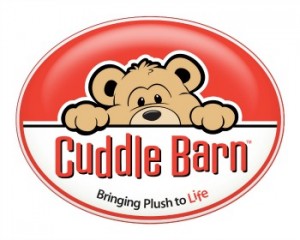 2016 marks 150 years since the birth of Beatrix Potter one of the world's best-loved children's authors! This upcoming Easter,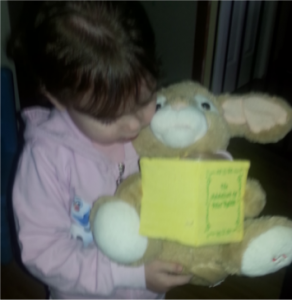 why not celebrate the love of Beatrix Potter with a "Talking Peter Rabbit Storytime Bunny Plush" from Cuddle Barn.
Beatrix Potter's Peter Rabbit is loved by children and adults alike. Peter Rabbit was brought to life by author Beatrix Potter in 1902. Beatrix Potter took her inspiration for the much-loved bunny from her own pet rabbit, Peter Piper. The story follows mischievous and disobedient young Peter Rabbit as he is chased about the garden of Mr. McGregor. He escapes and returns home to his mother who puts him to bed after dosing him with camomile tea.
reads " The adventures of Pete Rabbit." Though it is not the full version of the story, it is quite long (about 3 min.) Storytime Bunny has a young sweet voice. The bunny's arms and legs are covered with soft fur and he is wearing a stylist green outfit with a yellow bow tie. To begin the story, simply squeeze Storytime Bunny's foot and he'll begin to speak and move. Squeeze his foot again to stop the story.
While many toys may be discarded after Easter, Beatrix Potter's Peter Rabbit will be enjoyed by my daughter long after the chocolate is gone. For an extra special gift why not include the actual illustrated book – The Tale of Peter Rabbit.
Check out the video for a more detailed look.
Cuddle Barn has you covered for Easter with a wide variety of singing, dancing stuffed animals perfect for your loved one. Pair
any of the stuffed animals from Cuddle Barn with a couple sweet treats and your set.
My niece took in no time to Baa Baa Baby, an adorable 8″ Lamb that walks and wiggles his tail to "Peter Cottontail".
Check out Baa Baa Baby, Storytime Bunny and other animated plush toys that are perfect for Easter at cuddle-barn.com.
All animated plush toys come complete with batteries and a pull tab that keeps the batteries from running out before they arrive at your house. Plus there's a switch on the bottom that you can use to turn them on/off.
Cuddle Barn is a leading designer and manufacturer of a animated plush creations. With over 30 years of experience, there are committed to providing unique products for the world's enjoyment. There collection features high quality materials, cutting edge animation and entertaining new sounds. There mission is only one thing. Putting a smile on your face.