Timex watches remains one of the most trusting name brands in its genre. Since the 1950s, Timex has been known to many as the brand that "takes a lickin' and keeps on tickin'."  Timex is known by and far for its technology and cutting edge designs, which give watches from Timex an advantage over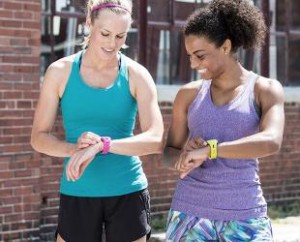 other competing brands. Since its inception, Timex has revolutionized the watch industry by bringing affordable, fashionable, reliable and technologically-advanced timepieces to consumers. The brand is recognized for its timeless and classic watches and for introducing new technologies, particularly in the sports timing and performance segment. Timex is famous for its Ironman line of sports watches. It features a number of models that have been exceptionally popular over the years. The Timex Ironman  Watch will "take a licking and keeps on ticking."
Especially known for sportswear is the Ironman® Classic 50 Mid Size. This is a watch that offers a myriad of features for the fitness-conscious person and at that same time is very easy to handle.
In addition to its standard time and date readouts, you can use the Classic 50's stopwatch feature and countdown timer to clock your runs and set up customized interval training routines.
The onboard chronograph training log stores all your workout data by date and includes information on your best lap time,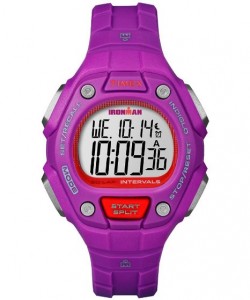 average lap, and total segment time. The chronograph can store up to 100 hours of workout data.
The IRONMAN Classic 50 is equipped with INDIGLO night-light and NIGHT-MODE, so you can see your statistics at night or in other low-light situations. It's designed to be water resistant up to 328′ (100m), which means you can splash and swim worry-free.
Additionally, the Classic 50 is engineered with a durable resin strap for an improved fit and band longevity.
While searching for a watch for my daughter I wanted one where the numbers were large, clear, and easy to read. The IRONMAN Classic 50 fits the bill.

Available in many colours, materials and designs, a Timex watch is a great timepiece for the money conscious yet style driven person who may be looking for a new watch for themselves this holiday season or to give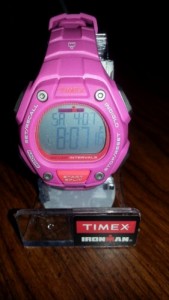 as a gift.
About the Timex Group:
Timex Group designs, manufactures and markets innovative timepieces around the world. Founded in 1854, Timex Group is a privately-held company headquartered in Middlebury, Connecticut with multiple operating units and over 5,000 employees worldwide. As one of the largest watch makers in the world, Timex Group companies produce watches under a number of well-known brands, including Timex, Timex IRONMAN, Timex Expedition, Nautica, Guess, GC, Salvatore Ferragamo, Versace, Versus and Opex. The Timex brand, launched in 1950, sells millions of watches each year worldwide.

About IRONMAN:
The iconic IRONMAN Series of events is the largest participation sports platform in the world. Since the inception of the IRONMAN brand in 1978, athletes have proven that ANYTHING IS POSSIBLE by crossing the finish lines at the world's most challenging endurance races. Recognized for excellence through distinguished events, world-class athletes and quality products, World Triathlon Corporation (d/b/a IRONMAN), owner and operator of the IRONMAN Series, has grown from owner of a single race to a global sensation with more than 190 events across five unique brands: IRONMAN, IRONMAN 70.3, 5150 Triathlon Series, Iron Girl and IronKids. For more information, visit http://www.ironman.com.