What better gift to give this holiday season to loved ones then the gift of  peace of mind and home security.  After all our home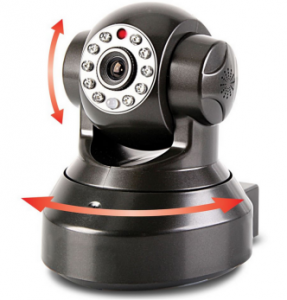 is our castle, and your family is the most precious gift life can offer. I have always been a big fan of P2P Cloud Wifi Security Cameras, as they give the user so many options of keeping an eye on your home and property when you're not home!
Users familiar with Cloud Security Cameras will boast about how you can view the security camera feed from your mobile device or laptop; the Best WiFi Security Camera is no exception to this rule. It has all the great features a user would expect from a security cloud camera.
The security camera is fully plug-n-play. which means it is a no hassle setup to get it running on your home network. It's a full two step setup from start to finish. There is no complicated router configuration, no fixed IP address to try and remember no DDNS / Upnp or any complicated port mapping to get the surveillance Camera to work.
The Best WiFi Security Camera simply does what it's supposed to do, and that is its ability to be completely user friendly and that the none-techie user could install and setup this security camera up easily and quickly.
The surveillance samera also comes with a nice set of features like full HD compatibility and two way audio and night vision up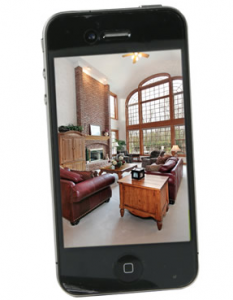 to 30 feet. The camera also supports SD cards, so you can save stills or video footage directly to the SD card for later viewing.
The Best WiFi Security Camera is full WIFI compatible, with an easy setup base and of course a Pan and Tilt head, so it can be setup in any location easily. It also supports full motion detection and snapshot real-time alarm via email, which one of the biggest selling point for me.
For Example: If you're away and someone is intruding in your home or on your property you can be alerted via email and notify authorities from any location in the world. You also have a snapshot of the accomplice that you can also provide to authorities and it can and will be amicable in court.
Of course the Best WiFi Security Camera also has a set of security protocols for the end user, so no one can tamper with its settings and login to view its live stream. The camera requires a username and password bet setup, which the end user creates after the quick install.
It's also notable that the Best WiFi Security Camera has won the Hammacher Schlemmer Institute Best Award for user friendliness and features in its category for being one of the best Cloud Security Cameras offered by iSmart Solutions and experts in security and surveillance cameras.
For its overall easy setup and features and a base starting price of $199.95, I give the Best WiFi Security Camera two thumbs up and highly recommend it for users wanting that extra piece of mind that your home and property is being secured.
Don't hesitate, purchase one today.
About Hammacher Schlemmer
Hammacher Schlemmer is America's longest running catalog, offering the Best, the Only, and the Unexpected since 1848. The company provides unique products that solve problems or represent the only one of their kind, and backs its products by a rather famous Lifetime Guarantee of Complete Satisfaction. Hammacher Schlemmer's innovative offerings are available through its catalog, online at www.hammacher.com at its landmark store on East 57th Street in New York City.