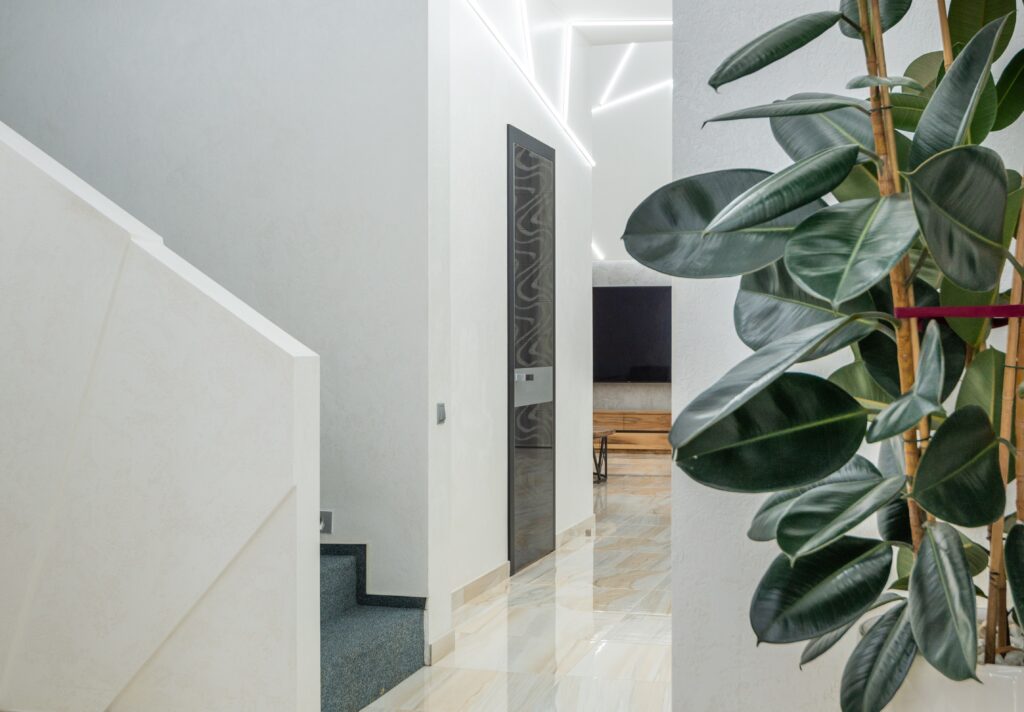 When it comes to your interior styling, your hallway might be one of the last spaces that come to mind. Many people would rather focus their efforts on the living room, kitchen, bathroom and bedroom, than the humble hallway. While this makes sense, don't underestimate how much your hallway can either enhance or hinder the overall appearance of your home's interior. This space deserves just as much attention as anywhere else!
Here are some ways to make your hallway look stylish.
Work with the Light
Some hallways have windows at either end, flooding the space with natural light. This is ideal, as natural light can make your interiors feel fresher, and look more spacious. However, not everyone's property is designed in this way, and if you're without windows in your hallway, you'll have to find other ways to illuminate this area. Wall sconces can look lovely in corridors and provide a softer glow for more relaxed lighting. Alternatively, ceiling spotlights can be brighter and light up a larger area. A led light box is another way to light up a hallway.
Lighter Colours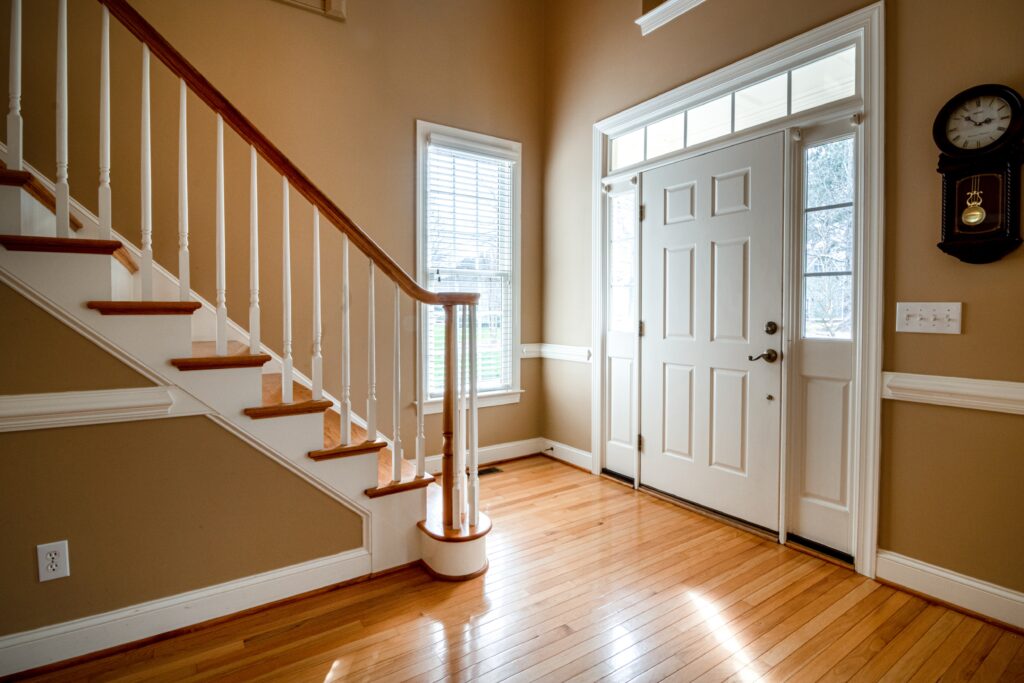 Lighter colors on walls can be more beneficial in hallways as they can help to make these areas feel bigger than they are. However, that doesn't mean darker or bolder tones can't work just as well in your corridor. A combination of the two could work very well, as this way, the darker colours won't feel as oppressive as they might if every wall was painted in dark hues. You could even hang artwork on the walls to break up the colour, for a change. Patterned wallpapers can also look attractive in this region, and offer an excellent way of adding a unique touch to your interiors.
Flooring
Carpeted floors can help to make a home feel cozier, and they can work well in hallways, particularly ones upstairs. However, when you do choose flooring for your homes, you need to think about how easy they will be to keep clean. When it comes to styling your hallway, leading from the front and back doors of your home, you might want to think about stone or tiled flooring. These are durable and easy to clean, but they can also look incredibly stylish. You can find an excellent range of floor tiles at stores such this one, supplying Porcelain Tiles in Harrogate – they have lots of ideas for inspiration. Hardwood floors or laminate wood-effect can also work well and might be more budget-friendly.
Accessories
As mentioned before, some artwork or photographs hanging in your hallway, can help to break up or add some colour, but also bring the space together more satisfactorily. Other accessories you could place in a hallway, include houseplants, console tables, chairs, and bookshelves. Just make sure you're not overloading your hallway with furnishings or decorations, as this can make the area feel cluttered.
If you would like your hallway to look just as stylish as the rest of your home's interiors, consider the tips above, to bring out the best in this often neglected space.