In today's fast-paced world, finding time to cook delicious and nutritious meals can be a daunting task. Many people resort to takeout or pre-packaged convenience foods, sacrificing flavor and health for the sake of convenience. However, there is a solution to this dilemma: cooking with a cookbook. Whether you're a seasoned chef or a kitchen novice, a cookbook can be your secret ingredient to stress-free and delicious meals.
In this article, we'll explore the benefits of cooking with a cookbook and provide you with a recipe for a stress-free, mouthwatering meal.
The Advantages of Cooking with a Cookbook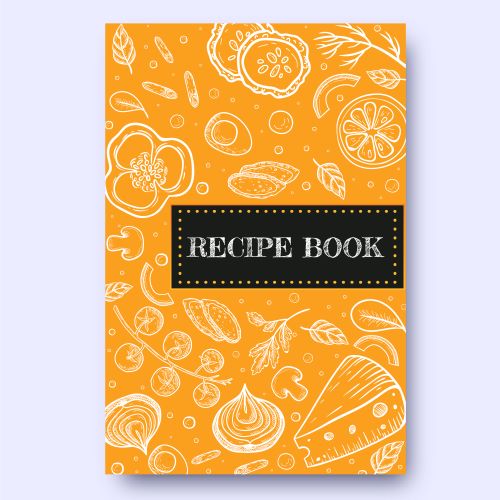 Here are the benefits you can get just by cooking with a cookbook, be it a physical one or digital one, such as https://inspiretb.com/ .
Structured Guidance: Cookbooks provide a structured and step-by-step approach to cooking. They break down complex recipes into manageable tasks, making it easier for even beginners to follow along. This structured guidance ensures that you don't miss any important steps, reducing the chances of kitchen mishaps.
Inspiration: Cookbooks offer a wide range of recipes, from classic comfort foods to exotic dishes from around the world. They can spark your culinary creativity and inspire you to try new ingredients and techniques. You can explore different cuisines and flavors without the stress of improvising every meal.
Time Efficiency: Cookbook recipes are tried and tested, saving you the time and effort of developing your own. You can trust that the recipe has been perfected by the author and is likely to yield a delicious outcome. This time efficiency is particularly valuable on busy weeknights when you want a quick and satisfying meal.
Learning Experience: Cooking with a cookbook is an excellent way to learn and improve your cooking skills. You'll discover new cooking methods, knife skills, and flavor combinations. Over time, you'll become more confident and capable in the kitchen.
Healthier Choices: Many cookbooks focus on healthy and balanced meals. They often include nutritional information and portion sizes, helping you make better dietary choices. You can easily find cookbooks dedicated to specific dietary preferences, such as vegetarian, vegan, or gluten-free.
Now that you understand the advantages of cooking with a cookbook, let's dive into a stress-free and delicious recipe that anyone can prepare.
Recipe: One-Pan Lemon Garlic Chicken with Roasted Vegetables
Here are the ingredients:
4 boneless, skinless chicken breasts
2 cups of broccoli florets
2 cups of cherry tomatoes
1 red bell pepper, sliced
1 yellow bell pepper, sliced
1/4 cup of olive oil
4 cloves of garlic, minced
2 lemons, thinly sliced
1 teaspoon dried oregano
Salt and pepper to taste
Fresh parsley, chopped (for garnish)
Instructions:
Preheat your oven to 400°F (200°C).
In a large bowl, combine the olive oil, minced garlic, oregano, salt, and pepper.
Place the chicken breasts in a single layer on a baking sheet. Drizzle half of the olive oil mixture over the chicken, ensuring it's evenly coated.
In the same bowl, add the broccoli, cherry tomatoes, and sliced bell peppers. Toss them in the remaining olive oil mixture until well coated.
Arrange the lemon slices over the chicken breasts, and then place the seasoned vegetables around the chicken on the baking sheet.
Bake for 25-30 minutes, or until the chicken reaches an internal temperature of 165°F (74°C) and the vegetables are tender.
Remove the baking sheet from the oven and garnish with chopped fresh parsley.
Serve your one-pan lemon garlic chicken with roasted vegetables immediately, and enjoy a stress-free, delicious meal!
This recipe is a fantastic example of how cooking with a cookbook can simplify your meal preparation while delivering incredible flavors. The cookbook provides clear instructions, a list of ingredients, and estimated cooking times, leaving you with minimal stress and a delectable meal that will impress your family or guests.