Cooking delicious meals at home every day can be challenging in our busy modern lives. Finding the time to prepare elaborate dishes from scratch is difficult for most people. However, with the right tools, it's possible to make tasty homemade meals in a fraction of the usual time. This is where the instant pot comes in handy!
The Instant Pot is a versatile electric pressure cooker that can dramatically reduce cooking times. Meals that typically take hours to simmer or braise on the stovetop can be ready in minutes with an instant pot. If you're looking for easy weeknight dinners or want to cook in bulk for meal prep, the instant pot is a game changer.
While the instant pot is great for staples like beans, grains, and tough cuts of meat, it can also turn out delicious main courses. The key is finding recipes developed specifically for the instant pot so cooking times and steps are optimized.
To help you get started, here are eight great recipes for making instant pot dinners:
1. Instant Pot Cincinnati Chili
Chili is always a hit, and Cincinnati chili's unique blend of spices sets it apart. With the instant pot, this flavorful dish is ready in a jiffy. Start by sautéing onions and garlic, then toast your spices and brown the ground beef. Stir in soaked kidney beans, water, bay leaf, and crushed tomatoes, and cook for about 20-30 minutes. Finish with a touch of cider vinegar, brown sugar, salt, and pepper.
You can serve it over spaghetti and garnish with cheddar, onions, crackers, and a dash of hot sauce. The instant pot brings out the rich flavors while saving time. If you enjoyed this blend, check out this guide on how to make Cincinnati chili in an instant pot in detail.
2. Instant Pot Butter Chicken
Butter chicken is an Indian restaurant favorite, but recreating the creamy tomato-based sauce at home can be time-consuming. However, the instant pot cuts the cooking time in half.
Marinate chicken thighs in yogurt and spices first. Then sauté aromatics like onion, garlic, and ginger. A couple of minutes later, add pureed tomatoes, cream, and spices to the pot along with the chicken. The sauce will become silky and rich in minutes. You can serve this over basmati rice.
3. Instant Pot Pork Carnitas
Traditional carnitas require hours of braising pork in lard or oil. With the instant pot, you can transform a pork shoulder into tender carnitas in about an hour.
Rub pork shoulder with spices, add some broth to the pot, and pressure cook. Once finished, the pork shreds easily. You can crisp bits in a skillet or air fryer to finish. Serve carnitas stuffed into tacos, burritos, quesadillas, or over rice.
4. Instant Pot Beef Stroganoff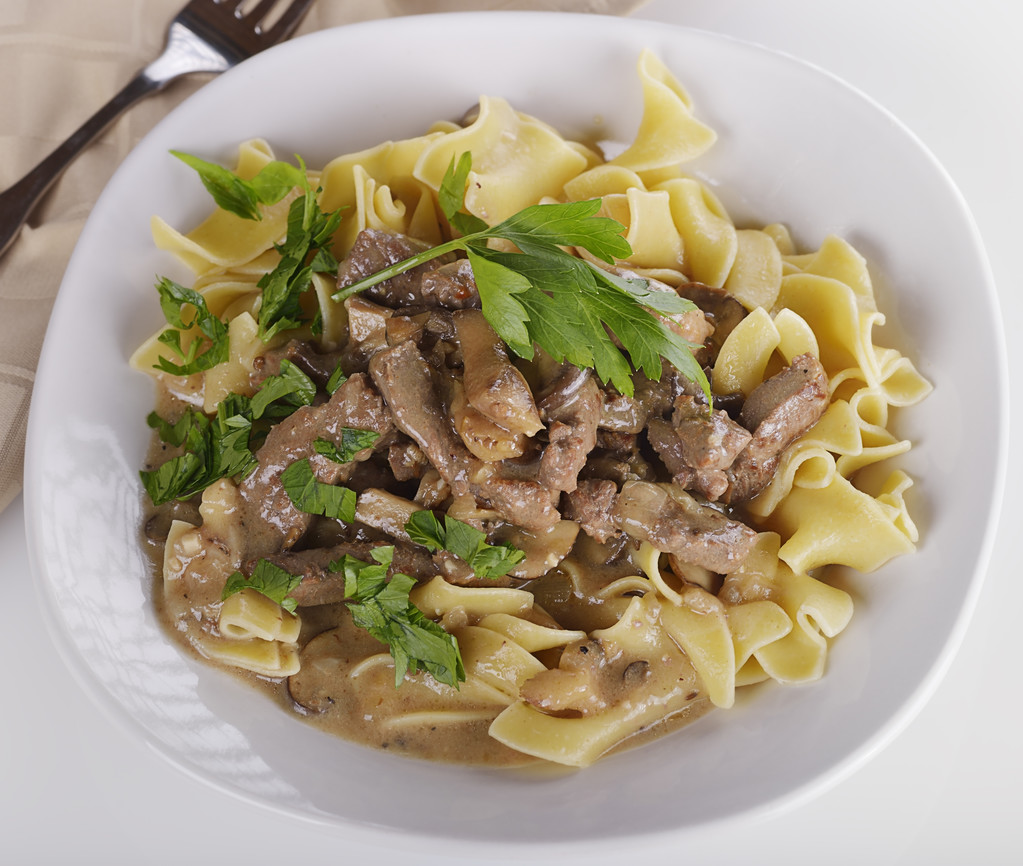 What's better than a bowl of creamy beef stroganoff over egg noodles? Making it in a fraction of the time in your instant pot!
Start by searing cubed beef chuck roast. Add sliced mushrooms and onions and seasonings like paprika and Worcestershire sauce. As it pressure cooks, make a sauce by whisking together broth, tomato paste, mustard, and sour cream. The tender beef soaks up the flavors of the sauce beautifully.
5. Instant Pot Lasagna Soup
Lasagna is comfort food at its finest, but all that layering is a taxing process. This soup provides the flavors of lasagna in easy, spoonable form.
Sauté ground meat and veggies, then add tomatoes, red wine, herbs, and seasonings. Pressure cook briefly to meld the flavors, and finish by stirring in broken lasagna noodles, baby spinach, and heavy cream. Garnish bowls with Parmesan cheese and basil.
6. Instant Pot Chicken Tikka Masala
Chicken tikka masala is a creamy, lightly spiced Indian dish that's perfect for the instant pot. Make sure you marinate chicken breast chunks in yogurt, spices, and lemon before pressure cooking. Meanwhile, simmer the sauce ingredients like tomatoes, cream, garlic, and ginger. Once it's brown enough, add the cooked chicken to the sauce to soak up that delicious flavor.
Serve over basmati rice for a fast weeknight meal.
7. Instant Pot Ribs
No more waiting hours for fall-off-the-bone ribs! The instant pot can have your ribs done in no time at all.
Choose baby back or St. Louis-style pork ribs and coat them with your favorite barbecue spice rub. Add some broth to the instant pot and steam the ribs for 45 minutes. Then, finish them off with barbecue sauce under the broiler or on the grill for that charred exterior.
8. Instant Pot Minestrone Soup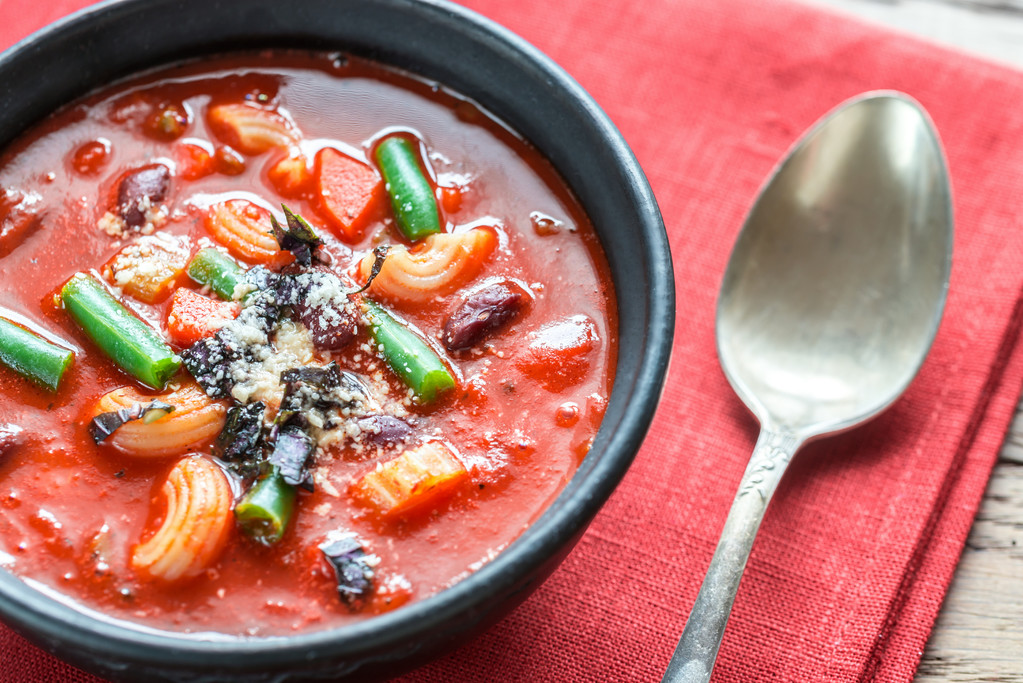 This classic Italian vegetable soup usually needs to simmer for over an hour. But using an instant pot, you can make minestrone soup in under 30 minutes!
Sauté aromatics like onion, garlic, and celery. Add veggies like carrots, zucchini, and beans, along with tomatoes, broth, pasta, and seasonings. Pressure cook for a few minutes until the veggies are tender but not overcooked. Finally, garnish with Parmesan and fresh basil and serve with a bread of your choice.
Conclusion
From hearty stews to fall-off-the-bone ribs, the instant pot is a dinnertime game changer. Following recipes specifically tailored for the instant pot ensures you'll get delicious results in a fraction of the usual time. With minimal prep, you can whip up filling meals like beef chili, butter chicken, or carnitas on a busy weeknight. The versatility of the instant pot also allows you to make comforting favorites like lasagna soup or braised short ribs that typically require hours of simmering. Give some of these tasty instant pot dinner recipes a try for easy homemade meals any night of the week!