If you are a woman and you have a burning desire to get into online gaming, then you may be wondering where to start.
Online gaming is a huge global industry, with countless games, a handful of different consoles (not to mention PC), and various different online communities to choose from.
Furthermore, gaming has long been a male-dominated pastime. Many popular gaming franchises are predominantly male-orientated, whether Grand Theft Auto or Call of Duty. As a woman entering that culture, it can be daunting.
However, this is not to say you should give up and try another hobby instead. Online gaming is a broad church, and there are plenty of opportunities for you to get started, as long as you know where to look.
Once you dip your toe in, you are bound to find out which games you like, which ones you don't, and whether online gaming really is for you. Moreover, one of the industry's greatest assets is its huge online community of players, who congregate together on multiplayer lobbies, social media, and even eSports tournaments.
ere are five ways women can get into online gaming:
Start by playing on your phone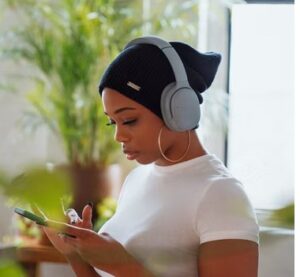 A fantastic place to start is with mobile gaming. When you play online games on your phone, you can experience the excitement of gaming without the expenditure needed to buy a console and a bunch of games. There are multiple genres you can try, with a popular one being online gambling. Predominantly male-based, casino and gambling games are rising in the female community, particularly bingo. Online bingo is fun, exciting, and social, making it a great way for women to start playing games. You can try bingo on multiple sites, but one of the best bingo experiences can be found at cafecasino.lv.
Furthermore, you can try a bunch of different genres and formats to see which ones you actually enjoy. On top of this, you can find out how online gaming will fit into your existing lifestyle. It can take up a lot of time, so by playing on your phone, you can discover whether you really have the availability in your schedule for it.
Find a friend who likes gaming too
Starting a new hobby is daunting, which is why it is best not to go it alone. Online gaming has a huge community of like-minded gamers who enjoy playing with each other on their favorite games, so you are unlikely to struggle to find friends.
When you are playing with other people, they can teach you the basics of different games, offer you tips and tricks, and make your gaming experience more fun.
The best place to find gaming friends is to hang out on multiplayer lobbies, where you can join teams of other players and talk via headsets. Alternatively, you could join a gaming forum, such as a subreddit on Reddit. If you enjoy playing poker, you can play some pokies online in Australia with friends.
Experiment with different games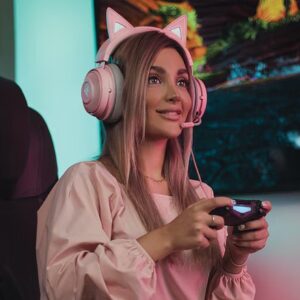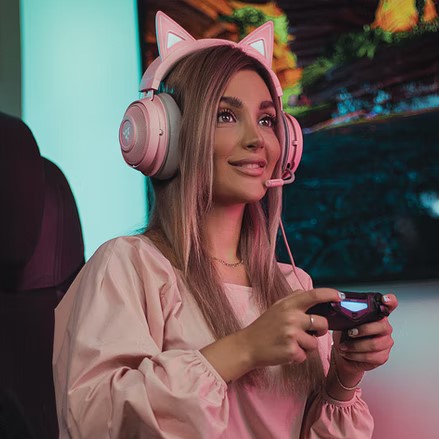 When you first try and get into online gaming, you are bound to find some games fun and other games off-putting. Therefore, it is crucial that you experiment with different genres, games, and even consoles to find the gems you want to come back to.
It would be a great shame to turn your back on gaming before you even started, just because you didn't enjoy the first game you played.
Consequently, don't be afraid to hop between different games, genres, and consoles to find a niche that suits your specific tastes. What's more, once you find a game or console which you are passionate about, you are far more likely to forge great relationships with other players.
This is because you will be passionate about the game and want to share that enthusiasm with others. You are also likely to be more relaxed, open, and confident when talking to others online while playing, which always helps build friendships.
Among the most popular casino games in Australia, online pokies are hands down the most popular. Easy-to-play pokies contribute to their popularity. Grab some friends and play some pokies online in Australia.
Compete in esports events
If you feel confident enough, then you could begin competing in eSports events to become more invested in gaming, and to experience the thrill of competition.
Although entering yourself into tournaments is not advisable if you have never played a particular game before, eSports is a great way in 2022 of taking your interest in gaming from casual to serious, but to do that, you'll need the right equipment.
Furthermore, you are likely to meet a whole host of other gamers – both direct competitors and audience members. This will go a long way to improving your experience of gaming and improve your ability to play the game itself (especially if you ask for advice from an established competition winner).
Record your progress 
It is no secret that there are fewer female gamers than male (although the number of women in gaming is rising). Therefore, you could do your bit to inspire other women to get involved with gaming by recording your progress on video streaming platforms like Twitch or on YouTube.
By showing your progress from beginner to an accomplished experience level, you will demonstrate that it is possible for women to love gaming and excel at it.
This creates an additional layer of personal investment in your gaming hobby, motivating you to continue along the path for longer.