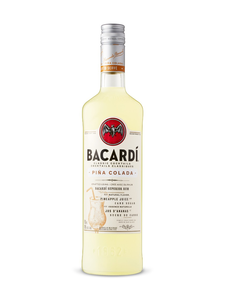 The summer is rapidly approaching, and school will soon be back in session. What better way to say goodbye to summer than with one last Summer BBQ with friends and family?  Are you wondering what cocktails to serve at your Labor Day BBQ? BACARDI Classic Cocktails are a heavenly way to break the ice at your Labor Day Party. At less than 95 calories for a 4-ounce serving, BACARDI Classic Cocktails Light is available in Pina Colada and Mojito flavors and is made with Bacardi Superior Rum, natural flavors, real juice, and pure cane sugar.
Both are great for a party with friends, where one would like to serve Mojitos and Pina Coladas, but not spend the time making each individual drink.  You can pour the cocktails over ice or garnish with a lime wedge, or chill, pour, and enjoy!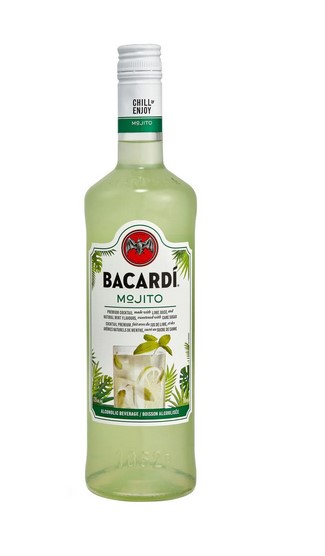 The Mojito has flavors of lime with cool mint, while the Pina Colada is the flavor of sweet pineapple and coconut water. The Mojito flavor is 12.5% alc/vol while the Pina Colada flavor is a bit tamer with only 11.5%  alc/vol.
I found both to be relatively impressive for a ready-to-drink cocktail. Both flavors of the Bacardi Classic Cocktails were indeed, light and refreshing with an appropriate level of sweetness. I found myself adding some soda to both as they were a little strong for my liking, but most ready-made drinks are for me.
As Summer winds down  Bacardi Classic Cocktails Light, is the perfect addition to any labor day get-together, and of course, please remember to drink responsibly!
BACARDÍ Classic Cocktails Light is available nationwide at most major liquor stores.
About Bacardi Limited
Bacardi Limited, the largest privately-held spirits company in the world, produces and markets internationally-recognized spirits and wines. Its brand portfolio comprises more than 200 brands and labels, including BACARDI rum, the world's best-selling and most-awarded rum; GREY GOOSE vodka, the world's leading super-premium vodka; DEWAR'S Blended Scotch whisky, the top-selling blended Scotch whisky in the U.S.; BOMBAY SAPPHIRE gin, the top-valued and fastest-growing premium gin in the world; MARTINI vermouth and sparkling wines, the world's leading vermouth and the world's favorite Italian sparkling wines; CAZADORES 100% blue agave tequila, the #1 premium tequila in Mexico and a top-selling premium tequila in the United States; ERISTOFF vodka, one of the fastest-growing vodka brands in the world; and other leading and emerging brands.
Founded in Santiago de Cuba on February 4, 1862, and family-owned for the past seven generations, Bacardi employs nearly 6,000 people, manufactures its brands at 27 facilities in 16 markets on four continents, and sells in more than 150 countries. Bacardi Limited refers to the Bacardi group of companies, including Bacardi International Limited. www.BacardiLimited.com