Shopping for holiday gifts may be looking different this year as the Coronavirus pandemic continues. There is still time to shop online.  This next toy is a popular choice this year. It is certainly one that has my seven-year-old daughter excited.  Now kids can unwrap the party with all-new Party Surprise from WowWee, the brand behind Fingerlings. This is the perfect collectible for kids aged five and up. Each Party Surprise has 4 stacks to unwrap with 10+ surprises! Party Surprise is the perfect gift idea for children who like surprise unboxing collectibles.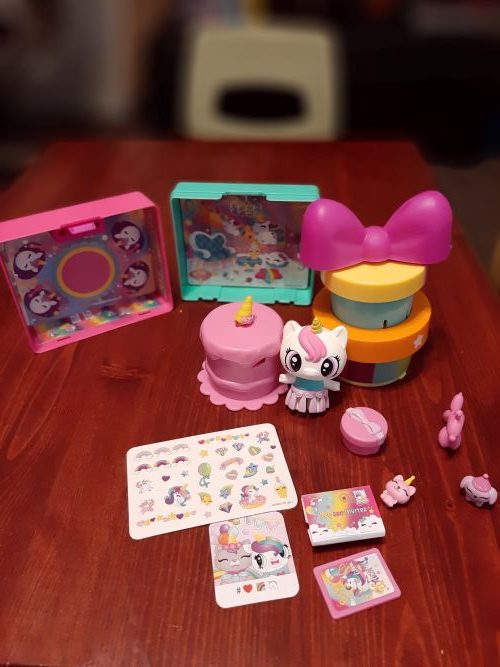 Each party includes a cake topper. Open your cake and reveal your party character! There are 6 parties to celebrate with 6 slow rise squishy characters to collect! From Ice Cream parties to Sleepover parties, and even Pool parties, there is so much fun to be had.
The bottom present stack becomes a party room for all the characters! Use the invitation card to get your collector's sheet, party hat, stickers & photo of the party!
Party Surprise, puts a fun spin on unboxing. My daughter couldn't wait to open her surprise and was very pleased by the number of items that came in each Party Surprise. She received a caticorn, which is super cute. Miss P has actually added Party Surprise to her Christmas wish list.
There isn't much packaging waste after opening as everything stacks together for easy cleanup.
WowWee Lucky Fortune Magic Series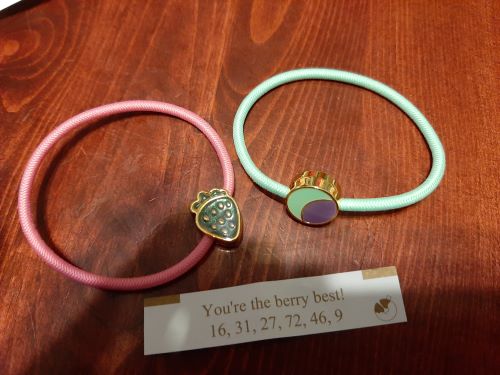 My daughter loves jewelry. She also loves collectible toys especially when they come with a surprise inside. If you are having difficulty finding stocking fillers like I am, WowWee® Lucky Fortune Magic Series is just the thing. Each set contains 1 visible and 1 surprise color change elastic bracelet, and a positive empowering fortune. Watch the charms change color in the sun, underwater, in the dark, or according to your mood! There are 75 magical elastic bracelets with color-change charms to collect! We found that the elastic bracelets were rather tight on my daughter's wrist, so she chose to wear them in her hair instead.
Availability: Canadian Tire, Walmart, Toys R Us, and Amazon .
Website: https://wowwee.com/