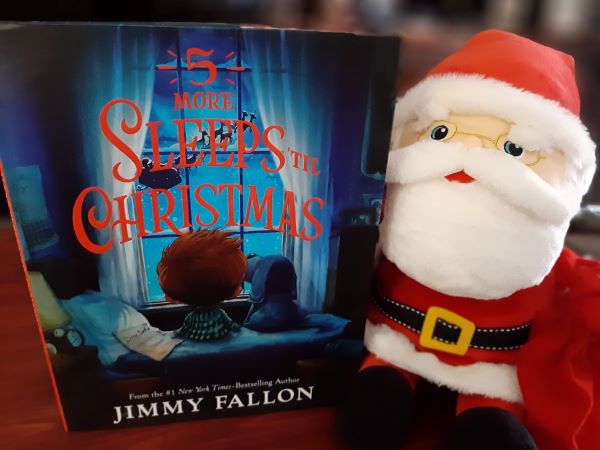 There are five more periods of sleep until Santa comes. And with only five more sleeps what better way to get our little ones more excited for Christmas than with a Christmas book titled "5 More Sleeps Til Christmas" written by Jimmy Fallon – Host of NBC's The Tonight Show.
Everyone who grew up celebrating Christmas remembers the excitement that built up to the most magical day of the year. But why not make the last week until Christmas more fun by counting how many sleeps until the arrival of Santa and his reindeer?
Accompanied by the beautiful and energetic artwork of Rich Deas, Fallon's simple story told in rhyme is about a young boy who is looking forward to Christmas. He counts down the nights left until Christmas, but he is so excited that he can barely sleep!
The illustrations are adorable and Fallon does a fantastic humorous job perfectly summing up the excitement and the agony every child faces waiting for Christmas Day. I highly recommend adding 5 More Sleeps til Christmas to your Children's Christmas book list. There is still time to pick up a copy at your local chapters.
SANTA.COM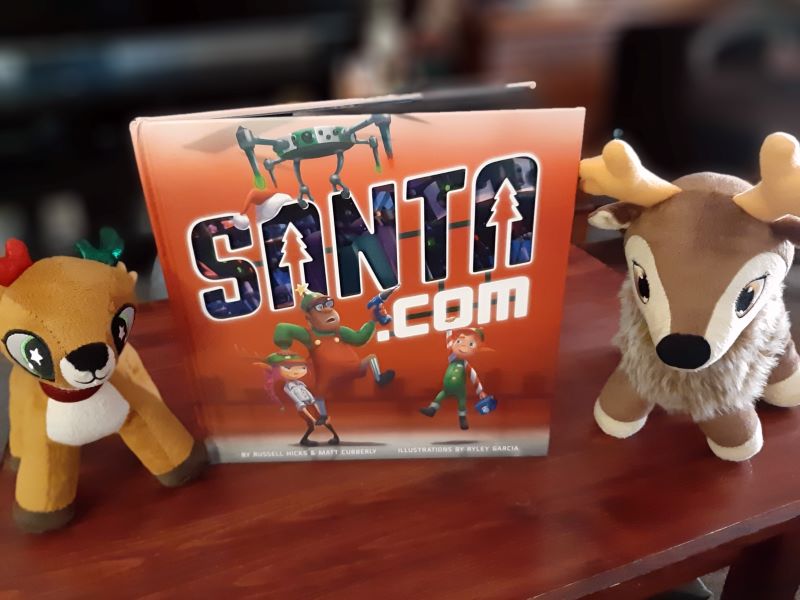 Every year I look forward to bringing out my daughter's Christmas books to read as we snuggle up on the sofa with our soft snowman blanket sipping hot chocolate.
Each year I always add two or three new books to our collection. This year in addition to Jimmy Fallon's 5 more sleeps till Christmas" and Clement Clarke Moore. 'Twas the night before Christmas', I have also added Santa.com written by Russell Hicks and illustrated by Matt Cubberly.
"In the good old days, the elves made toys by hand at Santa"s workshop, but times have changed. The North Pole modernized, and Santa.com was born. Now, Christmas wishes are fulfilled by robotic candy cane arms and delivered by peppermint drones . . . until Cyber Scrooge hacks the system! Little Yo-Yo the elf thinks they still have a chance to save Christmas, but can the reindeer still fly? And more importantly, will Santa come out of retirement?"
While this is a cute book, I think adults are more to get the message about how Christmas has become so commercialized in the 20th century. Nonetheless, it is a cute story that my daughter really enjoyed.
Both books are distributed in Canada by Raincoast Books. Check out other past Kids Christmas Books from Raincoast that we have reviewed.
Do you have some favorite Christmas books we should check out? Share them in the comments.