Statistics suggest that children who do not read during the Summer months can loose up to three months progress. For children who are already behind in their reading those three months lost can set them back drastically. The first thing to do to keep children reading this Summer is to set aside 30 mins of reading time each day. Make sure that they have easy access to books. The library is always a good place to start looking for children's books. Websites like Book outlet  are a good place to also look as they provide books at discount prices. Also use social media to see latest release of books, read reviews and looks  for book recommendations. Teachers who have been working with your child during the school year are another great resource for recommending books. If you are looking for a new book to add to your child's reading list might I suggest Stuck Inside by Sally Anne Garland.
This charming book shows just how marvelous a young child's imagination is. Follow little dog Toby who is confined to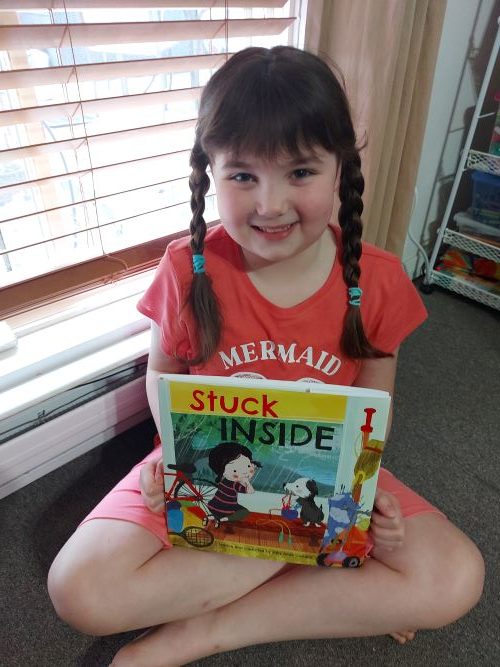 the house on account of his injured paw, and Tilly who is stuck inside due to a storm outside. Both are feeling down.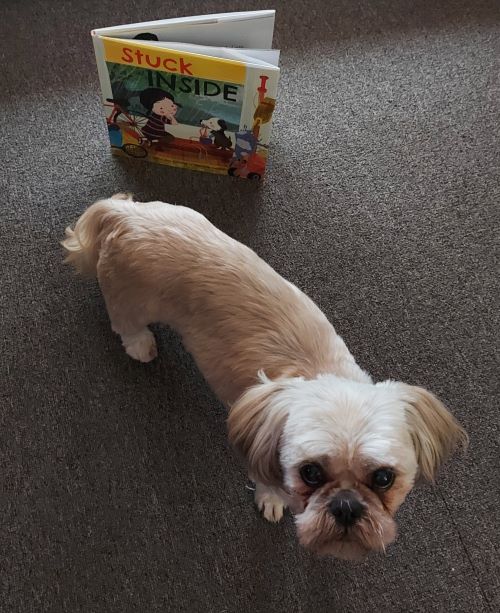 When Toby brings Tilly his dog leash, Tilly gets an idea and together Tilly and Toby start to explore every area of their house for "all their outdoor belongings," discovering lots of toys that had long been forgotten about. These objects are quickly transformed into the "most amazing, astounding, and spectacular Dog-Walking, Storm-Protecting Machine."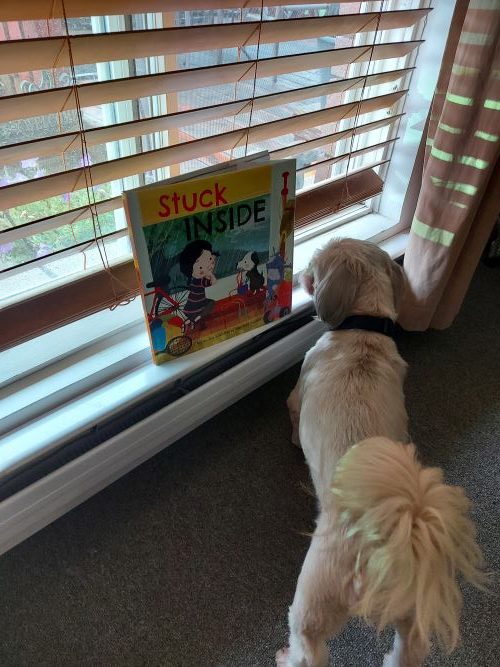 With delightful illustrations, Stuck Inside by Sally Anne Garland demonstrates that boredom can challenge the imagination and sparks creativity in a child. Sally Anne Garland wrote Stuck Inside during the first Covid-19 lock down, confronting the challenges of not only the virus itself but also our children's mental well-being.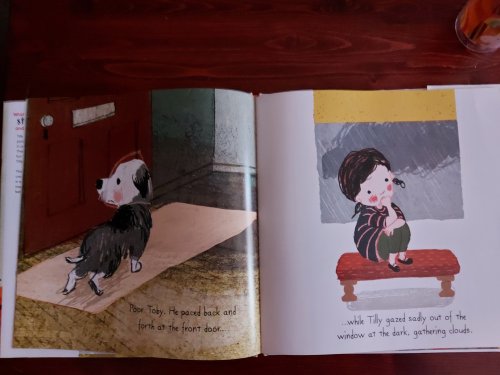 My daughter could really relate to the book. Like in the book even in the most restrictive circumstances my eight year old daughter has faced  Covid challenges with a positive attitude. Whenever she is bored she always finds ways to entertain herself be it playing with Lego, using items around the house to create art or using simple toys and materials to role play a pet beauty salon. The book would also make a great first or second reader. My daughter was able to read the book on her own with some assistance.
If you are looking for a book to add  to your child's Summer reading list then I highly recommend Stuck Inside by Sally Anne Garland.
About the Author: Sally Anne Garland grew up in the Highlands of Scotland. After studying Illustration and Graphic Design at Edinburgh College of Art she settled in Glasgow, where she currently lives with her partner and their son.
Her new picture book Stuck Inside (ISBN:978-1-5037-5866-7) is published by Sunbird Books. For further information, visit www.sunbirdkidsbooks.com