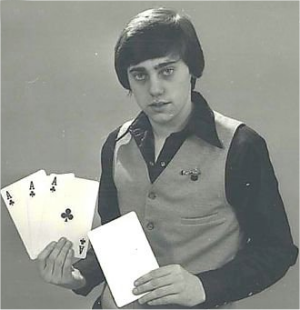 Thames & Kosmos' Magic Hat and Rabbit's Hat Magic tricks are excellent gift ideas for kids who like magic tricks and are fascinated by magicians and illusionists. Comprehensive magic kits, such as the Magic Hat magic kit and mini magic rabbit hats help kids develop early social skills and self-confidence.
Take it from someone who knows. My brother spent over 21 years as a magician. Maybe longer! He started his magical career when he was just 13. My brother became interested in magic after seeing Canadian magician Doug Henning perform on TV. That same year for Christmas, my brother received a magic kit very similar to the Thames & Kosmos MAGIC Hat. My brother comments that the magic kit he received allowed him to have some of his first authentic magic props.
Thames & Kosmos is considered to be the #1 brand in the magic category. Their line of comprehensive magic sets helps children develop presentation skills, confidence, hand-eye coordination, dexterity, and reading skills, while having fun.
Thames & Kosmos portable mini magic kits make perfect stocking stuffers.
Aspiring magicians ages six and up can take their show on the road with these portable mini magic kits. Each small top hat contains the props and instructions to perform two or three simple, unique magic tricks with different themes — from shape-shifting to mind-reading to x-ray vision, and more!  Kids can collect all 8 sets. Online video tutorials are also available to assist budding magicians!
Thames & Kosmos Magic Hat

– Magic Kit Review
"Thames & Kosmos MAGIC Hat is jam-packed with magic tricks for kids aged six years and up. The kit contains everything kids need to start performing magic- including the hat. The magic set contains more than 40 prompts that kids can use to complete 35 magic tricks.
From pulling a rabbit from a hat to rope tricks in which knots untie themselves or make a coin disappear, your gift recipient will have a blast with this amazing introduction to magic. The magic set even includes a magic wand allowing children to cast magical spells on items included in the kit.
Also included in the magic kit is a step-by-step instruction booklet. The 21 paged book also includes illustrations of each trick, that have quite the detail. Kids will need to practice their techniques to get the magic tricks just right.
Our Thoughts
Some of the tricks are so simple that even a four-year-old can learn them. My daughter caught on quickly learning how to make the rabbit disappear from the hat.  Kids feel a great sense of accomplishment with "Thames & Kosmos MAGIC Hat." It should be noted that we found the hat not to be 100% durable on the inside and kids will need to be careful during play.
Conclusion
Many of us have experienced the joy of watching a skilled magician at work, whether on television, at a children's birthday party, or on stage. For me, I grew up with magic.
Thames & Kosmos MAGIC Hat introduces kids to the world of public speaking and can also help improve speech. Performing in front of an audience improves critical thinking and public speaking skills. Perhaps that is why my brother has always been a much better public speaker than I am. Kids also get to explore their creative side by exploring the world of magic.
In today's high-tech world, we found "Thames & Kosmos MAGIC Hat" to be the perfect first magic set for kids. It allows your child to have fun while also exploring the world of magic.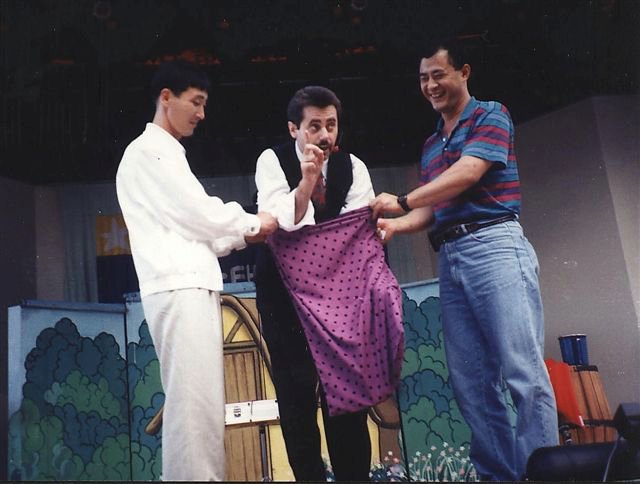 My brother's magical career landed him a gig, around 1995, at Woobang Tower Land in South Korea, where he entertained thousands as part of a troupe of international performers. Who knows, your gift of a "Thames & Kosmos MAGIC Hat" may set your little magician on the road to South Korea.
About Thames & Kosmos:
Thames & Kosmos (T&K) was founded in 2001 with the mission of improving informal science education by publishing high-quality science and technology-related educational products for children of all ages. T&K's mission has since expanded from its STEM roots to encompass other educational branches, including arts and crafts and early childhood learning, as well as the multitude of thinking and social skills that can be taught through games and performative magic sets. T&K places an emphasis on teaching concepts and skills through hands-on modeling of real-world devices and processes, and by offering comprehensive, meaningful reading materials for a rich learning experience. T&K is headquartered in Providence, RI, and is the North American subsidiary of Franckh-Kosmos Verlags-GmbH & Co. KG.