The 6-in-1 Multi-Functional Aluminum Mouse Pad from Brando is the ideal computer accessory. Not only can you use it as a mouse pad, but is also serves as a multi-function expansion device. Available in silver and dark grey the Mouse Pad USB HUB will fit any office or home office. The device is easy to take with you thanks to its thin and lightweight design.
6-in-1 Multi-Functional Aluminum Mouse Pad Features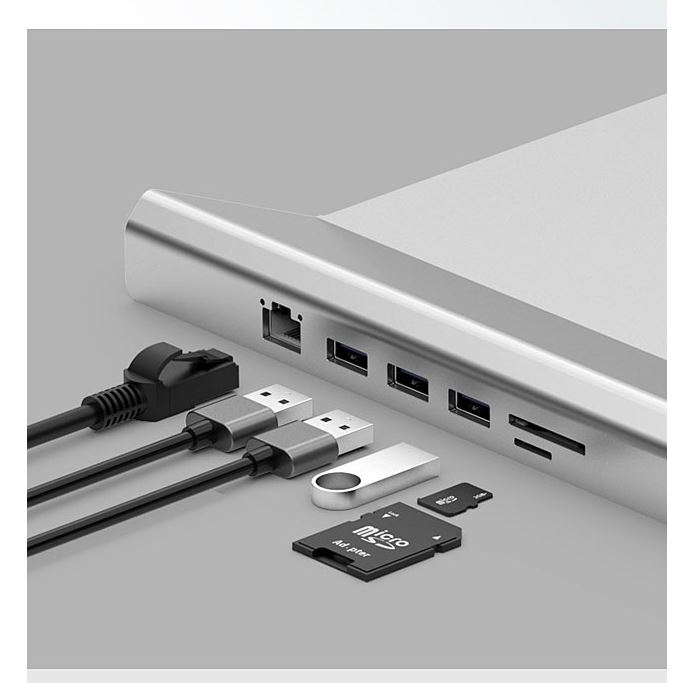 The mouse with USB hub supports Window 10 , 8  and 7.  Made from high-quality aluminum, the mouse pad is built to withstand long hours of gaming, or work.
The main part of the mouse pad is a flat surface, like any mouse pad, but the back part that houses the hub is a raised, triangular shape. Installation is super simple.  There are no power supplies or drivers required.
The device features 1 Ethernet slot that is a RJ45 compatible. RJ45 is an 8-pin/8-position plug or jack which you commonly use to connect computers onto Ethernet-based local area networks (LAN). When referring to an Ethernet connection; 2 wiring schemes come to mind T568A and T568B which you use to terminate the twisted-pair cable onto the connector interface.
The device also features 3x USB ports that are 3.0 compatible, as well as backward compatible to run older version USB devices like USB 2.0. The 3.0 USB profile just means it has significant improvements, as USB 3.0 adds the new transfer rate referred to as SuperSpeed USB that can transfer data at up to 5 Gbit/s, which is about 10 times faster than the USB 2.0 standard. If you need to move lots of large files, you may find this to be too slow, but for normal, everyday usage, it's perfect
If you take a lot of photos like my wife does then you're really going to like the SD Slot and the Micro SD slot at the back of the mouse pad. This feature eliminates the need for any other card readers, which in return clears up desk space.
For my wife the 6-in-1 Multi-Functional Aluminum Mouse Pad is the perfect accessory. It eliminates the need for her to reach behind her desktop tower to look for the USB slot especially when space is tight and light is none existent.
Performance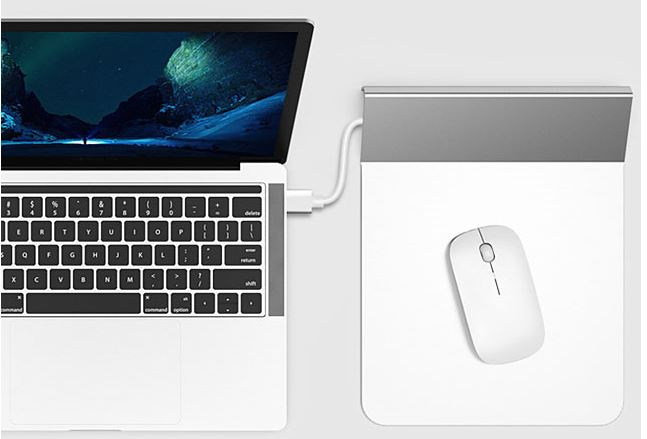 I find the mouse pad works well with both ball and optical mouse features. The mouse pad is a slick, metallic surface, which means it's rather fast. This is the one thing my wife didn't like about the pad. Personally, she prefers a slower speed. The bottom of the mouse pad has a rubber surface attached to it, which provides good traction.
Overall the Mouse Pad USB HUB is a great accessory for your desktop computer or laptop. I love the convenience of merging everything into one product and de-cluttering her workspace. If you're in need of a mouse pad and a hub, then I commend the 6-in-1 Multi-Functional Aluminum Mouse Pad.
Shop Brando.