Surprise your favorite gamer with Logitech G403 Prodigy Wireless/Wired Optical Gaming Mouse. The G403 is a part of the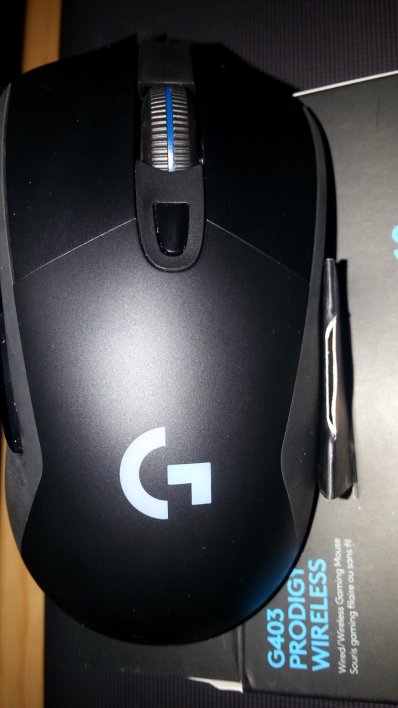 new Prodigy line from Logitech, engineered to make high-end gaming gear more approachable. The Logitech G403 Prodigy wireless gaming mouse gives them the freedom and control they need to dominate their competition.
The mouse comes fully loaded with features that any serious gamer would want in a quality gaming mouse. The mouse has a nice design that fits very comfortable in the palm of my hand. The matte finish doesn't attract fingerprints. It even has a gel lining, so it won't slip out your hand while in game-play. The buttons and scroll are also easy to access for rapid game play.
The Logitech G403 gaming mouse also comes with a weight in the base of the mouse that can be removed if you want to be able to move the mouse very rapidly in game simulators.
The tracking light sensor is very quick, and accurate. Moving the mouse very rapidly from left to right shows no delays on the screen response. In fact moving it very rapidly from left to right you will lose sight of the mouse pointer's position on the screen.
G403 gaming mouse also comes equipped with RGB programmable color functions up to 16.8 million colors. Therefore, you can customize the look of your G403 gaming mouse. My gaming keyboard also has built-in RGB, so now my keyboard and my Logitech G403 gaming wireless mouse look great together.
The accuracy of this mouse is spectacular and and precise that you won't miss another shot again. The G403 Prodigy features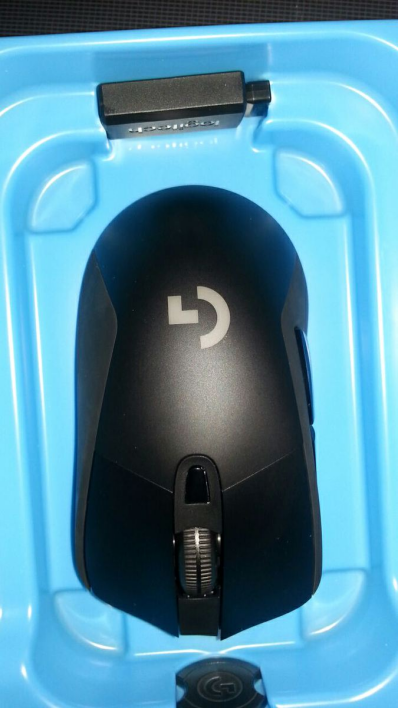 the world's most advanced gaming mouse sensor.
The G403 wireless gaming mouse uses 2.4 GHz with a 1ms response rate. G403 Prodigy Wireless has an incredibly optimized 2.4GHz wireless connection and has a lightning-fast 1ms report rate for incredible lag-free responsiveness that outperforms the competition's mice, even wired ones.
Logitech has even fine tuned the tension on the G403 gaming mouse. It uses metal springs for the right and left click to increase response times and rapid clicking to keep up with game-play.
The gaming mouse has on-board memory to store your settings and preferences. You can use the 6 programmable buttons to use short keys for advanced game-play or to set your favorite RGB colors.
It stores it to the on-board memory, so you can take it with you to use at your gaming buddy's house to show off your mad gaming skills.
You do have to use the Logitech software to program the functions of this mouse, but the software and on-screen presentation are very easy to follow, that you will be up and running in minutes.
The G403 is a mouse for everyone, not just for gamers. As a computer programmer, I truly love my Logitech G403 Prodigy wireless gaming mouse. I will be bragging about it for months to come. Nice job Logitech!