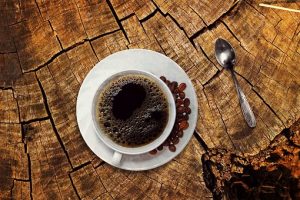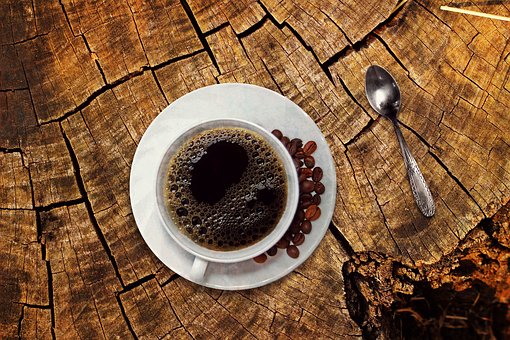 Everyone who loves coffee knows that it is a wonderful elixir that restores life to the weary and lengthens their productivity when they need it the most. It's both delicious and good for you (in moderate quantities). Still, drinking nothing but black coffee all day can get a little monotonous. And when you're getting together with your bestie, you don't want to serve them just plain boring black coffee. There's only so much that pink or blue sweetener packets or colored creamers can do. You also don't want to spend a fortune at the local coffee shop picking up a round of spiced pumpkin or salted caramel latte. Thankfully, you don't have to. With just a little advance prep, you can give your friends a coffeehouse experience without the coffeehouse price or you can just kick your feet up and pamper yourself.
1. Spiced Pumpkin Lattes – A quintessential fall favorite, you can count on spiced pumpkin to invade everything you love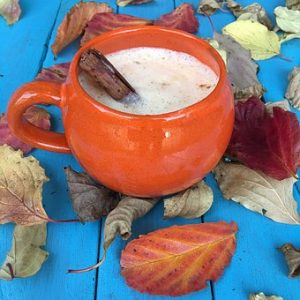 come September. However, you don't have to wait for fall to enjoy this flavorful treat year round. It's exceptionally easy to prepare a spiced pumpkin mix ahead of time no matter what the season.
Simply combine 1/2 can of canned pumpkin with 2 tsp. of pumpkin pie spice, 1/2 tsp. of black pepper and 1/2 cup of sugar and cook it on low heat for five minutes. Add in 1/2 cup of vanilla extract (yes, one-half of a cup) and blend it together. You can refrigerate it for 7 days or portion it out and freeze it in an air-tight baggie for up to two months.
To reconstitute it, use 1/3 cup of the mix, 1 cup of milk, and a double shot of espresso. Of course, if you don't have time to prep ahead of time, you can use high-quality flavoured coffee syrups to duplicate the pumpkin flavor. Just substitute 2 Tbsp. of the syrup for the mix and you might not even notice the difference.
2. Salted Caramel Lattes – Caramel latte is a winter drink that is perfect for those cold mornings when you need that extra bit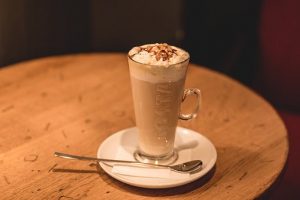 of pampering. Serve these up with caramel on the side for your friends to drizzle themselves. After all, everyone should feel free to choose their own amount of pampering.
Start with 1 cup of strong coffee for each caramel latte. If you're using a drip machine, simmer your coffee in a saucepan and reduce it to about 3/4 of its original volume.  If you have a French press coffee maker, make a stronger brew by adding some extra coffee grounds. Let it steep for a minute longer to allow for optimum extraction.
Add 1/2 cup of milk and stir in 2 Tbsp. of caramel sauce or syrup. Use a stick or immersion blender to froth your latte, then serve with a dollop of whipped cream on top.
3. Vanilla Bean Frappuccinos – Sometimes you get a craving for a vanilla bean Frappuccino from Starbucks. There's nothing wrong with that; in the heat of summer, an icy blend of coffee and vanilla is just the thing to cool you down and get you going. Making them is really easy and only takes a couple of minutes with a good blender.
While the original Vanilla Bean Frappuccino doesn't have coffee in it, the addition of a shot of espresso adds a small caffeine boost to the energy you're going to get from this potent drink.