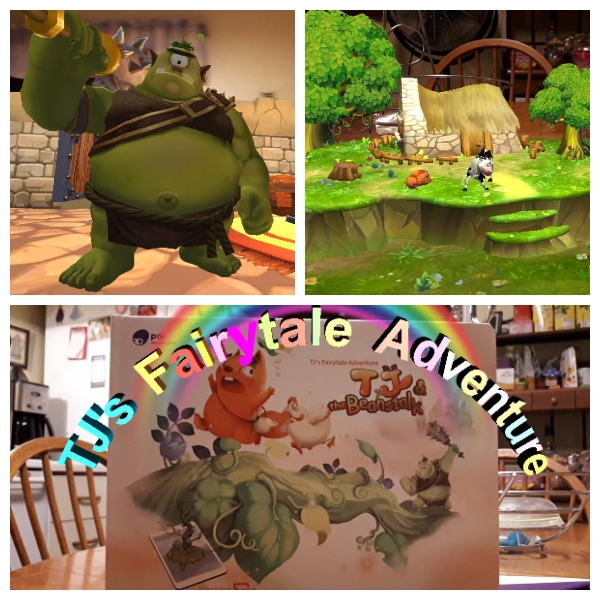 This upcoming Christmas gift giving season why not give the gift of a love for reading with Pai Interactive 3D Storybooks
Kids ages 3-8 will love following along with TJ on his magical adventure. With Pai Interactive 3D Storybooks you can bring fairytales to life.  AR technology allows kids to interact with the characters and scenes from the book.
Parents simply need to download the free AR Storybook app to their tablet or phone. Use the app to scan the AR," symbol pages pages of the book. The story then becomes a 360 degree Augmented Reality adventure. Children can interact with the scenes, tapping on things to make them move. Once the app is downloaded there's no need for a Wi-Fi or data connection.
Children can customize the characters in the story with the special AR coloring cards that store easily in the back of the book.
TJ and the Beanstalk puts a new twist on the classic children's tale "Jack and the Beanstalk." In the book we find TJ, helping other animals as they deal with an unfriendly green giant at the top of the beanstalk. This book is appropriate for beginning readers.
Our Thoughts
Pai Interactive 3D Storybooks are an interesting and fun use of augmented reality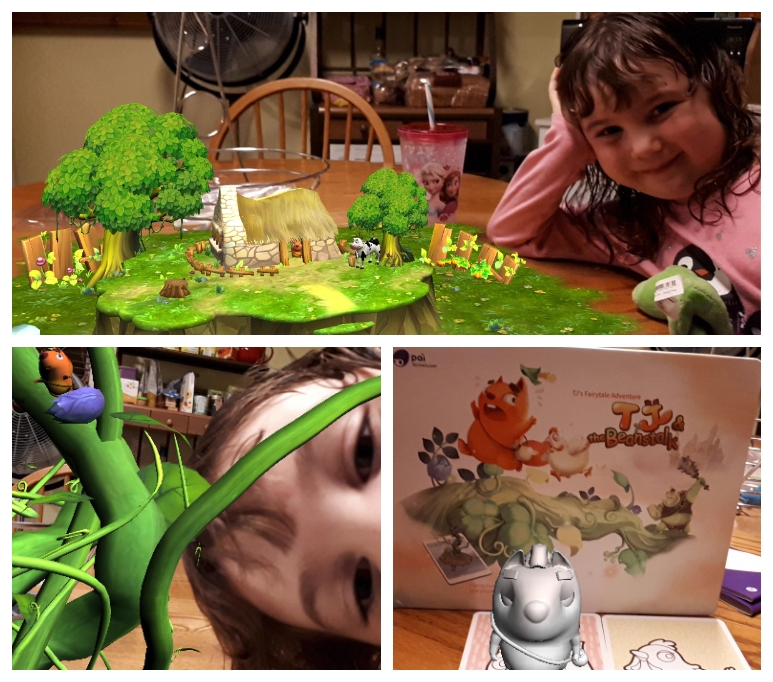 technology, and a good way to get my daughter to engage more with books. I must admit that I enjoyed TJ and the Beanstalk as much as Miss P does. I love the rich, detailed illustrations and the 3d interaction is most definitely the icing on the cake. It was a lot of fun to actually watch the magic beans grow to a towering stalk.
Pai Interactive 3D Storybooks are the perfect gift for children who struggle to find a passion for reading. Seeing TJ and the other animals come to life can help assist comprehension, curiosity and an interest in learning.
Be sure to also check out our review of PaiBand Kids Activity Tracker.
About Pai Technology
Pai Technology combines the latest advancements in technology and research to make family-friendly educational products. They are innovators that excel in pairing children's growth through all stages with technology, science, and art to strengthen imagination, problem solving, critical thinking, and healthy lifestyles. Their products are innovative, creative, safe, and above all, fun! Learn more at http://www.pai.technology
We have partnered with Pai Technology and are giving away one interactive storybook. The giveaway is open to US and Canadian residents 18 years and over.