If there is one story that captures the spirit and magic of Christmas it is Miracle on 34th Street. For more than 70 years,  this beloved story has been a go-to holiday classic. The holiday season would hardly be the same without curly up on my sofa and watching this Christmas movie. Anyone who enjoys, Miracle on 34th Street as much as I do will appreciate introducing a new generation of children to this new adaptation, written for the first time in picture book form, by Susanna Leonard Hill. Based on the original holiday classic, Miracle on 34th Street: A Storybook Edition of the Christmas Classic, is a lovely re-telling of the story.
For a little girl named Susan, Christmas could be any other day. She doesn't believe in Santa Claus or magic or miracles of any kind. Then one day she meets Kriss Kringle. As she doubtfully tells him the gifts she most wishes for, deep down Susan finds herself hoping that just maybe, he is the real thing.
Miracle on 34th Street: A Storybook Edition
The illustrations done in this new adaptation, by James Newman Gray are absolutely stunning. The detail and vivid colors James uses in his illustrations are sure to capture the eye of young readers. Holiday-themed borders on some of the pages add to the warm comforting feeling the book brings. Overall, this is a lovely new rendition of the familiar, touching story that I have come to know and love.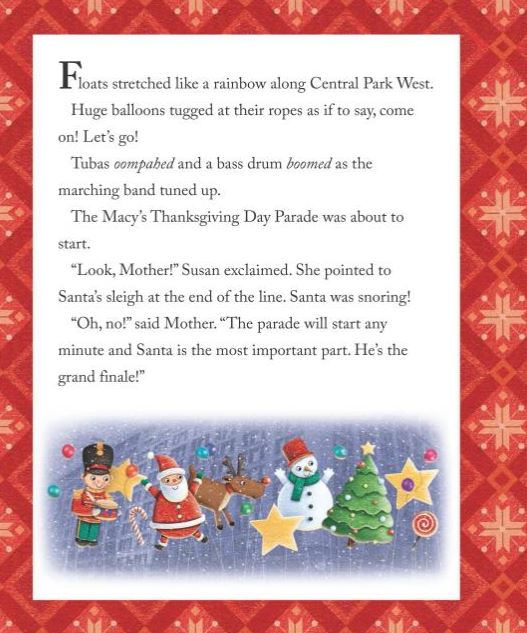 I especially enjoy Christmas books! It's always fun introducing my daughter to new books and bringing out old classics that I enjoyed as a little girl. Miracle on 34th Street by Valentine Davies is a welcome addition to my daughter's book collection. It is one that I am sure that she will cherish for years to come.
In the end, Miracle on 34th Street is both a book and holiday movie that should not be missed. Why not gift both the children's book and movie to a special someone this holiday season and bring home the magic of believing.
What is your favorite classic Christmas story? Let us know in the comments.
Shop Amazon