Congratulation on purchasing your first home. Few things in life are as daunting as decorating your first home.  With so many options available and so many decisions to make, it can be overwhelming trying to decorate a home for the first time.The following following guide will walk you through navigating the difficult process of  how to decorate a home for the first time.
Consider the Space in the Room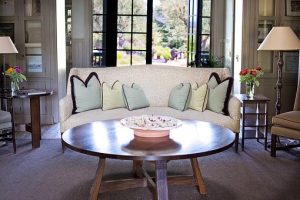 When you are decorating a room, you need to consider how large it is. You do not want to put too many pieces of furniture into a room because it can make the room seem very small in size. It is best to consider how much space each piece of furniture will take up in the space and how you will arrange the pieces together before purchasing anything.
Choose Durable, Long-Lasting Furniture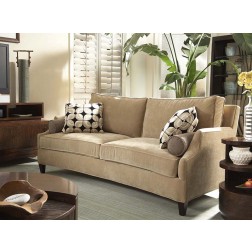 Furniture can be an expensive investment to make depending on the pieces you choose to buy. You want to be sure you invest in pieces that are durable and long-lasting, therefore you will not have to invest in new furniture any time in the near future. Pieces that are made from solid wood or high-quality leather are often great options to choose.
When you are considering furniture for your home, consider viewing the options that are available at Boyles Furniture & Rugs. You will be able to search through a large selection of furniture to choose the options that match your unique style. Consider if you want printed fabric on the furniture or for the pieces to feature a solid color of the fabric. You also need to consider how large you want each piece to be and if you want there to be a modern or more contemporary look to them.
Choose Artwork that Complements the Space
When it comes to artwork, it is important to invest in pieces that will add to the overall look you are trying to create, not overtake it. Artwork that is too large or too busy can take over the space and take attention away from the other elements of the room.
It is best to choose a few pieces of artwork for each space that will pair well with the style you are trying to create. Canvas prints are also a great option for bare walls. Be sure to take measurements where you plan to display the artwork to ensure that you have enough open space on the wall to hang them.
Have Paint Created that Is an Exact Match to an Element in the Room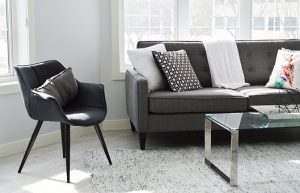 It is important to choose a color for the walls in the room that helps to tie everything in together. If you have a throw pillow that you really like or a color in a piece of artwork that appeals to you, consider having it made into the paint that you can add to all of the walls or just one wall to create a unique look in the space.
You can take just about any item to a paint shop and have them match the paint with that color. The paint will be tinted and you will then be able to add the color to your wall quickly and easily.
Once the paint is in place and the furniture has been arranged, your house should feel like your home. You should instantly feel comfortable entertaining in your new space and feel confident that it allows you to show off your personality through your unique décor.
We hope this guide on how to decorate a home for the first time will save you some time and money!