The number one hair accessory trend for 2021 is hair bows. Hair bows made their debut in the 1800s. They were originally made of silk and fine embroidery thread but drastically changed in the 1950s. By 1956, Marilyn Monroe was sporting a hair bow. The hair bow has definitely evolved since the 1970s and the 1990s, because of celebrities like JoJo Siwa. It doesn't matter how you choose to wear it, the hair bow trend is here to stay and we couldn't be happier. If you're looking for just the right bow, look no further than Punk-E Bows. Every piece is made by hand and is ideal for special occasions or for any day of the week! Whatever her style, Punk-E Bows add flair to your little lady's look.
Punk-E Bows offers two sizes and several styles of bows. Choose from every day large bows or pigtail bows. They also carry pet bows and bottle bows to dress up a bottle of wine.  A dog hair bow makes a cute dog even cuter- and it's a great alternative to dressing your dog up in clothes.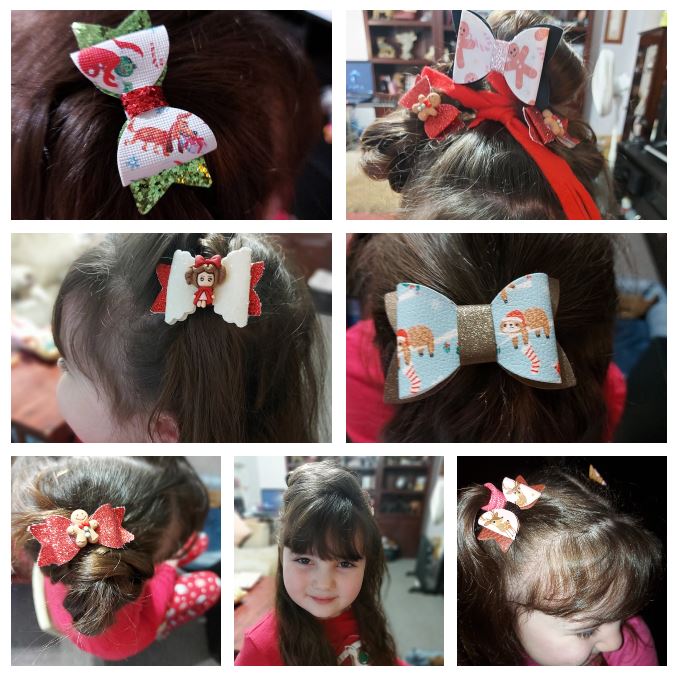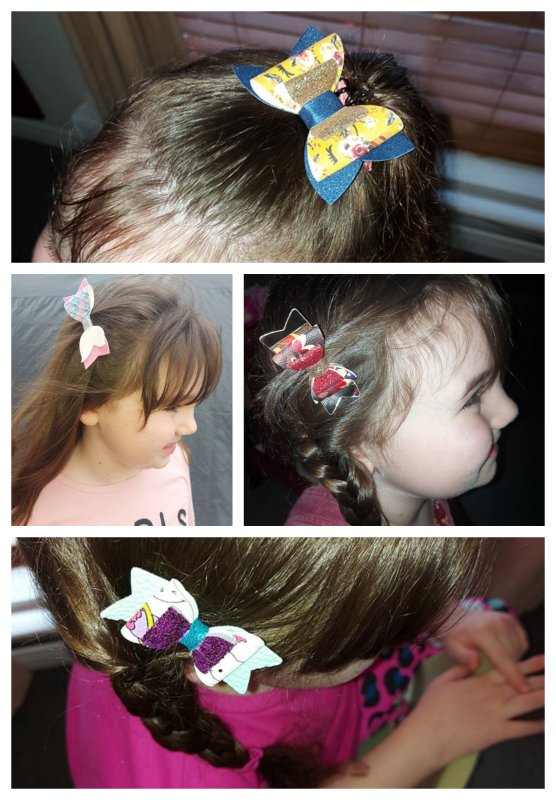 My daughter is quite the hair bow fashionista. Several of our bows have come from Punk-E Bows. Our first observation was the quality of the fabric and workmanship. The fabric is durable, ready to withstand whatever your little one throws at them.
Occasionally, we've had bows that are so flimsy they last for only a short time, then begin to fray or rip. Not these!
The first thing Miss P noticed about the bows was the adorable prints!
Punk-E-Bows provides excellent customer service. I have spoken with Amanda on several occasions where she has worked with me taking personal requests and customizing bows to match my daughter's wardrobe.
The final point I want to make about these bows is how affordable they are. These bows are priced so that you can order several and always have your choice of the perfect accessory to fit any occasion.
About Punk-E Bows
From Friday night "Gab and Glue" sessions to internet orders and craft shows in their local communities, what started over a bottle of wine swiftly became a passionate business for Susan and Amanda. Whether you are ordering bows for your fur baby, bows to jazz up a bottle of wine, or ordering hair-bows for your children Punk-E-Bows is sure to please.
Website: https://punk-e-bows.square.site/
Facebook: Punk-E-Bows
Instagram: https://www.instagram.com/punk_ebows