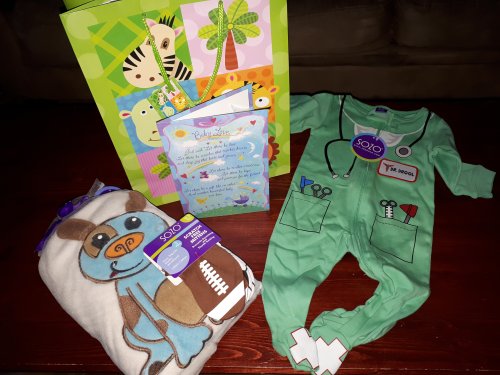 It suddenly seem like babies and baby bumps are popping up everywhere. Everywhere I turn someone I know is having a baby. This is not a bad thing, as it allows me to shop for cute baby clothes. It also allows me to introduce new parents to one of my favorite clothing brands- Sozo USA. Sozo baby & toddler clothes are so unique and brightly colored.
Not to mention Halloween is just around the corner and the Sozo USA collection lets your baby celebrate their first Halloween in photo-worthy style. From a cowgirl footed romper, to a set of firemen coveralls, Sozo USA has lots of styles for your little ones first Halloween. Sozo clothes are absolutely adorable. You cannot help, but fall in love with this line of cute baby clothing.
When it comes to SOZO they deliver a whole new world of baby and infant apparel with style. With all the cute outfits available at Sozo, you don't have to dress baby in the same generic clothing all the other babies are wearing.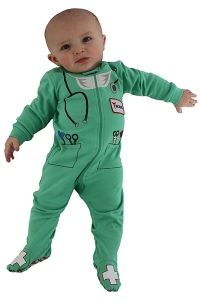 Move over Dr. McDreamy, there is a new Dr in town. While this Dr. may still be in diapers he looks charming in DR. footed romper. He will have all the women cooing for baby Dr. Mcdreamy drool. This high quality footed romper is made of 100% premium interlock cotton with appliqué, embroidery and print details. Each romper has a full zip up front and snap tab closure for easy changing and diapering.
The DR. design is also available in body-suit and cap.
Known for their commitment to excellence, Sozo baby & toddler clothes are constructed of quality materials that are also easy to care for. Merchandise is prewashed to hold color and prevent excessive shrinkage.
Let's face it, everything from formula and spit-up to pureed vegetables and fruits will come in contact with your little clothes, not to mention the assorted lotions and baby oil. I have found over the years that my daughter's various Sozo pieces of clothing always look good wash after wash. Sizing sometimes does run a little on the larger size- so parents may wish to keep that in mind when ordering.
Sozo USA Pajamas for Preschoolers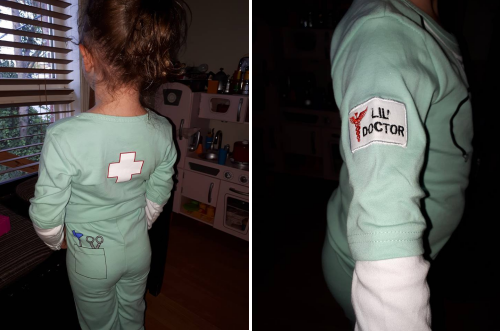 I am happy to learn that Sozo USA has recently added some larger kids sizes to their brand. My daughter whose is almost five can now wear SOZO USA clothing for a little bit longer.
Their 2 piece pajamas now go up to a size 7. Choose between a unisex doctor long jammie, ninja set, cowgirl and cowboy set, or ladybug pajamas set.
The Dr. Pajamas are Sozo cute on my daughter. They feature richly detailed appliques on the front of the shirt and back pocket, as well as embroidery on the arm sleeve. The style is not only great as everyday pajama wear, but they would be cute for pajama day at school or warn as a costume at Halloween. Please note that the pajamas are not flame resistant, therefore should fit tight.
As a loyal fan, I'm happy that I can share Sozo Baby & Toddler Clothes with other parents. Be sure to also check out the company's no scratch mittens, cuddle mats, wee blocks, and hooded towels.
When it comes to cute baby fashion and kids clothes I put my trust in Sozo USA. Shouldn't you?
Website: sozousa.com
Canada distributor of SOZO USA is Around the crib. They are a division of Do-Gree Fashions Ltd.
Website: aroundthecrib.ca