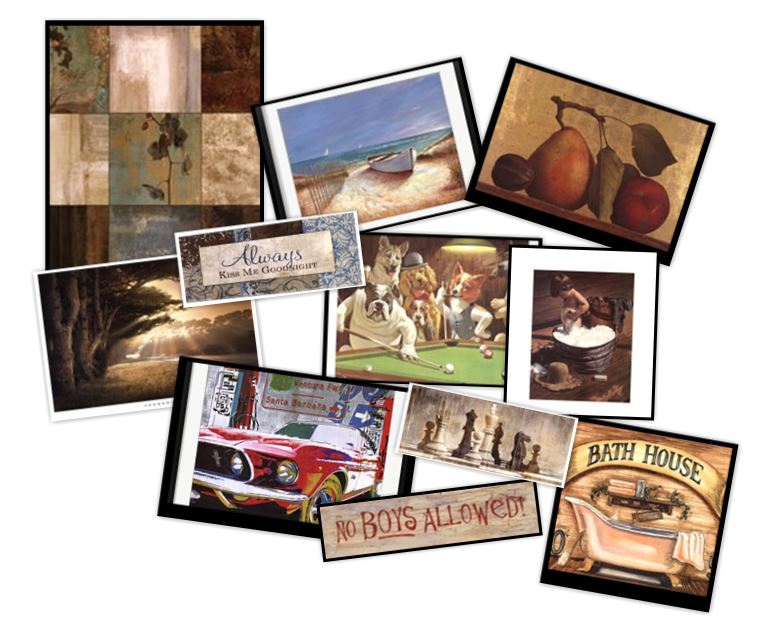 Decorating a new room in your house? Don't forget art. Framed prints can be the perfect finishing touch to a room.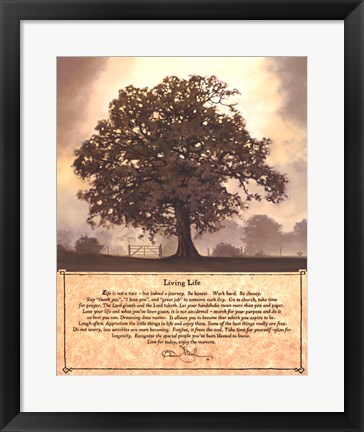 While searching in Google for a canvas print for my daughter's room, which we are about to redecorate, I stumbled upon Fulcrumgallery.com. First visit to the website, I found myself immediately intrigued by their vast selection of art prints. Before I knew it, I had spent over an hour browsing. The selection of prints is amazing and it was no easy task narrowing my choices down to a single print, but I was successful. Though I had initially visited the site planning to order a canvas for my daughter's room I ended up ordering a print for myself.
You see, I'm a huge fan of Bonnie Mohr's work and Fulcrumgallery.com had so many of her prints to choose from. Bonnie Mohr is an artist and painter from Glencoe, Minnesota. Over the years she has earned her well-deserved reputation as one of America's most eminent painters. If you are reading this and thinking, "I have never heard of Bonnie Mohr" you probably have, but just don't realize it yet. Bonnie is famous for her paintings of cows and country life. Over the pass years she has broadened her scope and added verses and poems to her art.
You can read more about Bonnie as well as her work on her website: bonniemohr.com.
Deciding what Bonnie Mohr piece to order was a bit of a challenge. It was a toss between "living today" and "living life."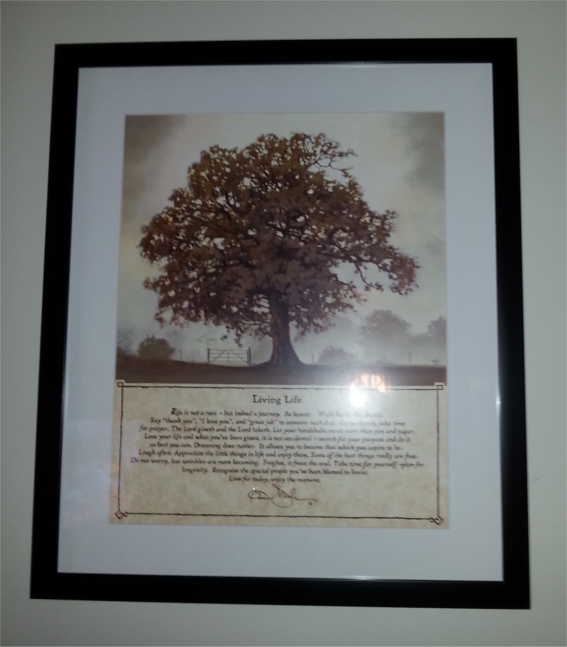 Bonnie believes life is not a race – but a journey. She suggests the importance of love, dreams, purpose and remembering to live in the moment. This print is an encouraging message to all who read it and serves as a reminder to me to enjoy life to the fullest.
Living Life features a misty tree lined vista in the background of one old, glorious oak tree in the forefront. Bonnie penned her famous "Living Life" poem next to the majestic oak tree.
The poem reads: "'Life is not a race – but indeed a journey. Be Honest. Work Hard. Be Choosy. Say 'thank you', and 'great job' to someone each day. Go to church, take time for prayer. The Lord giveth and the Lord taketh. Let your handshake mean more than pen and paper. Love your life and what you've been given, it is not accidental ~ search for your purpose and do it as best you can. Dreaming does matter. It allows you to become that which you inspire to be. Laugh often. Appreciate the little things in life and enjoy them. Some of the best things really are free. Do not worry, less wrinkles are more becoming. Forgive, it frees the soul. Take time for yourself ~ Plan for longevity. Recognize the special people you've been blessed to know. Live for today, enjoy the moment".
Bonnie first wrote the thoughtful words you read above on her walls in stencil. It was meant to be a verse of the things she believes in and hoped to teach her children before they leave home. After many people enjoyed her verse and requested a copy, she decided to paint an image to go with it, thus the "Living Life" picture was born. Now you can find this poem and painting on cards, throws, signs, clocks, pillows, tapestry, or you simply can order it as a print.
After I finally settle on ordering my "Living Life" print, I had to customize it. Fulcrum Gallery offers a lot of options on how to customize it to be perfect! I could have had it printed on paper, laminated, printed onto canvas-with the actual brush strokes and it gave me the option to have it framed. I chose to have my elegant art print framed with a black flat petite frame and standard acrylic plexiglass. Also, I chose to not have it cropped and I added a 2.5 Inch tablet white top mat. The process made me feel more in control of the art print I was selecting, versus simply choosing to purchase the "Living Life" print in store.
When my art arrived, it was securely packaged, and the overall quality was superb, without any flaws.
Fulcrumgallery.com allows you to shop their online gallery by style, subjects, rooms, artists, or even create canvas art from your own photos. If you are shopping for art prints for your home, they are certainly worthy of a visit. Art prints also make a wonderful gift for anyone who appreciates art.
Now, I must return to Fulcrumgallery.com and find a print for my daughter's room!
What kind of art are you looking to purchase? Do you have a favorite artist?