Gift 'ems, from Jakks Pacific, are mini surprise dolls from different cities around the world that celebrates diversity. The collectible factor of this line made this a top toy this past holiday season and the perfect toy for girls Easter baskets this upcoming Easter. There are over 80 Gift 'ems dolls to collect and trade.
Gift 'ems Figurines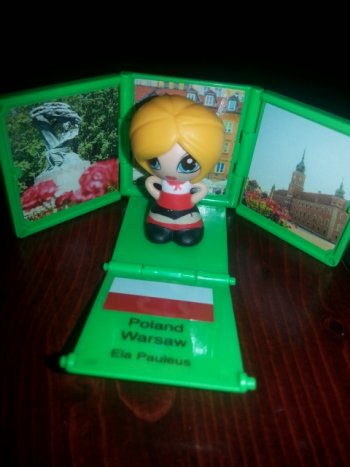 Each Gift 'em comes in its own unique box shaped like a present. The box opens to reveal the doll's name and origin city and country. The box then transforms to showcase two iconic scenes from the doll's hometown, a map of the location, and an image of the country flag. The Gift 'ems dolls are available in four categories: day, night, swim, and snow.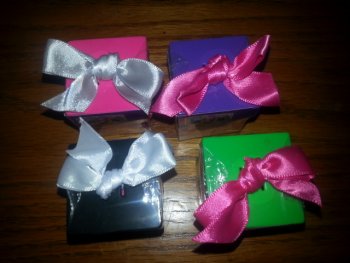 The Gift 'ems themselves are super cute. They stand about an inch tall and feature different hair styles, skin tones, eye colors, and facial expressions. I love that each character is dressed in a themed outfit relevant to her city. One of our dolls is named Ela and is from Poland, which was perfect for us as we have a friend name Ela who is from Poland. The dolls give an opportunity for me to teach my daughter about different ethnic backgrounds.
One of my favorite features of Gift 'ems dolls is that you can mix and match all of the characters. Each doll has four main components, which can be swap out to create 1,000's of fashion and hair combinations. Girls will love creating their own dolls. The dolls have a small hole on the bottom of their shoes, so that they can be secured inside of the box. Kids can also use Gift 'em as pencil toppers.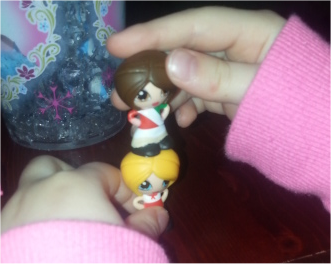 Gift 'ems Playsets
In addition to the mini-dolls, two play-sets are also available.  At present, there is a movable tour bus available that the figurines can sit in and take in the sights, and a detailed hotel playset with characters from additional cities across the globe. Also available is an interactive puzzle game app where girls can collect, connect and clear Gift 'ems™ characters based on their favorite Gift 'ems™ "friend." The Gift 'ems™ app is free to download and available on Android and iOS and will feature in-app purchases to unlock additional Gift 'ems™ characters.
Gift 'ems dolls are sure to keep girls entertained and get them curious about different parts of the world. It is a wonderful opportunity for parents to teach children about their own cultures, and to teach them about national flags and landmarks at a young age.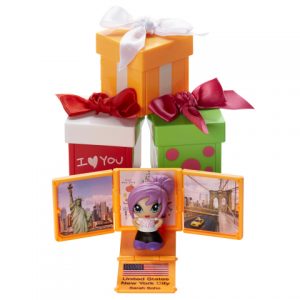 Primarily targeted to girls ages five to ten, Gift 'ems dolls retails for $12.99 at Toys R Us and Walmart.
About JAKKS Pacific, Inc.
JAKKS Pacific, Inc. (NASDAQ: JAKK) is a leading designer, manufacturer and marketer of toys and consumer products sold throughout the world, with its headquarters in Santa Monica, California. JAKKS Pacific's popular proprietary brands include BIG-FIGS™, XPV®, Real Construction®, Max Tow™ and Friends, Disguise®, Moose Mountain®, Funnoodle®, Maui®, Kids Only!®, as well as a wide range of entertainment-inspired products featuring premier licensed properties. DreamPlay Toys, LLC is a joint venture between JAKKS and NantWorks LLC to develop, market and sell toys and related consumer products incorporating NantWorks' proprietary iD™ recognition technology. Through JAKKS Cares, the company's commitment to philanthropy, JAKKS is helping to make a positive impact on the lives of children. Visit them at www.jakks.com