There is so much to sort out when you have a baby on the way. From buying baby clothes to reading parenting books, it can be tricky to keep up with everything.
One job you likely haven't forgotten about is preparing a nursery. It's an essential part of baby preparation, as it ensures your bundle of joy has his or her own space. While they won't be able to enjoy their bedroom alone for quite a few years, the nursery still acts as a room entirely dedicated to your little one. Here's how to create the perfect baby nursery.
Choose Soft, Light Colours
Beautiful nurseries are often filled with color. You can go overboard, though. Opt for pretty, soft shades like pastel yellows and oranges to keep the nursery light and area. It will still look vibrant and childlike while maintaining a cleaner and more delicate atmosphere. Both you and your little one will love it!
Ensure There's Space for Play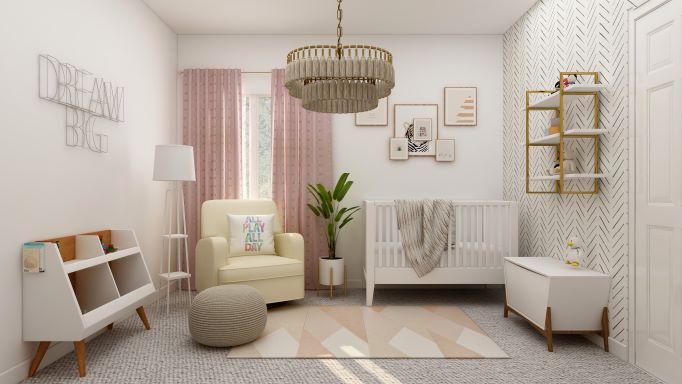 As your baby ages, they will need plenty of space to crawl around and play. That's why you should clear the area and put down a baby playmat. The playmat is particularly important, as it prevents your little one from picking up too many germs. Plus, it's nice and soft, making playtime much more enjoyable and safer. Just make sure you create plenty of space so that your baby has room to play with their toys as they grow!
Get Creative with the Walls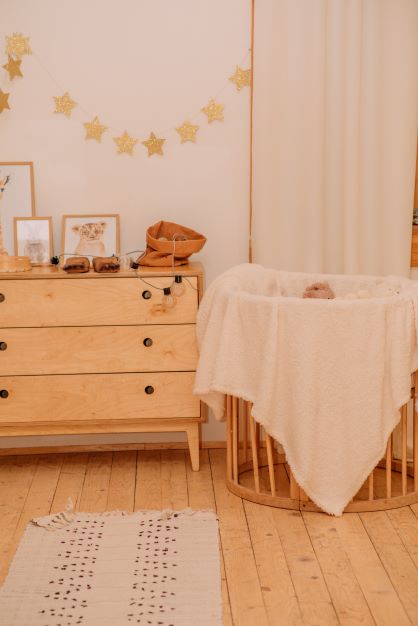 An excellent way to improve the look of your baby's nursery is by adding something interesting to the walls. There are plenty of options, such as:
Using wallpaper
Hanging art prints
Stenciling pictures of animals
Creating a feature wall
Get creative and choose patterns that will inspire your baby's curiosity. Remember – they are brand new to the world, so everything is magical to them!
Focus on Safety
You can't have a perfect nursery without thinking about safety. You need to keep your baby safe, which means child-proofing the whole area (and, while you're at it, the rest of the house!).
To keep the nursery safe, shut the windows, bolt down the furniture, keep cords out of reach, and cover all plugs. If your baby's crib is in the nursery, there are a couple of things you can do to keep your baby safe while they sleep, too. For example, it is recommended that babies sleep without pillows – just a soft surface.
Make Sure There's Enough Storage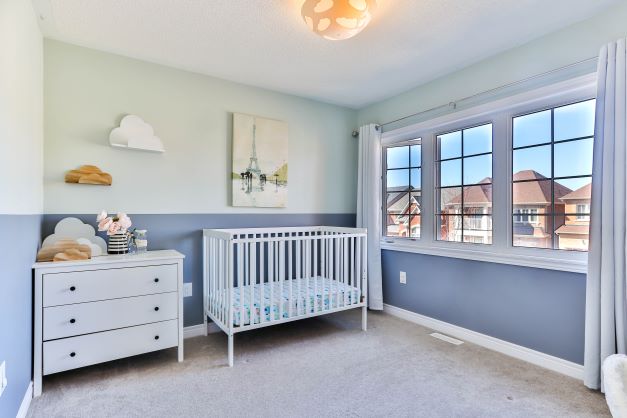 Your baby will end up with more items than you'd think. Even if you try to keep the shopping to a minimum, you will more than likely receive a bunch of baby toys and gifts to fill the space. That's why having adequate storage is so important. After all, you don't want to trip over items on the floor!
How you decorate your baby's nursery is up to you. Remember to get creative and enjoy making a perfect space for your much-awaited bundle of joy, and it will surely become a room filled with good memories.