Summer is right around the corner and people's thoughts are turning to late summer evenings and BBQ's around the pool on the weekends. If you're planning to throw a pool party bash this summer season, then you already know it's the perfect way to cool off when the weather is sweltering outside.
However, with your busy lifestyle, you need a little bit of help to get the party organized. In this blog, you'll find a few tips for throwing the ultimate pool party this summer season.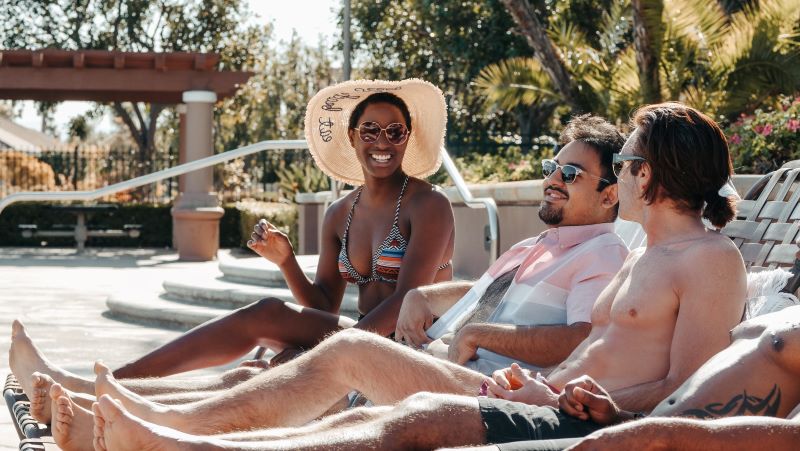 Send Your Invitations Online
When you're busy, the last thing you want to do is sit down, write out invitations, and either deliver them in person or mail them out to friends and family. If you still want to send out invitations to make the pool party extra special, then why not design and send them online with a site like Paperless Post? It's convenient and helps you do your part to save the environment at the same time.
Make Sure the Pool is in Perfect Shape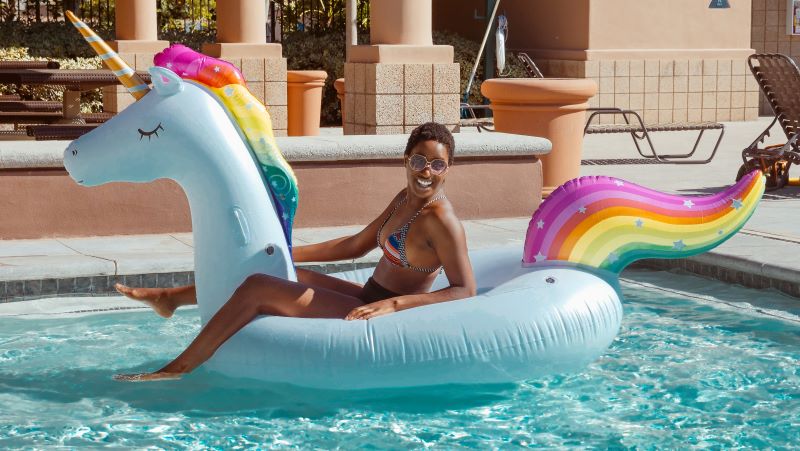 You want your pool to be in tip-top shape before the first guests start arriving. A week before the party, make sure to check the filters, lights, and jets to ensure they're working properly. Next, you'll want to check the Ph levels in the pool and adjust them to the proper levels. Once the pool is perfect, take a look around to ensure there are no tripping hazards or pool furniture that needs to be replaced to ensure the safety of your guests. Proper pool maintenance is very important if you want your party to be a success.
Swimwear
A pool party wouldn't be complete without cute or cool swimsuits. For women, functional swimwear and a stylish outfit for your pool party. Swim trunks with a compression liner work best for men.
Sun Protection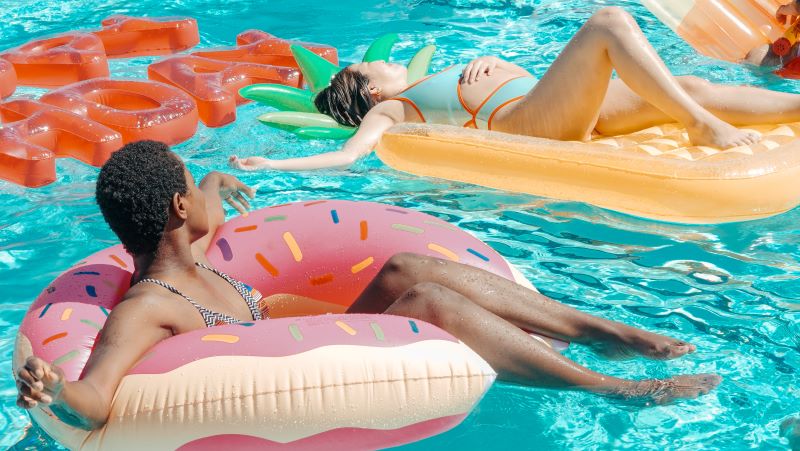 Apart from quality swimwear, you also need a reliable broad-spectrum sunscreen to protect against UVA and UVB rays and sun damage. A pool party will almost always mean staying under the hot sun for hours (unless you're having the party at night), so sun protection is a must if you don't want sunburn, premature skin aging, skin cancer, and other skin diseases. Badger Clear Daily Sunscreen Lotion is a good brand to use.
Set Safety Precautions in Place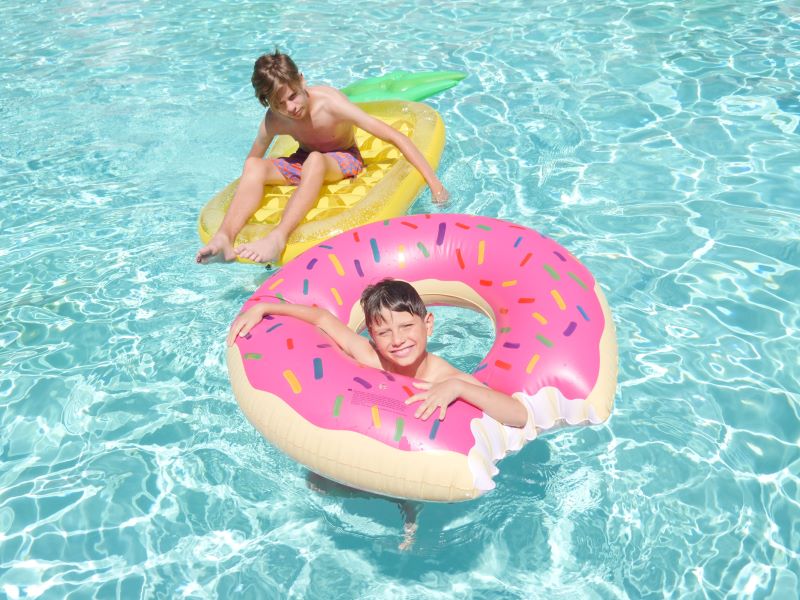 While a pool party should be loads of fun for everyone involved, you should have safety precautions and rules in place before the party begins. The safety of your guests, children, and family should be your top concern as you plan the party. From making sure that adults keep children within arms reach to having flotation devices for protection, there are many tips out there to ensure your party is not only fun but safe for all that you invited as well.
Keep the Food Simple, but Good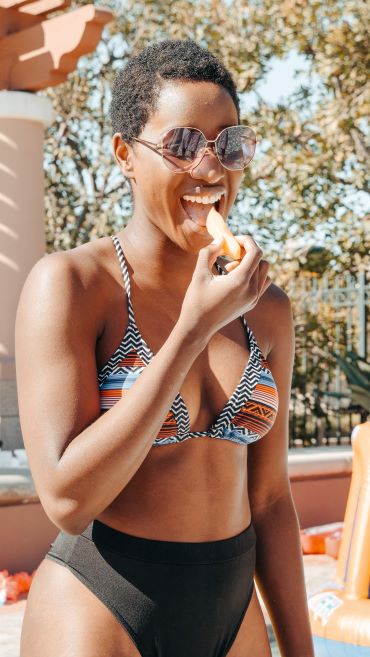 The last thing you want is to be stuck in the kitchen cooking during your own pool party. You can keep the food simple with grilled foods, chips, dips, and salad and still make it delicious. Swimming and playing around the pool will make guests super hungry, so make sure you have a table set up where they can help themselves when they do. Whether it's hot dogs and hamburgers on the grill or veggie and fruit trays you made up the night before, remember food is important, but you want to have time to spend time with your guests as well, so don't overdo it and make more work for yourself than you need too.
Also, make sure to serve food on paper plates and use paper cups, plastic forks, and spoons. The less clean up you have after the party is over, the better it'll be.
Don't Forget a Wide Selection of Music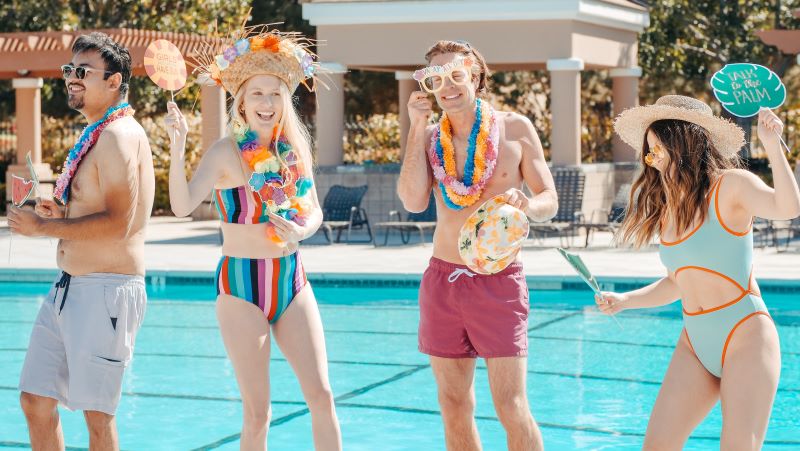 You can't have a successful pool party without music. You just want to be careful to include music that everyone likes, and that the music is appropriate to have around children as well.
These are just a few of the best tips out there to help you throw the ultimate pool party this upcoming season. From sending invites online to music that adds to the fun, your party will be the talk of the neighborhood this season.