Are you a small business owner looking to launch a video marketing strategy? You might be wondering how to create powerful videos and reach a broad base of your target audience to have the maximum impact. While all this might seem overwhelming to you initially, here is some good news: creating engaging videos to grow your business is more straightforward and more accessible than it sounds!
Here we share three excellent video strategies to get you started on your video marketing journey:
Explainer videos
The explainer video is one of the most important videos you need to grow your business. An explainer video lets you showcase your products and services to your target audience and prospective customers. You can upload your explainer video to your website, social media handles, and paid landing pages. According to the findings of Wyzowl's Video Marketing Statistics 2022 report, 96% of people watch an explainer video to understand a product or service, and 88% of people reported being convinced to buy a product after watching an explainer video. Explainer videos are great for converting viewers into customers and are mandatory for any business.
Types of Explainer Videos:
Live-Action Explainer Video 
These are non-animated promotional videos explaining your business's products and services. These videos are best suited for companies that sell a physical product like a microwave oven or a laptop or people-oriented services like catering, life coaching, etc. Having a human presence in the video helps forge a connection with the audience.
 Social Media Live Streams 
Going live on Facebook, YouTube, and Instagram to explain the details about your products and services is also a good idea. These live streams can later be saved to your account once the streaming is complete.
 Animated Explainer Videos
Nowadays, animated explainer videos are rising in popularity. These videos are suitable for explaining intangible technological products like software. And to add a few special effects one can edit a video online through a video editing tool available on the internet. Also, animation allows more creative freedom to video creators.
Recorded Webinars 
Start recording informative webinars that will cover a wide range of topics. You can also talk about your products and services in your recorded webinars or interview industry experts in your area of work. On-demand recorded webinars are a powerful marketing tool for any business and can be used to generate leads across multiple channels.
Recorded webinars give you an easy, interactive, and scalable way to run demos and presentations on a regular basis. These videos can be set to run at a scheduled time or you can give the attendees the option of watching these "on demand."
Frequently Asked Question (FAQ) videos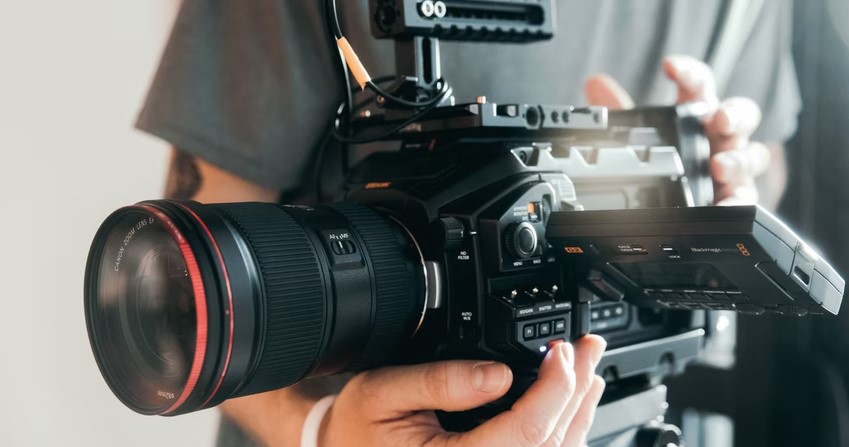 Every business should have a selection of FAQ videos for potential customers to explore and find their answers. FAQ videos are easy to create and don't require a big budget. Having a few FAQ videos on your website can save your team members a lot of time that they would have otherwise spent answering your clients' repeated queries. Communicate with your customer care executives to determine your customers' FAQs and create videos to address these queries.
You can create different FAQ videos for clients, customers, employees, and other stakeholders. The video maker can decide whether to dedicate one question per video or answer multiple questions in one video.
Closing Thoughts 
Video marketing is imperative in today's business world. If you are new to it, start with these three types of videos to promote your business. Also consider getting help from a video marketing agency to ensure the best results and maximize the effectiveness of your video marketing efforts.