Food trucks have become very popular in recent years, as highly convenient mobile restaurants you can find anywhere around the city. Thanks to them it's easy to try some new types of good, tasty, and affordable food. Many great chefs decide to start a food truck business since it's a smaller investment, which means a smaller risk, and since with a good idea and a good strategy, it has a good chance to succeed. In other words, food trucks are a great opportunity for those who want to start a food and beverage business.
When you start researching how to start a food truck you will see that it can be a complicated process. It requires resources and patience, and aside from good culinary skills, it requires some business knowledge. In addition, a food truck business can be very profitable if you know what it takes to open one.
Read on to learn a few things that can help you when opening your food truck business.
A Good Idea and Concept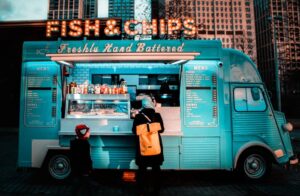 There are many different concepts you can choose for your mobile food business. Some people open their food trucks with a clearly developed idea about their menus, while others may have to think about their options. However, it's important to choose in advance whether it's food typical for the area, ethnic food, vegan food, pizzas, pastries, some kind of gastronomic fusion, or any other type of cuisine. This is practical because it will define your needs—how to equip your truck, what kind of supplies you will need, etc.
A Memorable Name and a Logo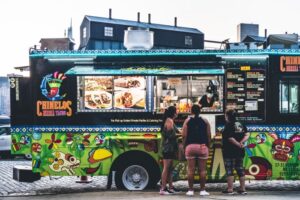 Names and logos play a huge role in business. A memorable name and/or logo can become synonymous with the products or services offered by the businesses they represent. Choose something simple but eye-catching. Finally, make sure that the design of your food truck reflects your name and logo to help your customers memorize it faster.
A Detailed Business Plan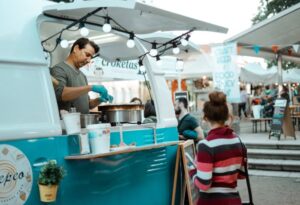 For this kind of business concept, a business plan can be crucial even though it's your choice whether you will create one or not. To develop your food truck business plan, you will have to consider who you are going to sell to, what will you serve, where will you get your supplies, where will you sell your products, and whether you will offer extra services such as home delivery or catering, and so on.
Understanding Your Competition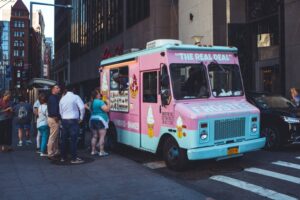 It's very likely that in your area there are already many food trucks, and new ones may appear at any time. Like most food and beverage businesses, this one is also a very competitive business. Knowing your competition can help you in many ways. You can learn what you must do to stand out, determine your selling point—what makes you a good choice, learn how to promote your food, and so much more. The more you know about them, the easier it will be to narrow down the identity of your own brand.
A Good Location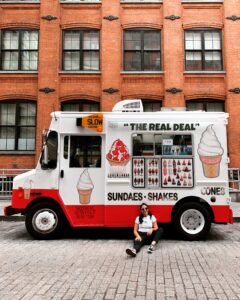 Unlike a conventional restaurant, where location can be a huge issue, with a food truck business, you can experiment and find the place that brings you the most customers and the most profit. This flexibility is one of the greatest advantages of food trucks. However, you shouldn't just guess and drive around the city for months. Before starting to experiment, narrow down your options. Choose a few locations according to your target audience and the type of food you will sell.
Knowledge About Any Legal Requirements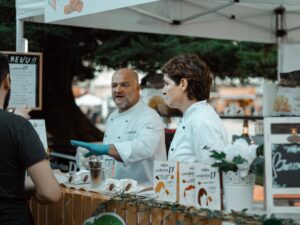 Each state or city has its own laws and regulations, and you must meet all of them before opening your food truck business. Typically, for food and beverage businesses, the two most important requirements are a business license and a food service permit. Furthermore, to own a food truck and operate it you will probably need a variety of different permits. Not to mention, a food truck is a commercial vehicle, so you'll allow need to abide by The Federal Motor Carrier Safety Administration (FMCSA) requirements. As stated in this URL, it includes undergoing a Department of Transportation (DOT) approved physical examination.
You will also need certain types of insurance, and you will have to take care of taxes.
A Good Social Media Strategy
Social media can be the perfect place for promoting your food truck business. Most of your potential clients are there, and many of them may be looking for ideas for their next meals. Invest in social media marketing, and stand out from your competition with good content, which will attract loyal customers.
Conclusion
Starting a food truck business isn't easy or cheap but it is an affordable way to enter the world of food businesses, and it can be very profitable. Food trucks allow for trial and error since you can easily change your menu, your location, or the services you provide. You can even find festivals or other massive events to grow your revenue and promote your business.