Tetris is one of the most popular video games of all time. First created in 1984 the game took the world by storm which lead to many different versions of the video game being released throughout the years.Over the years there has been many board versions of the video game created.
Magnetic Infinite Tetrix .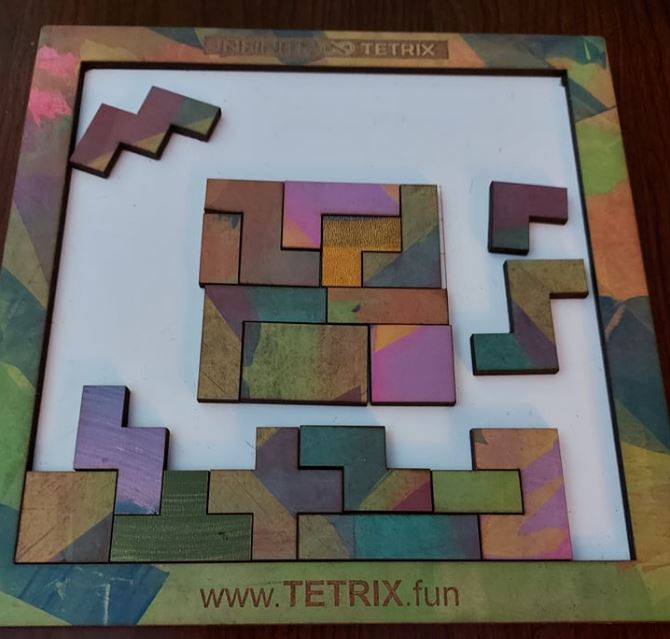 If you love playing Tetris as much as my wife does then you will love Textrix.  Enjoy the classic game of Tetris the analog way. Laser-cut from wood, two versions of the game  are available. The standard laser-cut wooden game comes with one game-board and 20 tetrominoes and 28 challenges.
What's in the box:
• 3.5-inch square game-board
• 20 tetrominoes
• 28 initial challenges
• weblink to print endless challenges
• instructions
Using geometrical shapes, simply fill up the square precisely to solve the challenge. Each block has to cover full squares (not partial squares) on the board and cannot overlap another block or go off the grid. It's fun as a speed game when try and fill in as many spaces on the game board as you can as quickly as possible.  Speaking of speed once the game begins you can expect it to end pretty quickly as well.
My kiddo (wife included)  love playing with this DIY Tetris game. Surprisingly, it keeps them occupied for hours. I'm not complaining.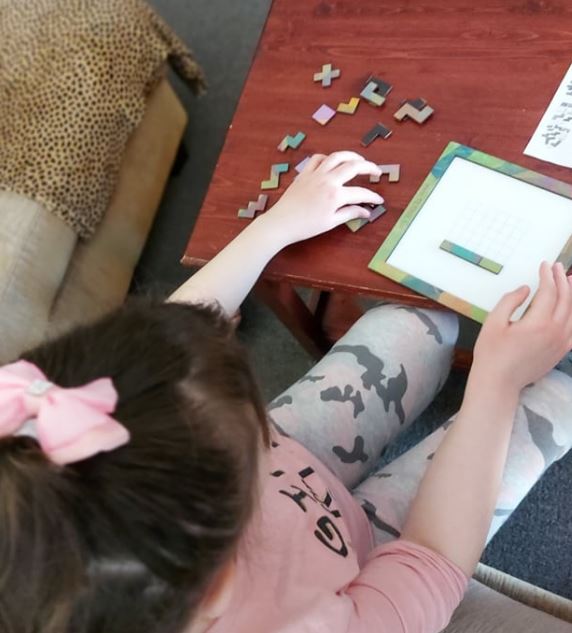 Magnetic Infinite Tetrix is  perfect for exercising the brain and and hand and eye coordination. Kids learn valuable spatial skills as they consider each piece by its size and shape and determine how to properly arrange them to complete the puzzle. Combining learning with play  the game encourages children to think outside the box.
This brain teaser puzzle is fun for kids and parents to work on together and will keep children pleasantly pre-occupied during car rides this upcoming holiday season.
It is great that there are so many ways to solve it. It's also fun to just create your own designs or patterns. Our eight year old daughter enjoys doing this. 
In the dual version game each player grabs tetrominoes as needed and secretly fills their board completely to make a challenge for their opponent. Both players dump out their boards and scatter the pieces in front of the opposing player. Players now quickly assemble their new challenge – speed counts! The first player to complete their board is the winner.
This upcoming holiday season with this laser cut fun wooden tangram STEM toy from Brainy Games for kids ages 3 and up.
Website: https://brainy.games/
Facebook: https://www.facebook.com/brainy.games.aurora