Though school may be out for the summer that doesn't mean that you can't contribute to your child's learning with JumpStart Academy Kindergarten. JumpStart Academy Kindergarten is a game from the JumpStart Academy series intended to teach a full kindergarten curriculum. Lessons are created by teachers and early childhood experts to ensure that your child stays engaged as they learn. With our children being affected by Coronavirus (COVID-19), it is important to provide them with easy and accessible learning tools.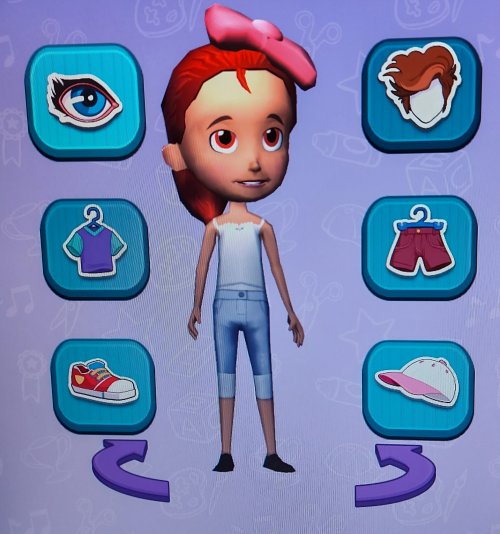 Your child gets started on JumpStart Academy Kindergarten by creating a custom avatar that is used to explore and interact within the game's setting. Within the game there are several maps. Within each map is a series of checkpoints.
Your child completes a series of activities at each checkpoint before moving on to the next checkpoint. There are about four activities at each check point. Each
checkpoint on the map teaches about a particular topic, such as letter sounds, blending, writing, sight words, and counting.
There are over over 30 sight words included in the program. Building up a large base of sight words helps kids become more fluent readers. Easy to use phonic lessons are engaging to children. Many of the themes in JumpStart Academy Kindergarten are based on fairy-tales, therefore they will be appealing to your children.
Throughout JumpStart Academy Kindergarten children are taught important safety skills for example doing up your seat-belt when you get into the car or always wearing a  helmet when riding your scooter.
Fine motor skills are important in learning. Throughout JumpStart Academy Kindergarten your child will be required to use both keyboard and the mouse ,therefore improving hand an eye coordination as well as stimulating both parts of the brain to be used. There is lots of repetition throughout JumpStart Academy Kindergarten helping your child increase speed, build their confidence and retain knowledge.
Though the program teaches a  full kindergarten curriculum, which is normally catered to children age five to six, children as old as eight can benefit from the JumpStart Academy Kindergarten program. My daughter struggles in reading and mathematics. The sight words and phonics in JumpStart Academy Kindergarten as well as the math problem solving provides my daughter with an opportunity for practice and reinforcement.
Rewards
Throughout the game children earn reward tickets. These reward tickets can then be used to purchase pets. Your child will get to hatch, play with, feed, name and give endless bubble baths to their pet.
Kids can also build and decorate their very own house with a variety of themed items: add rooms; swap out furniture, floors, and wallpaper.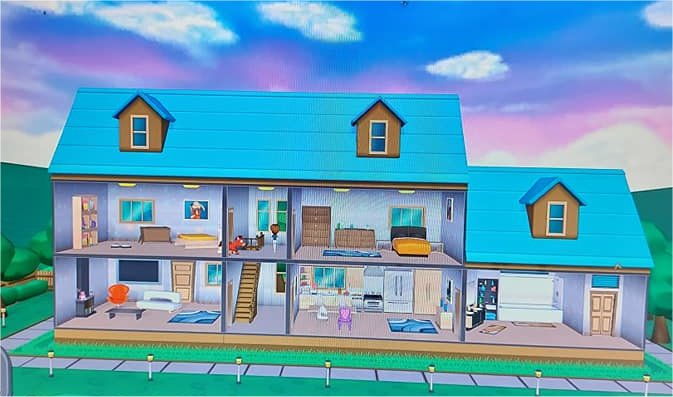 Children can also use their tokens to purchase clothing, accessories and different hair styles for their avatar. Rewards throughout the game help build confidence. My daughter gets excited every time she gets more rewards. Of course the hatching and playing with animals is her favorite part of Jumpstart Academy Kindergarten.
At the completion of each lesson parents are emailed a completion certificate that they can print for their child to color in.
Parent Center
Parents can play an active role in their child's educational path by logging into the parent section and using the progress tracker to see how their children are performing,  assign assignments, and  use the additional resources JumpStart Academy offers such as printable work sheets. JumpStart Academy has printable worksheets from grades preschool up to grade 5. Once children complete the kindergarten program they can get start on grade one by doing any of the grade one work sheets.
I love that JumpStart Academy allows my daughter to work at her own pace. Parents can add up to six kids to one account, so it is perfect if you have multiple children in your home. I love that when I assign lessons my daughter is unable to go anywhere else in the app until the assignments are completed.

Overall Thoughts
COVID has had a devastating impact on education, and most especially on our youngest learners. JumpStart Academy Kindergarten is one program I highly
recommend. The only con of the app is that answers are sometimes provided if your child gets stuck. I wish they would instead add an assistant button that could be clicked if children get stuck. Aside from that I am very pleased and have enjoyed watching my child thrive with  JumpStart Academy. I hope they will expand and add other grades to JumpStart Academy.
About JumpStart Academy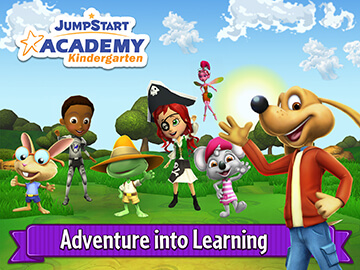 Since 1991, JumpStart® has set the standard in children's educational gaming by creating engaging products for use in the home and classroom. JumpStart Academy is a learning platform for early learners at home and at school. Using developmentally appropriate learning games and activities, JumpStart Academy products deliver educational experiences across all platforms to homes and classrooms across the globe. For more information, visit https://www.jumpstart.com/academy