Everyone has stress. It is a normal part of life. Students face the stress of assignments, while adults are faced with the stress of managing a house, and work. Even young children deal with stress. In the mist of a pandemic our stress levels are even higher. Stress can effect our body and mind.  It can lead to seriously health conditions. As a student I can't ask my friend to write paper for me. Not everyone can afford to hire a maid service to ease some of the home stresses.  When you need relaxation anti-stress toys may help reduce anxiety and stress. The nerve endings at your fingertips form neural connections with a specific part of the brain. Therefore, when you touch an anti-stress toy with your fingers, crumple it or fidget it with your hands, you calm down and relax a bit. There is  a huge selection of anti-stress toy on the market today starting with a spinner to a softball to squish. Most anti-stress toys are suitable for both children and adults. Lets look at some of the anti stress toys on the market today.
Fidget Spinners
Spinners were made popular back in 2017.  There are various spinners on the market in different colors and patterns, but they all function the same way. Fidget spinners are user-friendly thanks to their smooth surface and round angles. Take it with two fingers in the middle and spin it for about two minutes to reduce stress while at the office.
Availability: Amazon
Tangle Therapy
Promote the development of fine motor dexterity and coordination in fingers and hands with the help of Tangle Therapy. It's made of 20 connected, twistable pieces that are covered with a soft, latex-free rubberized material designed for maximum tactile pleasure. Suitable for both adults and children it is the perfect aid for adults who are trying to give up smoking.
Availability: Amazon
Shonco Magic Star Cube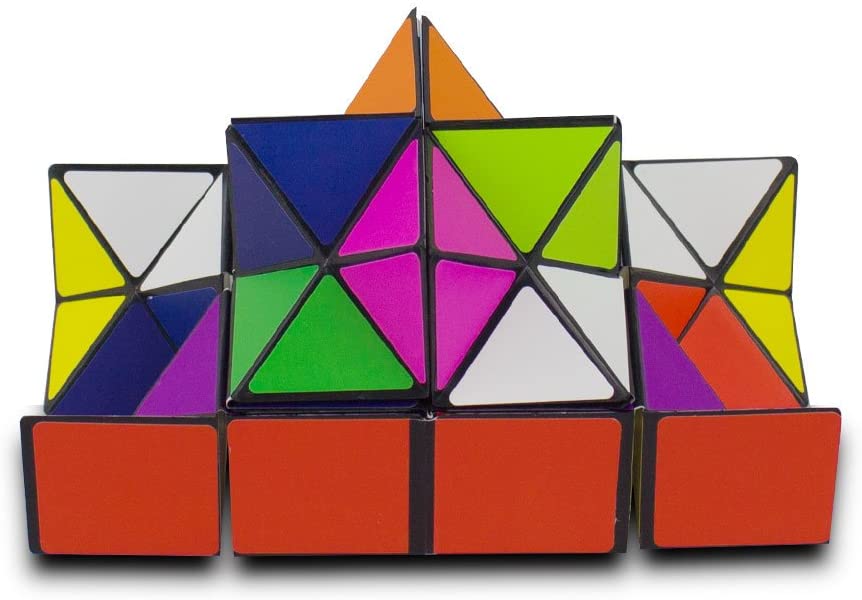 Magic Star Cube has 2 pieces in one package and it will bring much fun by unfolding the two layers of cubes to create new shapes or separating them to have two different cubes. It represents a cube in combination with a 3D puzzle that can form various geometric figures. It can rotate from any angle and is made of durable and toxic-free plastic. It is the perfect gift as it increases concentration and relieves anxiety.
Manzelun Kinetic Desk Toy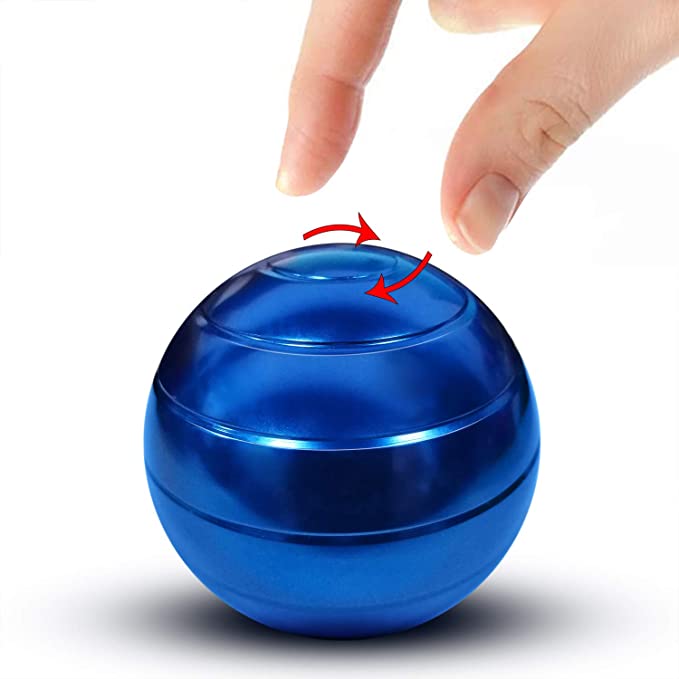 If you are looking for entertainment, pay attention to the Manzelun Kinetic Desk Toy. It comes in a variety of colors and sizes, so everyone can find something to their taste. You just need a table or any flat surface to make this ball spin. The removable foundation guarantees that  it will not fall.. The material and design of the toy make it completely user-friendly and pleasant to touch. Besides, this model stands out from the rest with its silent spinning and optical illusion in the process.
Availability: Amazon
Tom's Fidgets Flippy Chain
If you are looking for an anti stress toy that will keep both hands busy, the Tom's flippy chain is the perfect option.  The stainless steel split rings and chain links will never corrode or break, and the silicone O-rings provide additional texture and grip and will never fade In color. The flippy chain fidget has helped people to quit smoking, lower stress levels, succeed in school, stop biting nails & picking at scabs, relieve social tension at parties or gatherings… even improve relationships. The list goes on. Be sure to read the numerous reviews.
Crazy Aaron's Thinking Putty
Putty is manufactured with the help of exceptional individuals challenged with disabilities!  It is available in various colors, but it is worth opting for one that will stimulate you visually.  Crazy Aaron's Thinking Putty is the perfect physical therapy aid for your hands and wrists. Why not check out these hand exercises using Thinking Putty.
Tactile Tiger Hand Fidget
Many people don't notice how they start fidgeting when they feel anxious. Offering a bristled tactile surface as well as a raised surface tiger on the top side. This product will prove to be a great calming agent for any child or adult seeking sensory or tactile stimulation. Many children who crave physical stimulation also have chewing or grinding habits, this product works great for both and can be used by the child alone, or the parent / therapist as a tactile brush that is effective anywhere on the body. The material of this hand fidget is FDA approved so it is safe if used as a oral motor device as well.
(Availability: Amazon)