Christmas lights are a tradition that has strongly withstood time. They are a fabulous part of the holiday season. You haven't really seen Christmas lights though until you've seen them through Holiday Specs.
EyePop 3D Holiday Gift Tags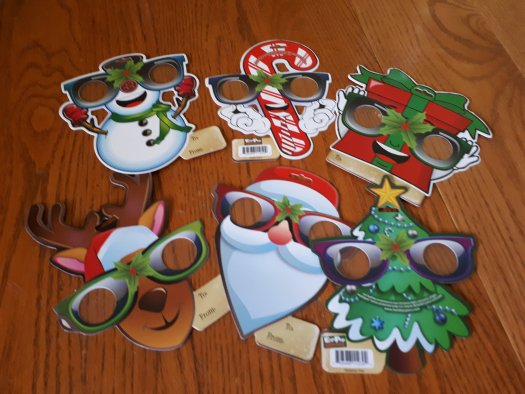 The brand new EyePop 3D Holiday Gift Tags are a unique twist on the very popular Holiday 3D Glasses.
These ornaments transform ordinary holiday lights, city lights, street lights, and more into magical holiday images. The lenses built into the ornaments use a patented technology to bend light into images.
Available in six fun designs, EyePop Ornaments are versatile as not only are they a unique ornament, but they also make perfect gift tags and greeting cards. Attach a candy cane for a fun classmate gift!
Designs are: Candy Cane, Snowman, Present, Santa, Reindeer and Christmas tree.
The Holiday Specs (Christmas glasses)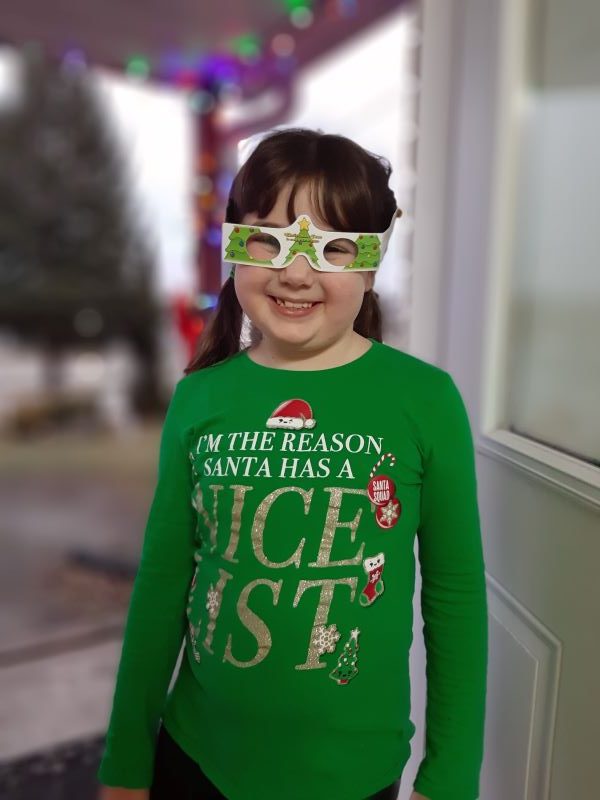 These 3d Holiday Specs brings the season to life with a fun variety of styles and options. Add a twinkle to your festivities when you begin to view your Christmas lights with these unique patented lenses that transform the "wow" into the "Amazing". These fun little glasses allow you to experience creative holiday images as you admire the beauty of Christmas.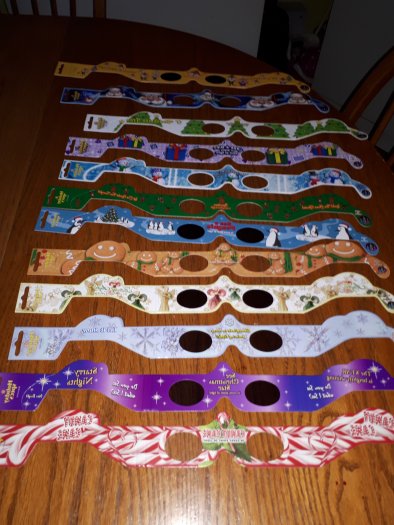 The Holiday Specs (Christmas glasses) line includes Snowflake, Penguin, Candy Cane, Gift, Elf, Christmas Star, Fluttering Angel, Santa, Snowman, Reindeer, Gingerbread Man, and Christmas Tree.
Designed with special holographic lenses, simply put them on and they miraculously transform Christmas lights into penguins, gingerbread men, candy canes,  and more! The fun frames are brilliantly printed in full-color for a festive holiday look.
Whether out viewing lights in your neighborhood or from the comfort of your couch, holiday specs make Christmas a bit more magical.
Holiday Specs 3d glasses
If you prefer longer lasting glasses then why not try Holiday Specs 3d glasses, which are made out of durable plastic, for use upon use. They are a huge hit among children and adults alike.
.
Spec-Tickles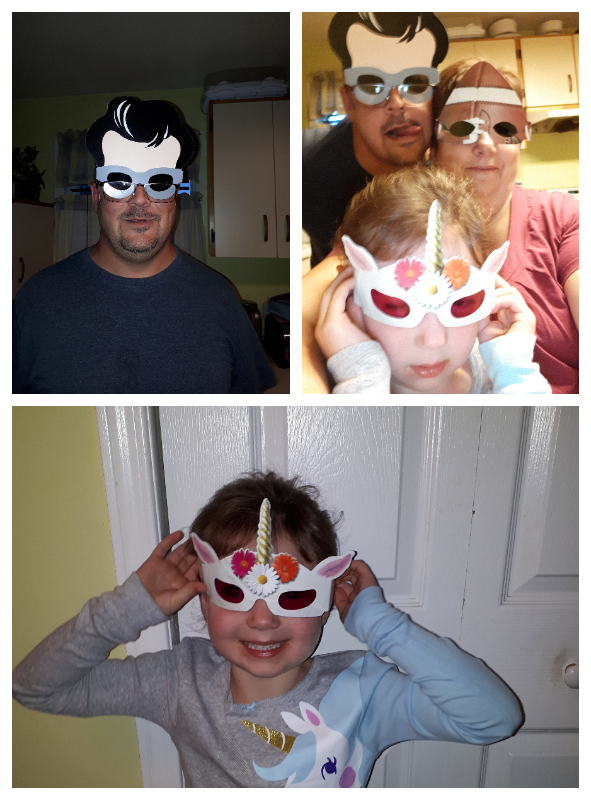 In addition to Holiday Specs, Holiday Magic Plastic 3D glasses, and EyePop 3D Holiday Gift Tags you can add a little silliness to family photos with Spec-Tickles.
Photo booth Props have surged in popularity. Spec-Tickles will make your holiday photos funny, original and memorable. Choose from Elvis, the pink unicorn, beer goggles, football face and more.
Merry, merry Christmas, baby. Don't you step on my blue suede shoes!
The specs are sold individually in novelty stores or in bulk at www.holidayspecs.com.
About American Paper Optics
American Paper Optics, a 2011 Inc. 5000 company, is the world's leading manufacturer and marketer of 3D glasses and 3D products and has sold over 10 million pairs of Holiday Specs glasses at retailers such as Lowes, Cracker Barrel, and Walgreens.  American Paper Optics has produced and distributed nearly two billion 3D glasses worldwide for multi-media promotions and events involving movies, magazines, television, theme park attractions, video games, and much more.  APO clients have included companies such as Disney, National Geographic, Coca Cola, Pepsi, Warner Brothers, Crayola, Time, NBC, TV Guide, CBS, and Dreamworks.