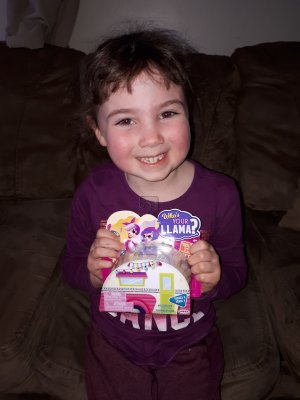 Llamas are the new unicorn and they are quickly growing in popularity. With each new trend comes a new toy for children to love and collect. Who's Your Llama is a new line of collectible llama toys from JAKKS Pacific. Kids who like collecting mini toys will have fun with these silly llama toys.  Each of the twelve Who's Your Llama toys in the collection is bursting with personality!
Each Llama comes in a camper van-themed blind box for an added element of surprise. Children won't know which character they're getting until they open the package.
Once opened children can dress their Llama with included outfit and accessory. Each Llhama includes one of four super silly features: spit, wink, grin,  stick- its tongue out.
Series one characters include Twirly Llama, Roller Llama, Lucha Llama, Hipsta Llama, Dreamy Llama, Dolly Llama, Bahama Llama, Fairy Llama, Trauma Llama, Deli Llama, Royal Llama,  and Drama Llama. A collector's guide is included with each figure.
Met our Llamas: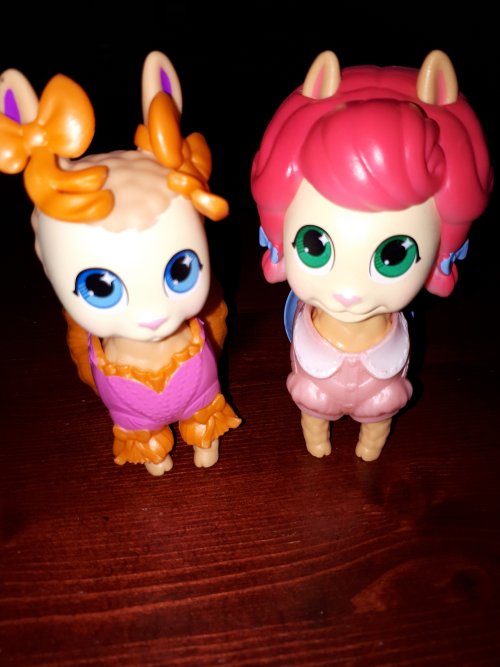 Drama Llama loves to be in the middle of all the gossip! She knows all the details about all the llama drama.
Twirly Llama loves to dance! She loves to make a grand entrance. Twirly Llama can be seen pirouetting and leaping everywhere she goes.
Miss P loves these little collectable toys and she guarantees your child will too. They are just the right size for small hands to hold and perfect for pretend play.
With Easter right around the corner why not include a couple of these collectible Llamas in your child's Easter basket. You can think outside of traditional Easter basket gift giving and create a Llama Easter theme gift basket.
While it's hard to say what the best new toys of 2019 will be, I am guessing Who's Your Llama toys Series 1 will be ranking on top ten lists.
You can meet all the Who's Your Llama toys from series 1 at Jakks.com. You should defiantly check them out! Let us know your favorite Llama is.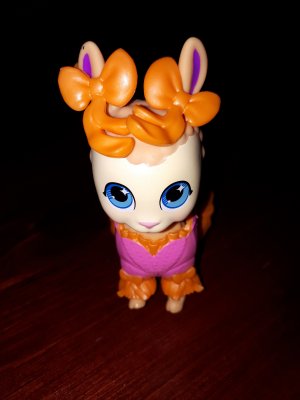 If you are looking for other Easter gift ideas be sure to check out Chicks with Wings.
About JAKKS Pacific, Inc.
JAKKS Pacific, Inc. (NASDAQ: JAKK) is a leading designer, manufacturer and marketer of toys and consumer products sold throughout the world, with its headquarters in Santa Monica, California. JAKKS Pacific's popular proprietary brands include BIG-FIGS™, XPV®, Max Tow™, Disguise®, Moose Mountain®, Funnoodle®, Maui®, Kids Only!®; a wide range of entertainment-inspired products featuring premier licensed properties; and, C'est Moi™, a youth skincare and make-up brand. Through JAKKS Cares, the company's commitment to philanthropy, JAKKS is helping to make a positive impact on the lives of children. Visit us at www.jakks.com and follow us on Instagram (@jakkstoys), Twitter (@jakkstoys) and Facebook (JAKKS Pacific