With only six days left until Christmas if you haven't picked up a set of Magformers Magnetic Toys for a child I recommend you do so. There are about 170 items in the Magformers brand, so the possibilities are endless. Kids now have the opportunity to live out their dreams and become one of their dream professions such as a firefighter, a police officer, and a construction worker through Magformers AMAZING sets!
Magformers AMAZING Police Set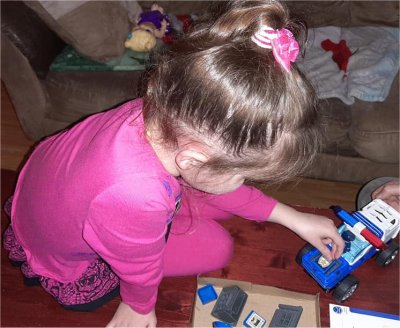 I love the Magformers brand as it encourages creativity and imagination. The new 50-piece Amazing Building sets, from Magformers, definitely live up to their names. Our daughter has been playing with the Magformers Police Set since she got it! It is her go-to item the moment she walks in the door from school.  She's either building her own creations or building one of the designs from the included booklet. On numerous occasions, she has asked me to build along with her.
Magformers are a magnetic construction toys with endless possibilities. Magformers products are now third-party STEM approved, so they are not just another toy, but one that is made to last and grow with your child. They are also a 3D Brain Training activity, which studies show helps children with cognition and decision-making skills.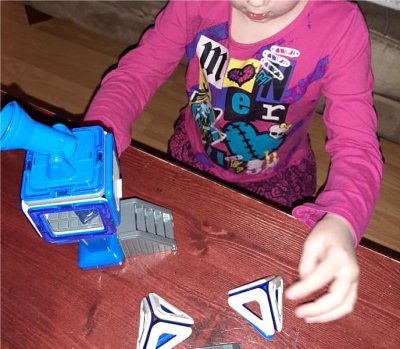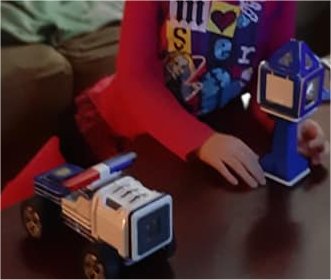 Recommended for children ages 3 and older, the Magformers AMAZING Police Set comes with a total of 50 pieces. The set includes 8 triangle magnets, 14 square magnets, two rectangle magnets, two characters, and 26 accessories such as wheels, police vehicle accessories, and an emergency siren.
Kids can build a police station complete with a tower and a holding cell or use their own imagination to create. The follow-along booklet includes 50 assembly ideas. Plus you can integrate other Magformers sets with the police set, so the fun never has to stop.
The pieces either interlock together or they stay in place using their magnetic hold. The models use additional included accessories for the builds, including wheels, sirens, etc. The police vehicles you can build have four large mag-wheels and they too interlock together or you can use the magnetic two-by-two pieces to extend the vehicle to build a police charger or patty wagon/bus. The play value doesn't stop with building the models — the vehicles are designed to move, so your child can race them across the kitchen floor or down the hallway.
If you are searching for a fun toy to give a child then I highly recommend a Magformers Amazing Set. My happy builder gives the Magformers Police Set a big thumbs up.
Website: https://www.magformers.com/