First Launched in the UK in 2016, Fuzzikins is a very popular customizable toy line consisting of 3D adorable, fuzzy animals such as kittens, puppies, and bunnies that kids can color. They remind me of Crayola Scribble Scrubbie Pets. The Fuzzikins line also includes play sets and vehicles so children can create their very own animal world. Fuzzikins play sets make a great gift for both boys and girls that inspires creativity and imaginative play. With the all-new Fuzzikins Campervan Carry Case, kids can color the cats and customize the van however they want.
Fuzzikins Campervan Carry Case Playset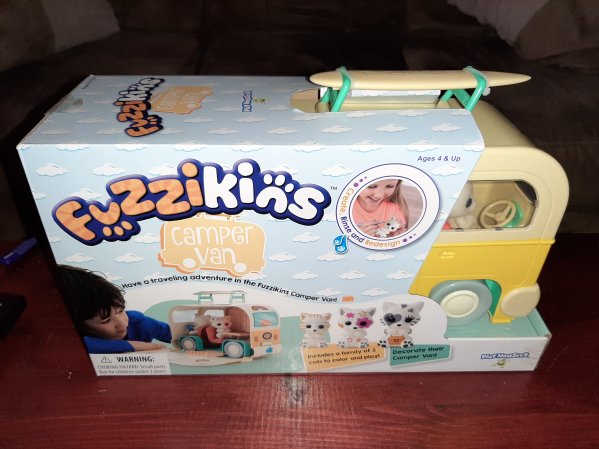 The Fuzzikins Campervan Carry Case comes with two cute little cats, a set of felt tip pens, sheets of color in stickers, and a little blanket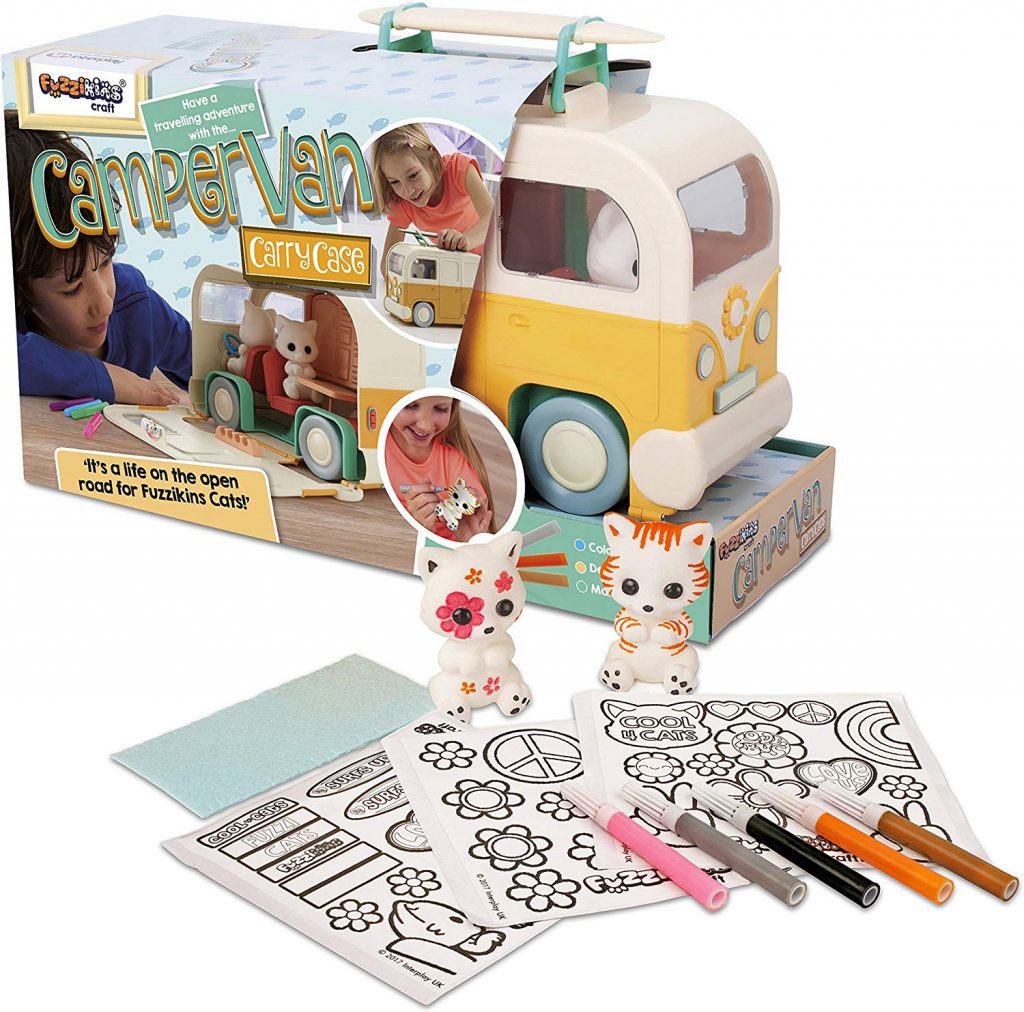 Fuzzikins Cozy Cats are covered in white flocking. Kids simply color the cats in with the felt tip pens that come with the set. The best part is that the creativity can be endless. The color easily rinses off when kids wash the characters with warm water. Once dry, children can start all over again.
Creativity doesn't stop at the fuzzy animals though. Kids can decorate and customize the yellow and cream classic camper van using the color-your-own sticker sheets sticker which comes with the set.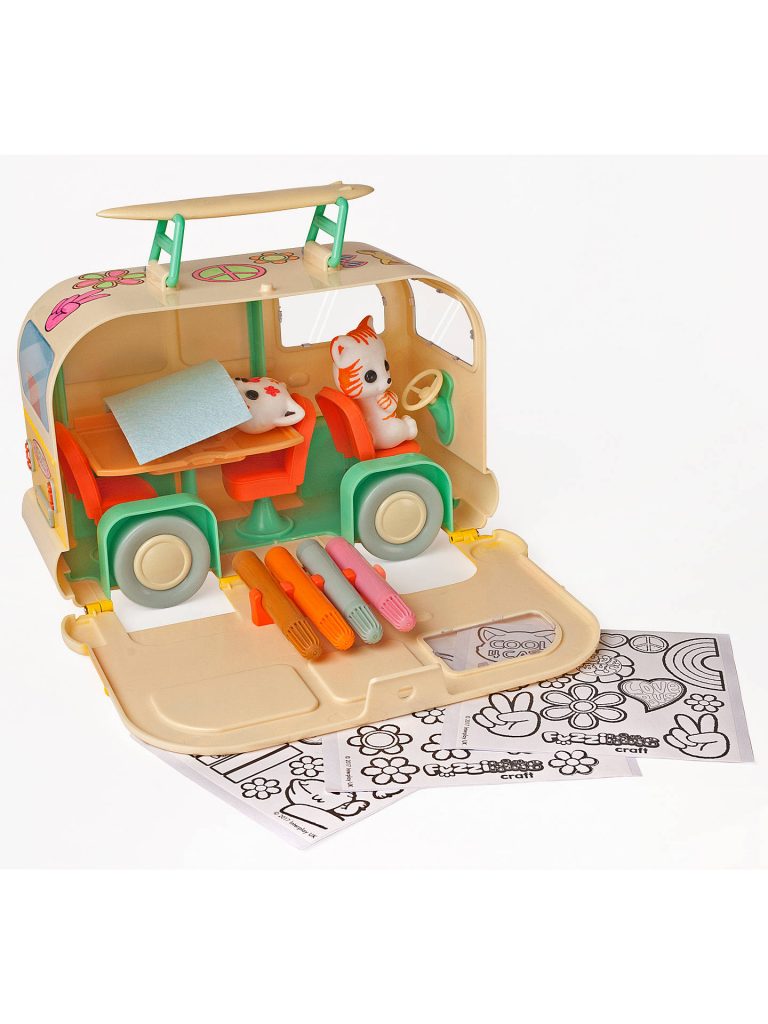 The side of the camper van opens up to reveal the inside of the vehicle. Inside, the camper there is a set of table and chairs, a pull-down bed, as well as a driver seat and steering wheel. Another nice feature is that the handle of the carry case detaches to transform it into a surfboard. Although the van is essentially a carry case the wheels of the camper van do turn.
Overall, the Fuzzikins Campervan Carry Case is a cute play set for girls and boys, ages 4 and up. If you have a child that is a fan of Crayola scribble scrubbies like I do then they are going to love Fuzzikins. Additional expansion sets are available and sold separately.
What do you think of the Fuzzikins Campervan from PlayMonster?
Website: https://www.playmonster.com
Shop Amazon